American Prairie Reserve announced on Thursday that it has expanded its holdings in northeastern Montana by another 22 square miles.
The APR's latest acquisition is the Blue Ridge ranch, located about 45 miles southeast of Malta in southern Phillips County, according to the group's press release. The 14,122-acre property is comprised of 15 square miles of deeded acres and almost 7 square miles of leased acres, and brings American Prairie Reserve's total deeded and leased property to more than 655 square miles.
The APR has a goal of acquiring enough private land from willing sellers in the area to connect to 3 million acres (about 4,700 square miles) of existing public lands. Once tied together, the lands would create a functioning short-grass prairie ecosystem with many of its original inhabitants, including bison.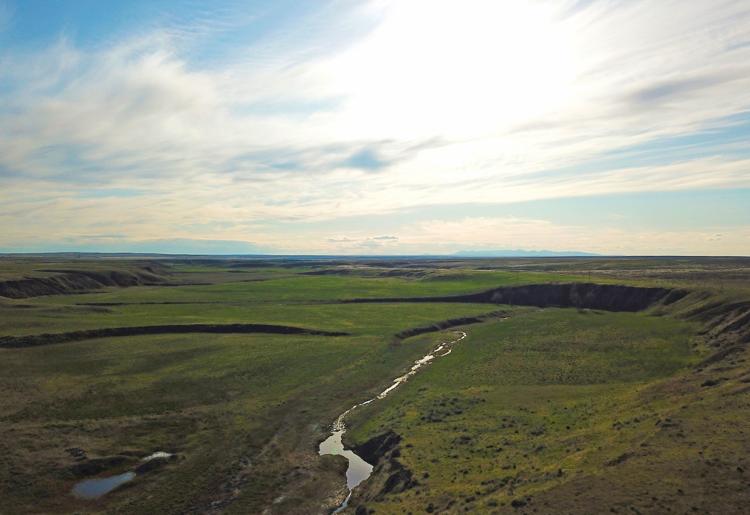 Because of its plans, the APR has become a lightning rod for some area property owners who see the nonprofit group as a death blow to family-owned and operated ranches and farms. The Montana Legislature passed a resolution last session recommending that the Bureau of Land Management not approve the APR's request to alter grazing permits to allow bison, instead of cattle, on its leased lands, a move seen by some as akin to violating private property rights.
Since its inception in 2004, the APR has grown a private bison herd that roams portions of its land. As of last winter the herd numbered more than 800 animals.
The Blue Ridge property is in the Larb Hills and shares a five-mile border with the reserve's Burnt Lodge unit, according to APR.
"The acquisition expands American Prairie Reserve's connectivity to migratory pathways for wildlife from neighboring protected areas such as the Charles M. Russell National Wildlife Refuge," according to the release. "It is part of APR's mission to grow contiguous habitat area, which is essential to restoring ecosystem biodiversity on the prairie."
The newly acquired land includes sagebrush steppe, rocky buttes and breaks, and ponderosa pine covered hills, according to reserve superintendent Damien Austin.
"The topography and habitat of Blue Ridge are extremely important to the regional elk population," he said. "We feel very fortunate to be able to add such a wildlife-rich area to the reserve."
You have free articles remaining.
You're out of free articles
Sign in or create a FREE account to keep reading.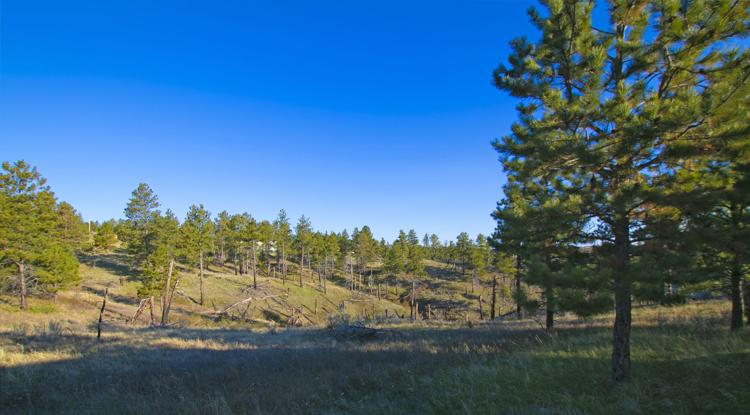 Blue Ridge has a resident elk herd, bighorn sheep, mule deer, pronghorn, and prairie dogs. 
Although the APR has opened portions of its land to public hunters, hikers, cyclists, bird watchers, anglers and campers, that won't happen this season at Blue Ridge, according to American Prairie Reserve CEO Alison Fox.
"As we've done with past land purchases we need to first take time to familiarize ourselves with the property prior to welcoming the public," she said. "The safety of our visitors is a primary concern of the organization."
During this assessment period, the deeded acres of the property will not be available to the public. However, Fox said her team will be evaluating ways to provide for more public access in the future and maintain consistency with how they manage their properties.
"Thanks to the good land stewardship of indigenous peoples and conservation-minded ranchers, it is possible to preserve this ecosystem for the world," Fox said. "The Blue Ridge acquisition moves us one step closer to achieving our goal of building a refuge for people and wildlife preserved forever as part of America's heritage."
So far APR has completed 29 transactions to build its habitat base that prior to the recent acquisition totaled 148 square miles of private lands and 485 square miles of public lands (federal and state) leased by the reserve.
In addition to its land purchases, the APR has plans to open a discovery center in an old Lewistown building that it bought. The center is seen as a place to inform people about the reserve, recreation and wildlife while also providing a space for local and national gatherings.
The group has also built a campground and yurts that can be used by visitors and is in the process of building a second campground just off Highway 87.