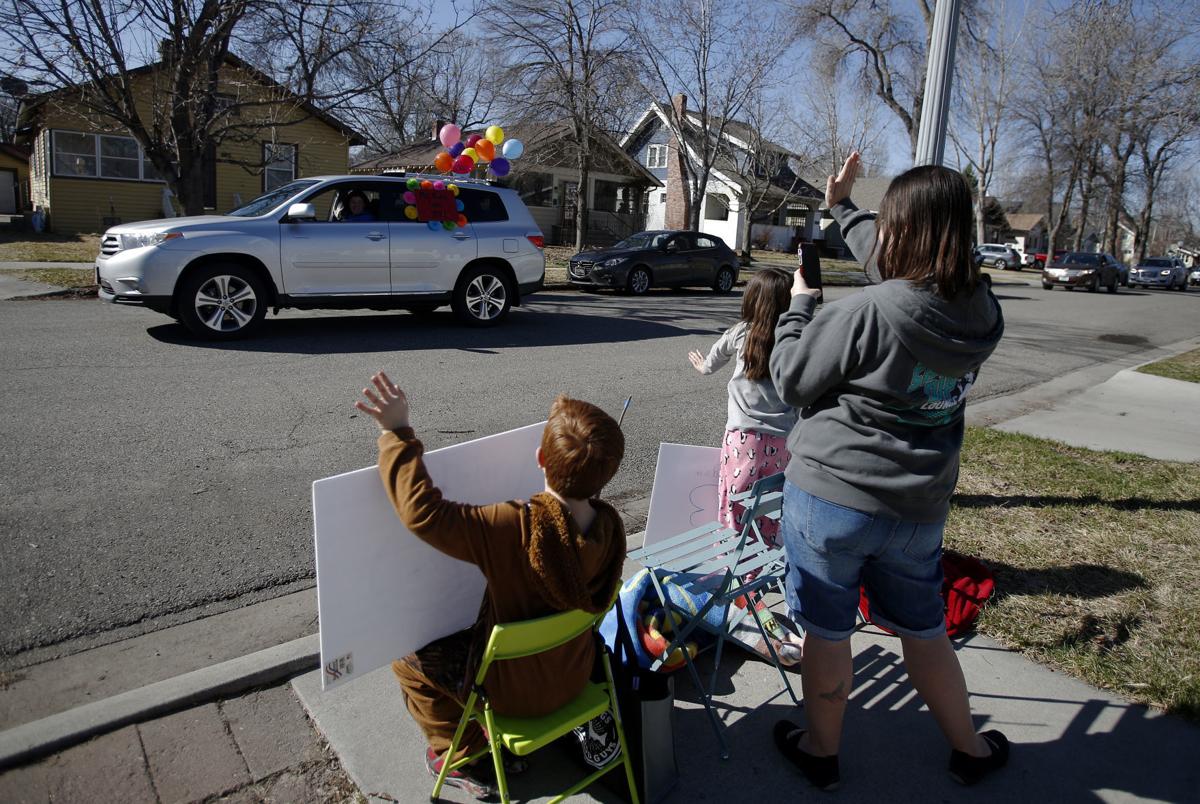 In a nod to the challenges of remote learning, Billings Public Schools superintendent Greg Upham said that students' grades won't get worse while school buildings are closed. 
"I don't want any grades after March 16 to hurt the grades previous to (that date)" Upham told school trustees Monday night.
Billings and school districts across the state have pivoted to off-site learning models, using computers or take-home paperwork, during the COVID-19 pandemic. Many schools have elected to stay closed even after Gov. Steve Bullock said that they could potentially reopen May 7. 
How to grade students fairly during remote learning has been challenging, Upham said. Schools that use A-F letter grades will continue to do so, but Billings elementary schools had already transitioned to standards-based grading. Students won't be held back because of their performance during the pandemic, Upham had previously said. 
On Tuesday, Upham said that early estimates from some school administrators show that about 70% of students are engaged in remote learning programs. It's not an official figure, and it could vary by school. But such estimates could help inform education policymakers in the months and years to come. 
That participation gaps could worsen already existing achievement gaps is "my greatest concern," Upham said. (Studies show student success correlates with family income across the nation.)
Billings educators are largely focusing on reviewing information already taught this year instead of new instruction, Upham has said. But in some cases, academic rigor has taken a back seat to emotional support. 
Elementary snapshot
Mandy Bacon, a fourth-grade teacher at Broadwater Elementary and a 16-year School District 2 veteran, said that writing and math instruction have been challenging, while nurturing students' reading has been a bright spot. 
She hosts a morning video chat meeting for students into which she tried, at first, to build an academic focus. But the meeting was more productive as a chance for students to talk about their daily experiences, to share journal entries and art projects, or even just to tell a new joke. That's been a trend that's leaked into other work. 
"A lot of the time I'm so busy helping them with their own sadness and grieving over missing each other and missing what school usually looks like, that some of those writing things and other worries have to fall to the wayside," she said. 
Participation in the meeting has also become one barometer for engagement in remote learning. Of her 22 students, between 12 and 15 usually tune in for the meeting. Of those, about eight consistently complete assignments. 
"The other kids kind of float in and out," she said. 
The school principal and counselor also work on contacting students who aren't participating or their parents, and teachers coordinate efforts for siblings. 
"It is lots of calling and texting and messaging," Bacon said. 
She learned that academic instruction can require several attempts. 
"I quickly learned that just sending them a video was not enough," she said.
She tries to give kids about an hour of academic work, plus about 20 minutes of independent reading.  
With online lessons and assessments, she can get quick feedback from kids who are engaged. If a lesson didn't sink in, she can try a different approach the next day. 
Students getting paper packets don't have that advantage. There's about a two-week lag until Bacon gets the work back, leaving a disconnect between instruction and learning. She cited three families who declined to participate in distance learning, but whose kids have done well with packets and strong parental support.
Bacon spends significant time supporting parents who are trying to help their kids learn, but she said that parents have a tough draw. 
"When I taught second grade, I wasn't equipped to teach fourth-grade math," she said, much less parents who aren't trained educators trying to care for multiple kids.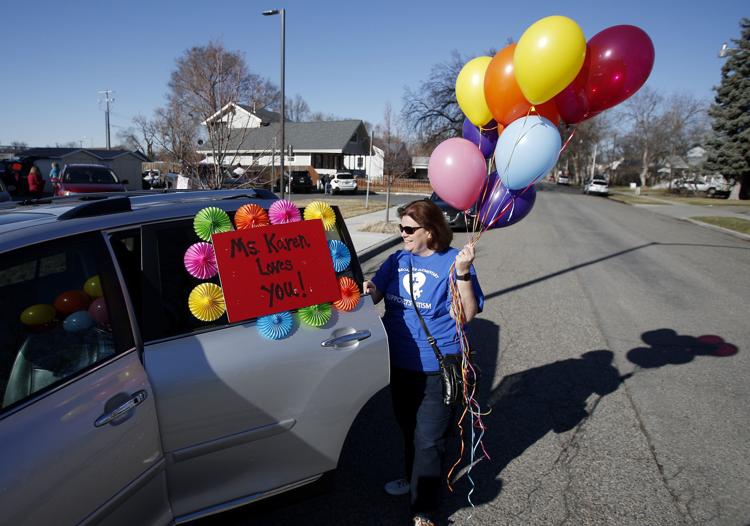 A growing body of research also casts doubt on the effectiveness of full-time virtual schools compared to in-person instruction as a widespread public schooling option. For example, a 2019 study in Indiana found that students transferring into virtual schools saw drops in math and reading test scores.
"Although we do not assume that the failure of virtual schools in this setting indicates that they can never succeed, we also cannot entirely discount the idea that the virtual nature of these schools is inherently limiting," the authors wrote.  
Looking ahead
One of the biggest challenges for fourth-graders is trying to get them to take ownership of their learning, Bacon said, and become more independent.
Those are skills that they'll need next year, and especially into middle school. Exactly where students have pandemic-related learning gaps is still uncertain, but administrators have said they'll try to combat them. 
Upham has said that could include summer school or extra before- or after-school tutoring programs, which could be funded with the roughly $3 million the district is getting from a federal stimulus package.
Monday, he indicated that the pendulum could swing toward programs beginning next school year, when it's more likely that schools will have access to all students. 
Despite comments like the one about grades not getting worse during closures, Upham has maintained most students are still learning and that they're being held accountable. 
"That doesn't mean in any way, shape or form that the students aren't responsible for their work. They surely are," he said. "(But) we're going to give quite a bit of latitude."
Concerned about COVID-19?
Sign up now to get the most recent coronavirus headlines and other important local and national news sent to your email inbox daily.