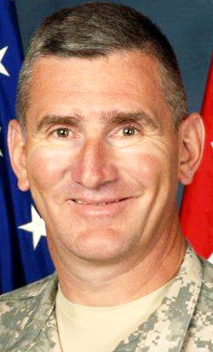 Gov. Steve Bullock should not have appointed his lieutenant governor, John Walsh, to the Senate seat vacated by Max Baucus last week. That he did so without even an attempt at transparency — without even the barest explanation of his reasoning to the people of Montana — is appalling.
And it's an affront to the 35-year congressional legacy of Sen. Baucus.
On Friday, the day after after the U.S. Senate confirmed the Democrat as the next U.S. Ambassador to China, Bullock ended months of speculation — and calls for a transparent process — when he named Walsh to the post.
Walsh served in the Montana National Guard for more than 33 years, eventually becoming Montana's adjutant general and then director of the Montana Department of Military Affairs before being elected to the Governor's Office with Bullock in 2012. In November 2013, Walsh announced his intention to run for the U.S. Senate. For the past month, his campaign has been fending off criticisms of his military record, particularly concerning his vocal support of a private group that lobbies on behalf of the National Guard. Walsh was blocked from a promotion to general after a U.S. Army report in 2010 determined he used his position as head of the Montana Army National Guard for personal gain. In response, Walsh released his entire record of military service.
Now, Walsh is expected to be sworn in Tuesday to begin serving the rest of Baucus's term, which will end in January 2015. In the meantime, he will be learning the Senate ropes in Washington, D.C. – and campaigning to keep his seat. He's running against fellow Democrats Dirk Adams and John Bohlinger; and on the Republican side, U.S. Rep. Steve Daines, Montana Rep. Champ Edmunds and David Leaser.
Bullock should have chosen someone who isn't going to spend his short time in the Senate running for election. Someone who has at least a little legislative experience.
Instead, he picked his own lieutenant governor. Bullock's choice may have surprised no one – but it disappointed many.
The disappointment stems in no small part from the fact that Bullock ignored repeated appeals to talk about the criteria and the process he would use to make his decision. Even now, after his decision has been announced, Bullock isn't offering any detailed explanations. By his own account, he never made up his own list of candidates and he didn't conduct any formal interviews before making up his mind.
So just how, exactly, did Bullock arrive at the conclusion that Walsh was the very best person for the temporary Senate position?
"I wanted to appoint someone who I believed would represent the values Montanans hold important," Bullock reportedly said.
Well. That's not much of an explanation. Perhaps Bullock ought to favor the public with a better one. It's certainly not too late.
Otherwise, Montanans must suspect that Bullock is probably keeping his reasoning a secret because his reasoning is indefensible. Without evidence to the contrary, what else can Montanans conclude but that he made a politically expedient decision to help boost Senate Democrats, rather than the decision that's best for Montana.
And Montana's Senate seats are too important to be treated as political chess pieces.
Catch the latest in Opinion
Get opinion pieces, letters and editorials sent directly to your inbox weekly!