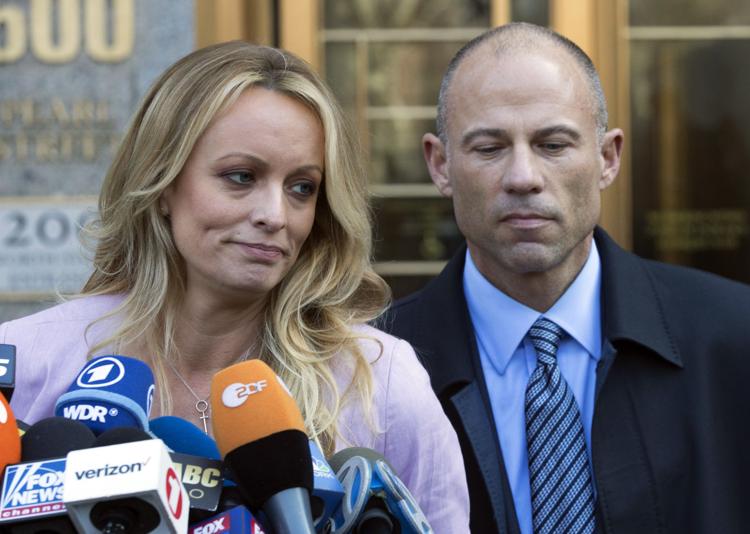 Lately, I've found myself frowning in Judgey McJudgey-like disgust at much of the "unladylike" behavior in today's pop-culture sphere. I'm thinking Cardi B twerking her pregnant hiney all over Coachella to Stormy Daniels' admission that she had a nightcap with a married, now-president President Trump.
But then I began to think deeply about my cavalier use of the word messy. I realized two things: That I was a hater. And that these alleged messy women were #winning.
Then I thought, "Thank God."
Because if these women are winning — independent women who live lives on their own terms, with their own cash, and their definition of personal joy that doesn't fit what you may or may not think of them — then maybe I have a shot, too.
From Mary Magdalene to "The Scarlet Letter"'s Hester Prynne and beyond, women of questionable morality who live undisciplined lives have been socially shunned.
Despite that, messy women are a mainstay in pop culture. Sure, her talent may have catapulted her to superstar levels, but the masses still shook their collective heads.
The messy woman wasn't idolized. She was pitied. Her talent was lauded but tainted because it came in such a messy package.
These days, however, authenticity reigns, powered by social media. Instead of shamefully hiding her indiscretions, the messy woman is clear about her past. She even advertises it. And she's all the better for it.
Don't believe me? That's fine because while you sit in smug rumination, ex-stripper Cardi B's first album, "Invasion of Privacy," debuted at No. 1 on the Billboard 200. Just weeks ago, she appeared on "Saturday Night Live," where she dropped the news of her pregnancy — she revealed her baby bump in a form-fitting white Christian Siriano number during a performance — on her own terms.
"In the past, the only way women could have political and social capital was to follow the rules about women's morality, chastity, and reputation," said Kathleen M. Brown, the David Boies professor of history and director of the Alice Paul Center for Research on gender, sexuality, and women's studies at the University of Pennsylvania. "Women now aren't losing political and social capital by breaking the rules. They are actually gaining it."
There is a part of me that even wants to thank the messy women who stood in their truths this month, despite the side-eyes of millions.
Janice Dickinson, the ex-supermodel who testified against Bill Cosby weeks ago, clapped back at the defense's attempts to discredit her by bringing up her messy past. "So what?" she said. Cosby "raped me in Tahoe."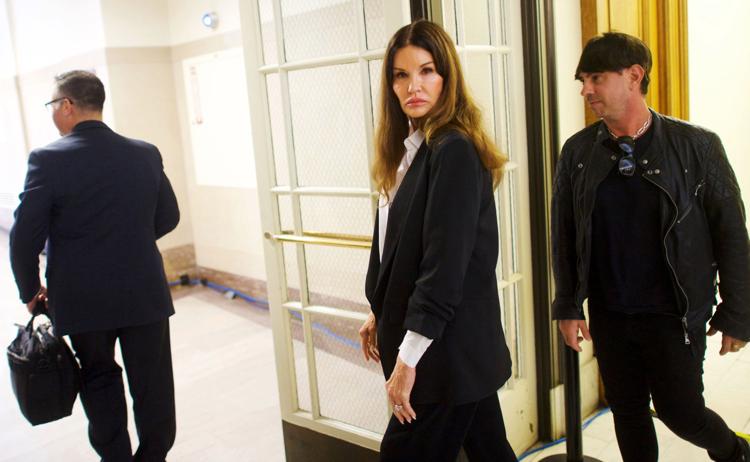 When Twitter trolls started attacking Daniels, she had nothing to hide. "Pretty sure dumb whores go to hell," one wrote.
You have free articles remaining.
Keep reading for FREE!
Enjoy more articles by signing up or logging in. No credit card required.
""Whew! Glad I'm a smart one," she shot back.
But with Dickinson and Daniels' ability to tell their stories so candidly, justice may be served. Daniels' account of her night with Trump and subsequent cooperation with federal investigators may yield allegations of corruption at the highest levels of our government, and Dickinson's account of her night with Cosby may have helped brand him with the moniker he's been avoiding for decades: rapist.
Maybe, thanks to women's refusal to be ashamed about their pasts, we ladies will stop being the scapegoats for men's slimy behavior. Because it really has nothing to do with what we are wearing or whether we decide to have a nightcap in a man's room: Honestly, it's rare that we are being messy by ourselves.
"Men in power count on a woman's shame and stigma to cover their tracks," Brown said. "He's counted on her desire for respectability ... and that's just not as important anymore."
American women's respectability, Brown said, was founded on the idea that a well-behaved woman was one who was seen but not heard. No woman who was held in high esteem even had a public persona. She married. She stayed home. She had children. She was industrious.
The respectability rules remained in effect through the women's rights movement. During the early days of the rights and suffrage movements, leaders like Jane Cunningham Croly and Ida B. Wells were socialites who were above reproach. Their messages were radical, so their personal lives couldn't afford to be. "By living conventional lives, they held on to the notions of their own respectability, so people listened to them," Brown said.
The funny thing is, through, all the high points of women's social and political history — whether we are talking the end of the corset and women's suffrage, or the free-love, burning-bra era of the 1970s, or the I'll-take-your-man hip-hop era of the 1990s — women who were considered aspirational embodied a cookie-cutter kind of social neatness. I mean, I liked Lil' Kim, but she was my very-much-kept-under-wraps alter ego.
The growth of reality TV, especially "The Real Housewives" and "Keeping Up with the Kardashians," helped shift the narrative. What was once criticized as messy behavior was celebrated as realness. Transparency. Many of us — myself included — shook our heads in disdain. This was making all women look bad. But, really, in whose eyes? With the advent of Instagram in 2010, behind-the-scenes secrets became front-of-the-camera truths, and people like Cardi B began building careers around antics that would have remained behind closed doors before.
And since there is a little messy in all of us, we liked and liked and liked.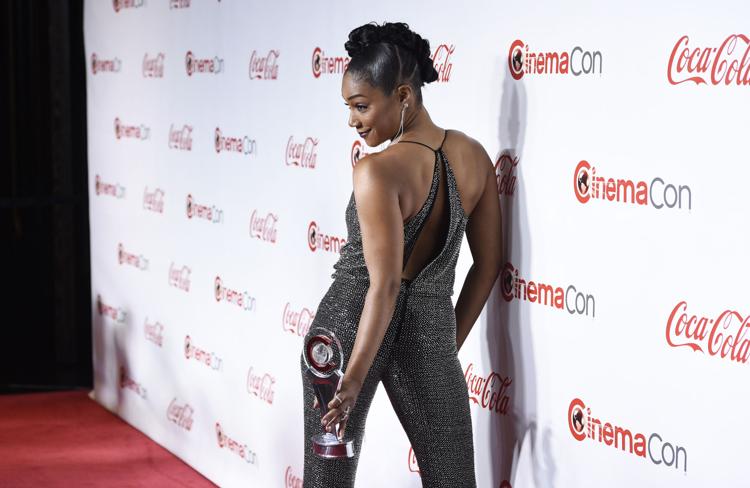 Speaking of Instagram, the comedian Tiffany Haddish, who has been building quite the messy repertoire lately with the whole who-bit-Beyonce's face drama, acted what many of us might consider the fool on Instagram on Sunday, putting a cyber-smackdown on the TMZ photographer who, she said, watched her struggle with bags at Los Angeles International Airport and then asked her for an interview. He wasn't banking on that kind of realness, now was he?
But who was the breakout star in the highest-grossing opening of a live-action comedy last year? Haddish. Who nailed a Netflix deal in February? Haddish again. And who is starring in TBS's comedy "The Last O.G" that has been renewed after just three episodes? That too, would be Haddish.
"In being messy, women are able to push the boundaries," said Aine Mulloy, the 29-year-old founder of the women's social network #GirlCrew. "Women like Tiffany Haddish show you can be unapologetically yourself — and utterly hilarious — in a world that tells you otherwise ... It's important that women are shown as they truly are ... the highs, the lows, and everything in between."
Distributed by Tribune Content Agency, LLC.