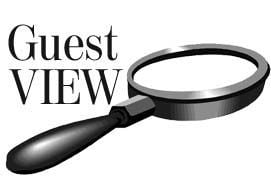 Readers impressed by Mary Poole's February 26th guest opinion, "Facts show Missoula can safely welcome refugees," might want to learn about contemporary realities in refugee resettlement that Poole, co-founder of Soft Landing Missoula, didn't mention.
First, refugee resettlement in the U.S. is hardly the work of private, sacrificial charity that one might expect from the names — such as Lutheran Immigration and Refugee Service, Hebrew Immigrant Aid Society, and Episcopal Migration Ministries — of prominent national "voluntary agencies," or "volags," involved. For example, International Rescue Committee [IRC], the volag that Poole says would plant refugees in Missoula, is a $560 million/year organization (2014 financials) whose main support, approximately 80 percent, is grants from governments, including at least $190 million from U.S. taxpayers. (Refugee programs are about 15 percent of IRC's activities, which also include distributing assistance abroad following wars and natural disasters.)
For the nine national refugee volags and their hundreds of regional and local affiliates, maintaining the refugee influx is essential for their finances. This fundamental point was made explicit by David Robinson, Assistant Secretary of State for the Bureau of Population, Refugees, and Migration until April 2012. In a paper prepared for a year 2000 seminar at the National War College, Robinson wrote, "[The volags], including the IRC, form a single body called the Committee on Migration and Refugee Affairs (CMRA). The CMRA wields enormous influence over the Administration's refugee admissions policy. It lobbies [Congress] effectively to increase the number of refugees admitted for permanent resettlement each year …. In fact, the federal government provides about 90 percent of its collective budget. If there is a conflict of interest, it is never mentioned. … The solution [the CMRA's] members offer to every refugee crisis is simplistic and the same: increase the number of admissions to the United States without regard to budgets or competing foreign policy considerations."
Because their performances are judged in part on how soon refugees brought in under their auspices attain economic self sufficiency, the volags focus on this. But "self sufficiency" in this context is defined by the federal Office of Refugee Resettlement, and — amazingly — it merely means that refugees aren't receiving either Temporary Assistance for Needy Families or Refugee Cash Assistance. So refugees can be collecting SNAP (i.e. "food stamps"), medical benefits, housing benefits, energy assistance, and/or Supplemental Security Income, yet still be officially considered "self sufficient"! Thus a priority of the volags is to get "their" newly settled refugees signed up for benefits.
Further, those welfare programs are almost exclusively federal, thus not counting the financial burdens that an influx of refugees also levies on local governments, especially their schools and courts.
Then there's the matter of "Just who is a refugee?" Condensed and paraphrased from the 1980 Refugee Act, a "refugee" is a person who is outside his country of citizenship and is unwilling to return there because of persecution or a well-founded fear of persecution due to race, religion, nationality, membership in a particular social group, or political opinion. But when applied by U.S. bureaucracies and courts, there are surprises here, too. For example, deaf Mexicans who come illegally to the U.S. and apply for asylum (another category of refugee status) now have a substantial chance of succeeding. It's understandable that such people may have difficult lives, especially in rural Mexico, but it's absurd to call their situations "persecution," and it sets up the U.S. to become welfare agency for the whole world.
Cases of Central American women with abusive husbands provide another example of the elastic criteria for "persecution" — and further costs for U.S. taxpayers.
To be blunt, going back decades and even ignoring terrorism concerns, U.S. refugee programs have been fraud-ridden, another class of example being the refugee "families" from Kenya, Ethiopia, Uganda, Guinea, and Ghana that DNA testing in 2008 revealed weren't families at all, just unrelated people who'd spotted an opportunity to move to the U.S.
Perhaps all these additional considerations have previously eluded Soft Landing's Mary Poole. In any event, the United States exists to benefit our own citizens, and public policy should be made with that concept foremost in mind, not based upon uninformed sentiment and emotion.
-- Paul Nachman, a retired physicist, volunteers in a research group at MSU-Bozeman and is a founding member of Montanans for Immigration Law Enforcement [MILE], www.MontanaMILE.org