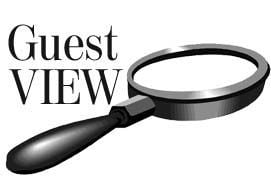 Last week, the Alliance for the Wild Rockies' Michael Garrity issued a response to Rep. Ryan Zinke's August 11 guest column (see copy on this page) about his forest reform bill. In his response, Garrity said "Zinke claimed that we have spotted owls in Montana and that logging somehow prevents forest fires." However, a quick review of Zinke's column indicates he actually wrote: "Frivolous lawsuits are at the heart of forest reform. The Alliance for the Wild Rockies launched more than 150 predatory lawsuits targeting legal and healthy forest projects in just the last 10 years alone. During one such project they litigated on the grounds of preserving spotted owl habitat, the forest actually caught fire and burned down for a second time during the time it took to try the case, destroying the entire area, along with the owl's habitat."
Why would Mr. Garrity forward such a misrepresentation of Zinke's statement?
You actually don't have to look very far to find motive for Garrity's attack. Last November, the Helena Independent Record published an article about the relatively high level of litigation in the US Forest Service Northern Region. In the article, the Forest Service revealed 40-54 percent of the region's planned timber harvest volume was encumbered by litigation. The agency added more than 70 projects were litigated between 2008 and 2013. The leading litigant was the Alliance for the Wild Rockies — which according to an IR story in October 2014 — was a plaintiff in 212 lawsuits against the Forest Service, Bureau of Land Management and US Fish and Wildlife Service since 1989. The Alliance averages nearly nine lawsuits per year, keeping their attorneys busy and tying the hands of federal forest management. In fact, a federal General Accountability Office report in 2010 revealed the Alliance filed more appeals of Forest Service projects than any other organization in the entire nation —putting them on par with Earthjustice, the Sierra Club and the Natural Resources Defense Council — which collected millions of tax payer dollars in attorney fees from suing the government.
Fortunately, Rep. Zinke and the U.S. Congress have acted on this issue. The US House of Representatives recently approved H.R. 2647, the Resilient Federal Forests Act of 2015, sponsored by Rep. Bruce Westerman (R-AR) with major contributions from Rep. Zinke. This bill is the beginning of a push for much-needed forestry reform. It contains many valuable ideas for forest management while also reducing incentives for litigation that stop essential forest projects.
A more accurate representation of the Resilient Federal Forests Act would note that it does not reduce public review, or nullify First Amendment rights to challenge federal government actions, as Garrity's column contends. In fact, the bill would use a collaborative process with more efficient review to help forest projects get out of the courtroom and into the forests. If certain groups or individuals have an interest in a project they have an opportunity to express their positions in the collaborative process. If they refuse that opportunity and wish only to litigate a project approved by a collaborative process, they will be required to post a bond that will be surrendered if they lose their case. The opportunity for a legal challenge will remain, but groups like Garrity's will need to make sure they've got good reasons for doing so. The challenge of forest projects will be based on merit, not the motivation of being paid handsomely by tax payer dollars no matter the outcome. Why does Garrity oppose trying to create collaboration to reach healthy forests?
The Alliance playbook is almost always the same. Just last month the group stopped a fire fuel reduction project near Red Lodge and a collaborative forest stewardship project designed to protect the headwaters of the Clark Fork River. Both lawsuits claimed the Forest Service failed to address project economics and potential impacts to certain species. Of course, they also asked for their attorney fees to be paid.
Undoing the work of collaborative projects is nothing new to this group. Three years ago, the Alliance got a US District Judge to stop the Colt-Summit timber sale in the Swan Valley because they felt the project didn't include enough analysis of lynx habitat. This project was endorsed by the Wilderness Society, the Montana Department of Fish, Wildlife & Parks, Pyramid Mountain Lumber and two retired Forest Service Chiefs. They and others participated in an extensive collaborative process with multiple stakeholder meetings and field trips. Moreover, the plan included data demonstrating 10 years of telemetry research on lynx. The court's ruling admitted the project "complied with lynx critical habitat standards" but still called for additional analysis.
Garrity and the Alliance don't just oppose collaborative timber projects; they've also challenged collaborative wilderness projects. Last year, Garrity fought to derail the Rocky Mountain Front Heritage Act — a 275,000-acre collaborative project 10 years in the making. Garrity objected to portions of the plan being open for hunting, firewood and mountain biking rather than the entire area being protected as wilderness. The simple fact is Michael Garrity and the Alliance have no interest in improving forest health, wildlife habitat or working with others. Their only interest is in suing the government to keep their organization going and to keep people out of the forests.
Montanans should care a great deal that current laws allow groups like this to profit from obstruction. When the Forest Service loses a case, the funds to pay the Alliance, the Sierra Club and similar groups don't come from a designated agency budget — they come from the budgets of individual forests—right here in our communities. These are your tax dollars that could be used for important projects that benefit all of us instead go to Garrity and his attorneys.
The Rocky Mountain Elk Foundation would rather see Forest Service funding used to improve forest health and wildlife habitat, and to create more access and recreation opportunities on our public lands. Frivolous lawsuits over the past 20-30 years have nearly eliminated logging from forest management, and our forests have suffered and much of the current wildfires around us are the results. What once were healthy, diverse ecosystems with early successional and mature forests are now too often monocultures of insect and disease-ridden dead and dying trees primed for catastrophic wildfire.
These are not healthy landscapes in which elk and other wildlife can thrive. We must do something right now to allow the Forest Service and other federal land management agencies to do their jobs. If Mr. Garrity wants to do something to "secure the ecological integrity of the Wild Rockies Bioregion" as his website states—instead of filing lawsuits, he should think about mobilizing his members to get their hands dirty working on habitat enhancement projects like thousands of RMEF volunteers do every year. We have not filed a single lawsuit to get this done.
-- David Allen is president and CEO of the Rocky Mountain Elk Foundation, 5705 Grant Creek Road, Missoula.
Catch the latest in Opinion
Get opinion pieces, letters and editorials sent directly to your inbox weekly!