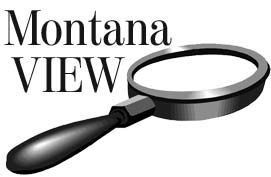 Congress sent a 2,000-page budget bill to the president's desk a week before Christmas and then adjourned till 2016.
Montana's two senators are often at odds on major issues, but Jon Tester and Steve Daines agreed that the bad outweighed the good in the year-end budget deal. They voted against the bill — for different reasons.
Meanwhile Montana's lone House member, Ryan Zinke, voted in favor. Zinke discusses his vote in a guest opinion elsewhere on today's Opinion page.
The budget bill also split Wyoming's three Republicans: Sen. Mike Enzi and Rep. Cynthia Lummis voted "no" while Sen. John Barrasso voted "yes."
None of the U.S. senators running for president voted for the bill. Bernie Sanders, Ted Cruz and Rand Paul voted no. Marco Rubio didn't vote.
The deal was reached by negotiators for GOP and Democratic leadership as well as President Obama. But in the House, the deal garnered more Democratic votes than Republican. In the Senate, 33 Democrats and 32 Republicans voted aye. It passed because of bipartisan support.
Zinke cites defense funding as the top reason he voted for the deal. Montana groups representing agriculture, outfitters and oil industry have thanked him because the legislation included riders that are their priorities.
Both Montana senators said the deal is a budget-buster they cannot support. According to the bipartisan Committee for a Responsible Federal Budget, the tax changes packaged in the budget could reduce federal revenue by $700 billion over the next decade and add $4 trillion to the national debt in the coming 20 years. According to Maya MacGuineas, committee chairwoman, the extension of various tax breaks will increase annual deficits for every year to come.
The budget bill aims to improve services to U.S. veterans and even includes some provisions that Tester wrote. He also touted provisions from his Visa Waiver bill that he said will make it harder for terrorists to enter our country.
"But when I look at the whole package, my biggest concern is the fact that this bill saddles our kids and grandkids with over $680 billion dollars in additional debt," Tester said.
Tester noted that the legislation doesn't fix the hole that wildfires burn annually in the U.S. Forest Service budget, nor did it come close to permanently authorizing and fully funding the Land Water Conservation Fund that all three members of the Montana delegation support.
Daines said in a written statement that he voted against the "$1.1 trillion backroom spending bill that fails to rein in the national debt." He praised the passage of "a three-year reauthorization of LWCF, a lifting of the oil export ban and permanent tax relief provisions for Montana families, farmers, tribes and small businesses."
"It's irresponsible for Washington to continue increasing government spending and our national debt, while doing nothing to secure necessary savings and long-overdue reforms to Washington's broken culture," Daines said.
The best thing we can say about this ugly, belated, bloated budget deal is that the government didn't shut down. But that is hardly praise for the Congress and the administration. Expectations for legislation have sunk so low that avoiding disaster is the best we hope for.
There must be better options than shutdown or cramming all sorts of riders and spending into a last-minute budget bill three months after the fiscal year started.