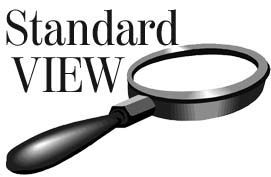 Whatever political missteps Gov. Steve Bullock made in the Angela McLean fiasco -- and they will not be enumerated here as they are beside the point for now -- his latest maneuver is pure genius. And it has the added benefit of being great for public policy.
That would be the naming of Butte's own Mike Cooney as lieutenant governor.
The reasons why Cooney's appointment is a political tour de force are relatively obvious.
The electoral math is evident. In order to win reelection, Bullock needs what every Democratic statewide candidate needs -- significant pluralities in Anaconda and Butte.
Just carrying them isn't enough. He needs margin to make up for Republican strength -- in Billings, in Great Falls, and in most rural counties. Even Bozeman, which has turned decidedly bluer in recent years, could be tough sledding if the Bozone's luxuriantly self-financed Greg Gianforte is the GOP foe.
So Cooney is a great choice to try to at least neutralize the electoral-map damage caused by Bullock's rift with Anaconda's McLean.
Bullock's other political considerations: Above all, after John Walsh and McLean, he needed stability and statesmanlike credentials in a new partner. Cooney supplies both in spades. His reputation is unassailable, both in terms of personal conduct and governmental accomplishment. A legislative veteran, three-time Secretary of State and respected political staffer and operative is about as good as it gets.
Here's where the beauty part comes in: Cooney's appointment can't help but be good not just for Bullock, but for the state. He has vast experience and great contacts across the state. He can help formulate and push policy. He has gravitas as well as a famous sense of humor -- a rare pairing. Bullock has been elected repeatedly to statewide office. So has Cooney. Together, they are formidable. With him, Bullock looks a lot less vulnerable and a lot more gubernatorial.
We congratulate both men and encourage them to focus on the needs of Montanans first and the upcoming campaign second.