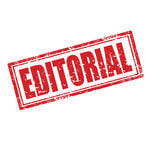 What if Montanans were presented with a statewide initiative to change state government so that:
 The Legislature would always be relatively inexperienced and at a disadvantage to the governor and the executive branch;
 Legislators at the point of their peak of knowledge and usefulness to their constituents would be thrown out of office;
 Communities would have a much harder time getting their needs met in the appropriations process;
 And the voters' first choice for Senate or state Representative would frequently not be allowed on the ballot.
Outrageous? Yes. But it happened, in 1992, and Montana has been living with the results ever since.
Yes, we're talking about term limits.
In the early '90s, Montana was caught up in the national fervor for term limits, as were a lot of other states. In 1994, voluntary term limits were part of the so-called "Contract with America." Of course, once candidates were elected, many reneged on that part of the contract.
Term limits weaken democracy. They throw the baby out with the bathwater. They ensure that legislative bodies consistently lose their institutional memory. They produce relatively inexperienced legislators who have little frame of reference or regard for what came before.
We have perfect examples close by. Jim Keane of District 38 has been a popular and effective state senator. The key words are "has been" because now Keane is term-limited out as of next year, meaning that if he wants to stay in state government, he'll have to run for the House.
Southwestern Montana is also poised to lose a lot of its clout in the House. State Reps. Jeffrey Welborn, Edie McClafferty and Pat Noonan of districts 72, 73 and 74, respectively, will all term out in 2016.
Either through legislative or court action, six states have repealed term limits enacted in the early '90s: Oregon, Idaho, Washington, Wyoming, Utah and Massachusetts. Now, only 15 states including Montana still have them.
Why can't we trust our voters to figure out for themselves if and when a politician needs to be retired? We just don't believe Montanans need electoral training wheels or artificial limits. They are perfectly capable of exercising term limits the old-fashioned way, by throwing the rascals out.