Today is Friday, May 8, 2020. Let's get caught up.
These non-virus headlines are in the news this morning: A father and son were arrested and charged in the killing of Ahmaud Arbery; the world today will mark 75 years since the end of World War II in Europe; and the Northeast awaits a possible May snow this weekend thanks to the polar vortex.
Read on for these stories and more.
---
Top stories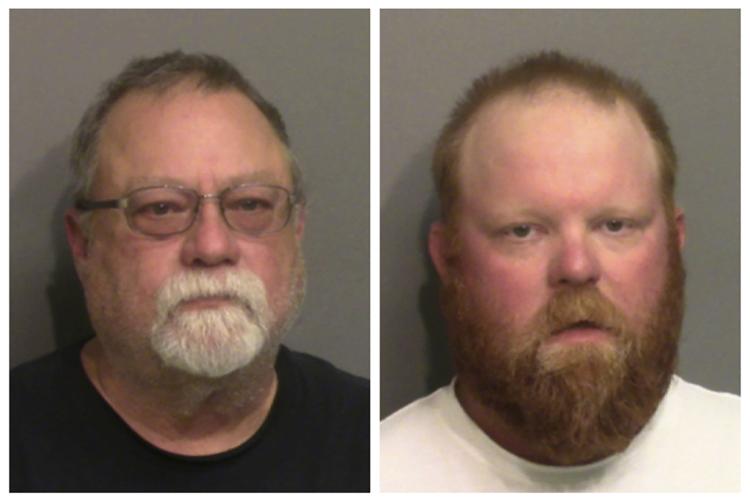 Father, son charged with killing black man Ahmaud Arbery
Georgia authorities arrested a white father and son Thursday and charged them with murder in the February shooting death of a black man they had pursued in a truck after spotting him running in their neighborhood.
The charges came more than two months after Ahmaud Arbery, 25, was killed on a residential street just outside the port city of Brunswick. National outrage over the case swelled this week after cellphone video that appeared to show the shooting.
Those close to Arbery celebrated the news but also expressed frustration at the long wait. Read the full story here: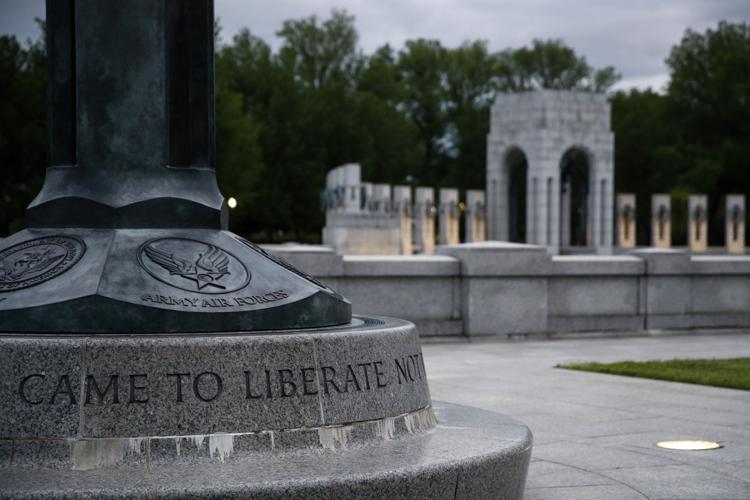 WWII vets to join Trump at VE Day ceremony
Eight World War II veterans — the youngest of them age 96 — will join President Donald Trump at a wreath-laying ceremony Friday to commemorate the 75th anniversary of the end of the war in Europe. Their hopes to mark the day in Moscow were dashed because of the coronovirus pandemic.
White House officials described the veterans as "choosing nation over self" by joining Trump at the World War II Memorial ceremony.
"These heroes are living testaments to the American spirit of perseverance and victory, especially in the midst of dark days," said White House spokesman Judd Deere. Read the full story here:
Polar vortex could bring rare May snow, low temps to US East
The northeastern U.S. is about to get a cold spring farewell from winter's bad boy, the polar vortex, which could bring rare May snowfall and record-low temperatures to some areas over the Mother's Day weekend, forecasters say.
Usually the polar vortex is a batch of cold air that stays trapped in the Arctic all winter, but a couple times during the season, it wanders south and brings bone-chilling cold and snow to Canada and parts of the United States. This year the polar vortex stayed put, and the East had an unusually mild cold season. Read the full story here:
The U.S. government on Friday is poised to report the worst set of jobs numbers since record-keeping began in 1948, a snapshot of the devastating damage the coronavirus outbreak has inflicted on the economy.
In an abrupt about-face, the Justice Department on Thursday said it is dropping the criminal case against President Donald Trump's first national security adviser, Michael Flynn, abandoning a prosecution that became a rallying cry for the president and his supporters in attacking the FBI's Trump-Russia investigation.
Joe Biden ventured back onto the campaign trail Thursday, targeting the critical battleground state of Florida — but without actually leaving home. He held a virtual roundtable with more than a dozen African American leaders in Jacksonville, including Rep. Al Lawson.
Tara Reade, a former Senate staffer who alleged Joe Biden sexually assaulted her 27 years ago, is being represented by a prominent lawyer and political donor to President Donald Trump's 2016 Republican campaign. Also, Reade has been interviewed by Megyn Kelly, the one-time Fox News and NBC journalist.
North Korea threatened Friday to retaliate against South Korea for "reckless" military drills near their disputed sea boundary, but the South denied any training in the immediate area, the scene of several bloody naval skirmishes in recent years.
A train in India crashed into a group of migrant workers walking along the railroad tracks on to their way back to their home state on Friday, killing at least 14, officials and local media said.
Several fires are burning through the Florida Panhandle, scorching thousands of acres of woods, razing dozens of structures, including homes, and forcing some 1,600 people to evacuate from their neighborhoods.
The Kansas City Chiefs will open defense of their Super Bowl championship by hosting Houston on Sept. 10 in the NFL's annual kickoff game — pending developments in the coronavirus pandemic, of course.
Click on the links below for full versions of these stories and scroll further for trending stories, a look at today in history and celebrity birthdays.
Trending today
Marking VE Day, 75 years later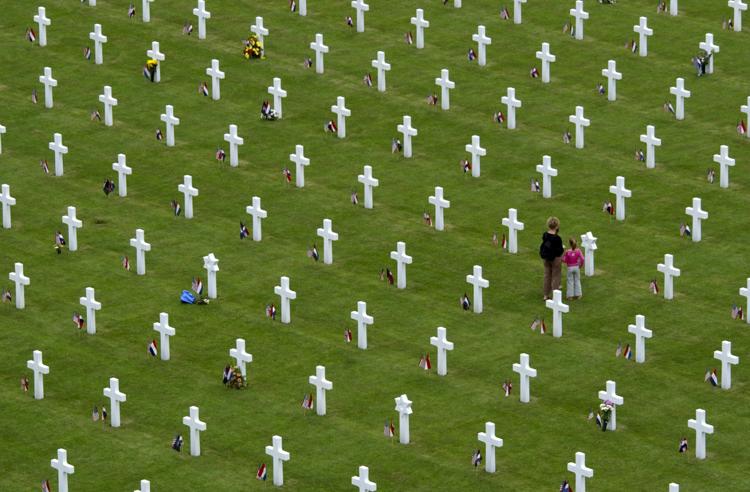 Volunteers put faces to names of Americans in WWII cemetery
Staff Sgt. Maurice Gosney was just a name carved on a white cross until a young Dutch historian went in search of the fallen American soldier's face.
Killed in an ambush near the German village of Sulzfeld on April 11, 1945, Gosney is one of more than 10,000 American servicemen and women buried or memorialized at the Netherlands American Cemetery in the southern Netherlands town of Margraten.
A Dutch-based band of volunteers is now on a mission to put faces to all those names. It's a way of bringing history alive and of expressing their enduring gratitude to the Allied forces that liberated the Netherlands from five years of brutal Nazi occupation. Read the full story here:
Image of the day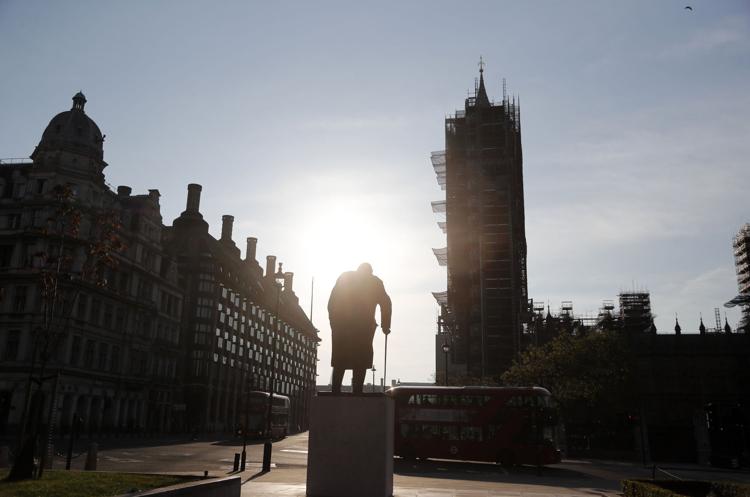 On this date
Anti-war protests took place across the United States and around the world, and more events that happened on this day in history.
Here's a look back at sports happenings on this date in history, May 8:
Happy birthday to ...
Be the first to know
Get local news delivered to your inbox!