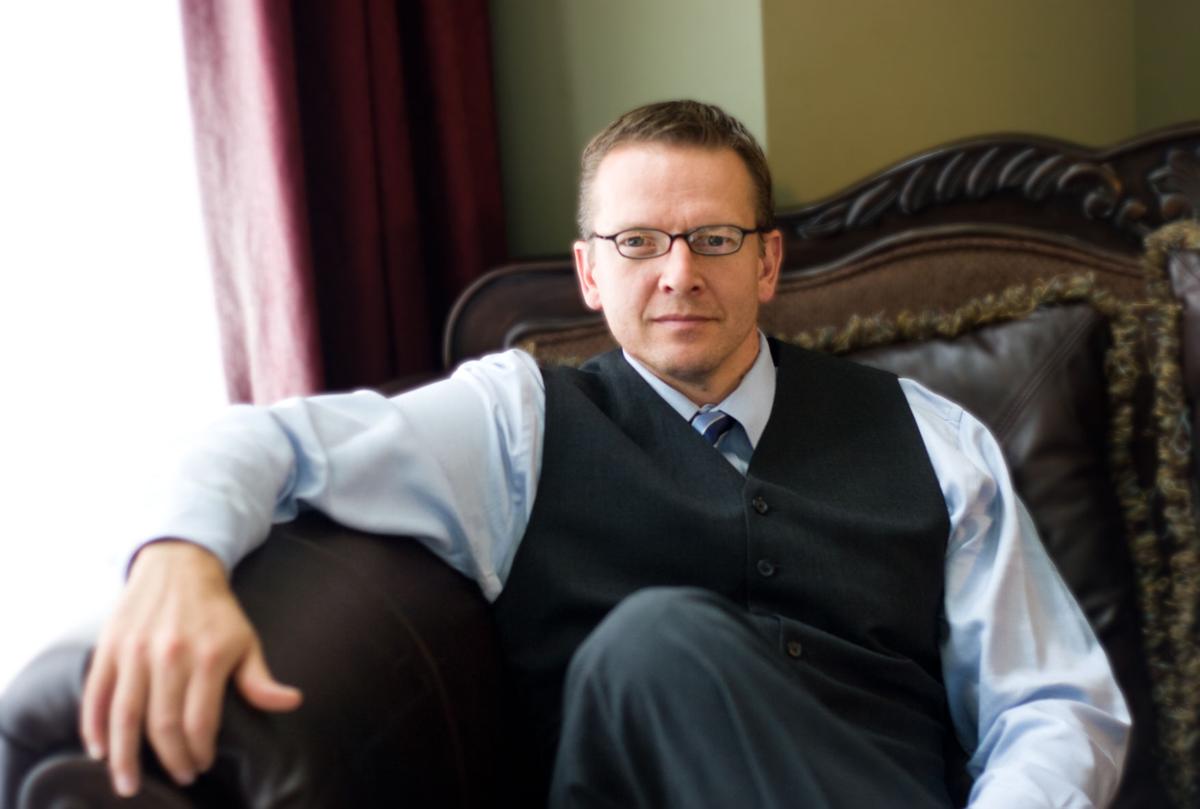 The first sentence of Shann Ray's debut novel, "American Copper," is a gritty poem to Butte's early mining days: "Daily, men descended into the earth, going where no man belonged, taking more than men deserved, their faces wracked with indifference, their hands dirtied with soot from the depths of the mountain."
Those words neatly capture the beauty and violence of early 20th-century Montana found in Ray's novel. It's a book that features the Mining City, circa 1926, front and center with a character who may or may not resemble one of Butte's famed copper barons.
"I feel like there could be a thousand novels written about Butte," Ray said during an interview from his home in Spokane where he is a professor of Leadership Studies at Gonzaga University. "Butte's got a lot of love, fierceness and intimacy, and I don't think that's really been tapped by novelists. My novel tries to show at least one strand of Butte's big tapestry."
He weaves several different narrative threads throughout "American Copper," which was published in November to great critical acclaim. It traces the lives of three individuals: Evelynn Lowry, daughter of a copper baron who practically owns Butte; William Black Kettle, a Cheyenne team roper; and a great bear of a man named Middie who works as a bouncer on a passenger train.
Readers can learn more about those characters and their world when Ray reads from "American Copper" at the Clark Chateau, 321 W. Broadway St., Butte, at 7 p.m. Friday, Feb. 5.
"American Copper" is not his first book — he released a collection of short stories ("American Masculine") in 2011 and poetry ("Balefire") in 2014. In all three books, he is working on a new image of the West — one where grace and brutality co-exist.
Ray, whose given name is Shann Ray Ferch, was born and raised in Montana and spent part of his childhood on the Northern Cheyenne Reservation, where his father Tom coached high-school basketball. That was where Shann said he learned to play basketball with a kind of physical grace and art that made him a fierce competitor on the court in high school and later at Montana State. Jump shots are in his blood and he recalls a particularly tight state championship game against Butte Central when he was a senior at Park High School in Livingston.
"We went into double overtime, 99-97, in Brick Breeden Fieldhouse in Bozeman," he said. "I remember the players from Butte were bruisers. Their version of 'messing around' was so physical and almost brutal. And I thought, That's Butte, man. I had a lot of respect for them. When I was young, I thought of Butte as the center of toughness in the state."
When it came time to start writing "American Copper" three years ago, though, Ray said he wanted to excavate the softer side of Butte.
"I wanted to find the feminine aspects of Butte, if I could. So, I've got Evelynn, the moral center of the book. I wanted her to be this fulcrum point around which men have to break themselves. And Butte itself has those kinds of qualities — it's sitting right in the cradle of what we call Mother Earth. Evelynn represents this landscape, the earth that's fierce and wants us for its intimacy, even though we might be broken by it."
In doing research for his novel, Ray said he "got lost in the tunnels of Butte's history." He started to read everything he could about the city in its most prosperous years when streetcars rumbled along the streets, liquor flowed like fountains, and brothels went underground.
"I was drawn to the industrial machine of America in full swing, in the middle of such sheer mountains and crystalline river valleys, on the slopes of the Continental Divide," he said. "The setting was irresistible. I always knew this novel would be set in Butte — it was the perfect place."
Ray said he tried to limit himself by not reading too much about specific copper barons. "I didn't want readers to think Josef Lowery, Evelynn's father, could be William A. Clark or Marcus Daly or any of the others — which means he could be any one of us if we had that same kind of ambition. Any of us, given the right circumstances, could be pretty evil or pretty good."
All the research and Ray's visits to Butte over the years leaked onto the page in his portrayal of the Richest Hill on Earth in its heyday.
At one point, Josef stands at the window of his Victorian mansion looking out over a rough-and-tumble Butte landscape at headframes "spread like a linear forest among the hills where mines carved tunnels in the earth."
The Lowrys also have a ranch house in the hills beyond the city; Ray said he had a particular plot of land in Elk Park in mind when he wrote those scenes.