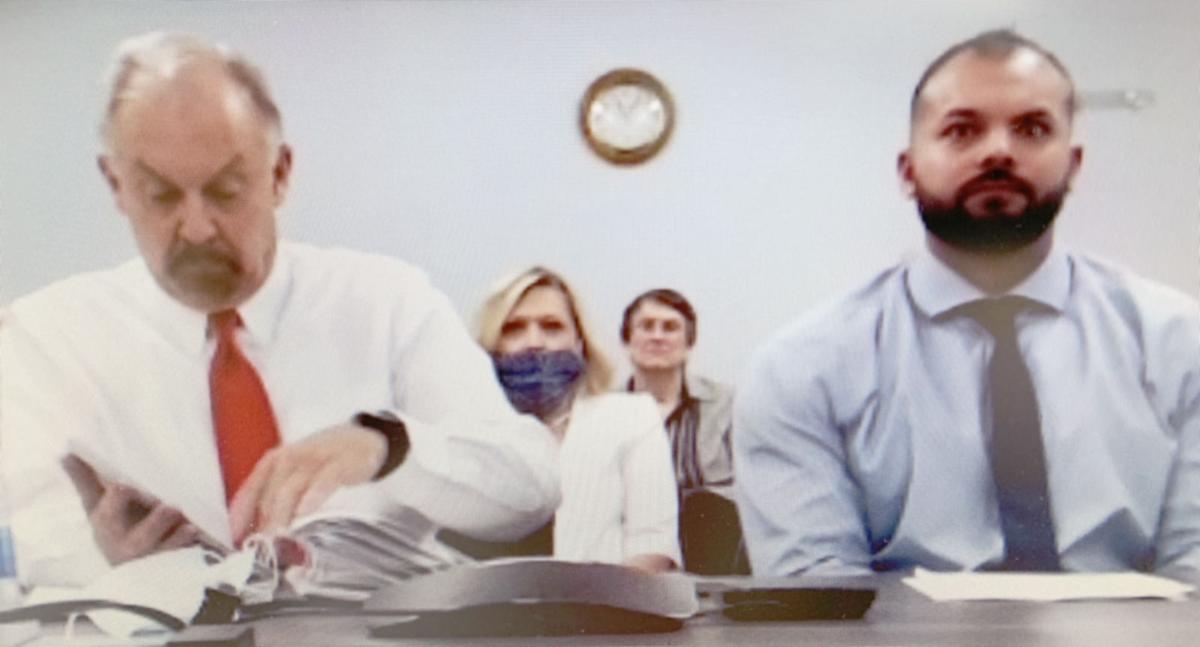 Robert Taylor took immediate responsibility for his part in a drive-by shooting in Butte in 2008 and has strived to do all the right things since then during a 12-year climb through corrections, work and study.
Still, he was surprised when he got a recent call saying that Gov. Steve Bullock had granted him a full pardon in December when Bullock was still in office.
"I was stunned and shocked," Taylor told The Montana Standard in a phone interview Tuesday. "I didn't really expect this to happen."
It brought tears to Taylor's eyes, and when Brad Belke, a Butte attorney who helped guide Taylor through an uphill and often unsuccessful clemency process, heard he teared up, too.
"We talk about rehabilitating people. From the beginning of the (criminal justice) process to the end of the process, that is our goal — to rehabilitate," said Belke, who spent 25 years as a public defender in Butte.
"I have never seen a young man do as incredible job of rehabilitating himself as this kid."
Taylor was driving an SUV on Walnut Street in Butte on July 5, 2008 when a friend in the passenger's seat shot 55-year-old Phillip Ross. Taylor was 21 at the time.
Investigators believed the passenger, Woody Joe Campbell, was trying to harm his ex-girlfriend's new boyfriend and spotted his car outside the house.
Campbell shot the truck several times, Taylor rammed it with his SUV and when Ross stepped outside, he was shot three times. He was an innocent bystander who didn't know Taylor or Campbell and after three days in the hospital was released.
Taylor was convicted of attempted deliberate homicide by accountability and sentenced to 20 years in prison, with 14 suspended. He served less than three years in custody and was discharged from further probation and supervision in 2018.
Campbell was convicted of attempted deliberate homicide and sentenced to 30 years. He was paroled in 2018 but was arrested on drug charges in Butte in 2019 and is serving five years at the Montana State Prison for that.
Taylor, now 33, told the Montana Board of Pardons and Parole in August that he was on a dark path and he and Campbell had taken drugs and drank alcohol the night of the crime. But he said he decided to change his life and contribute to society.
He has earned two college degrees and sent Ross $5,000, but medical providers wouldn't hire him for work in echocardiography because of his criminal record. The field involves taking and reading ultrasounds of the heart.
His passion for the specialty began during an internship at the cardiac rehabilitation unit of St. Patrick Hospital in Missoula.
"I ended up befriending a doctor who mentored me a little bit and I was able to sit in on some heart surgeries and see all the screens … and it just took off from there," Taylor said Tuesday. "To see the heart on the screen and monitor it while the doctor was doing his thing was fascinating to me."
Taylor completed a master's graduate program from Florida International University Institute of Cardiac Ultrasound about a year ago, but numerous applications for work in the field have been turned down because of his criminal conviction.
Taylor, who now lives in Melbourne, Florida, got one job offer in his field but it was rescinded because of the conviction. A pardon relieves all legal consequences of a conviction.
Among other things, a pardoned person no longer has to admit felony convictions on job applications.
After reviewing Taylor's request and listening to him in August, the parole board recommended that Bullock grant the pardon.
"The work he seeks to pursue would not only benefit the community in serving people, but his ability to persevere through the challenges indicates he is committed to this field and will be successful in his career," the board said.
Since a 2017 state law revamped the clemency process and made big changes to the parole board, Bullock granted 22 pardons for individuals convicted of felony offenses but no commutations of sentences.
But a spokeswoman for the governor said late last year that for all the clemency requests he received, he rejected the vast majority.
Taylor said the pardon should clear a path to a job in his field and he was sending applications out, hoping to land something in the Melbourne and Orlando area where he lives. He would ultimately like to return to Montana.
"I love the Missoula area and I check out the job listing there all the time also," he said.
Taylor said "it's been a long road" since his conviction but he knew it was the right road.
"When I first got out of prison I saw these guys kind of doing the same thing and making the same mistakes and it was easy for me to avoid that because I had already been to prison and I didn't want to go back," he said.
He has taken the right path since then, he said, but it's the same one lots of "normal people" take.
"You graduate from high school and you go to college and then go find a job," Taylor said. "That's all I wanted to do, so that's what I focused on."