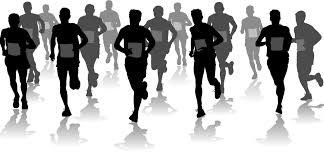 Saturday, Feb. 15 
FRIGID DIGGER RUN
The Wulfman's Frigid Digger is an annual event run on the trails and roads west of Montana Tech. The 3- and 7-mile events begin at 10 a.m. Walkers are welcome in the 3-mile event. There are cash prizes for overall male and female winners. All proceeds from the race are donated to Mariah's Challenge and Montana Tech Athletics. 
AARP TAX HELP 
AARP Tax-Aide offers free state and federal tax preparation with the help of IRS-certified trained counselors for seniors and low- to moderate-income taxpayers of all ages at the following Butte location:
Walk-ins 9 a.m. to 1 p.m. Saturdays through April 11, in the space adjacent to the manager's office in The Butte Plaza Mall, 3100 Harrison Ave.
SUICIDE PREVENTION PARTY
A suicide prevention event and fundraiser for the Jacob Wheeler Foundation will be at 5 p.m. at the Clark Chateau, 321 Broadway St. The party is presented by Butte Halloween and the Clark Chateau as an alternative party for those who do not wish to participate in Valentine's Day. Cost is $5, and there will be four costume contests for women, men, boys and girls. Children and teenagers party all night for free, children 12 and under must be accompanied by a legal guardian. Details: 406-565-5600.
You have free articles remaining.
'PETER AND THE STARCATCHER'
"Peter and the Starcatcher" will run on the Orphan Girl Theatre stage at 2 p.m. Tickets are $15 for adults/students/seniors and $10 for kids 10 and under.
'SWEETHEART' PINOCHLE
A "sweetheart" pinochle tournament, hosted by Divide Grange #142, will be at 1 p.m. at the Grange Hall, in Divide. Cost is $10. A donation to the food bank would be greatly appreciated. Details: Linda, 406-498-3344.
FIDDLE CONTEST
The Old Depot Theater in Dillon will host the Dillon Fiddle Contest at 9 p.m., Saturday and Sunday, Feb. 15 and 16. A variety show will be held at 7:30 p.m., Saturday. Tickets for both days can be purchased in advance from any Dillon Junior Fiddler, or at the door for $10.
CLUBS AND MEETINGS
An anxiety and depression support group meets at 1:30 p.m. at 721 S. Montana. 
Preceptor Beta, Beta Sigma Phi, will hold its Valentine's dinner at 7 p.m. at Casagranda's, 801 Utah Ave. Husbands are cordially invited. There will be a get-together beforehand at 5:30 p.m. in the home of Pauline deBarathy, 127 Renz Drive. There will be an exchange of Valentine cards and we will crown a queen and princess.