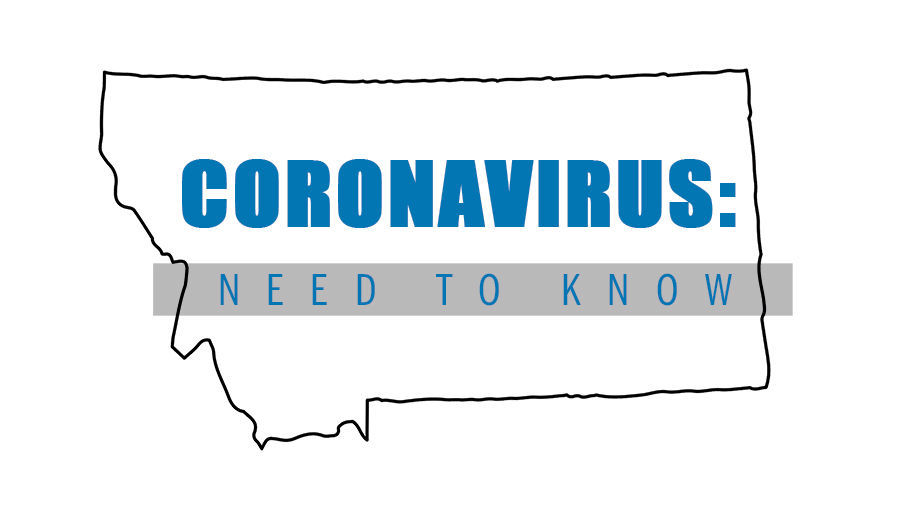 The following St. Patrick's Day events are postponed or canceled due to precautions surrounding the spread of COVID-19. To add an event to this list, call Siobhan at 496-5544.
St. Patrick's Day events postponed or canceled:
Anaconda AOH Pipes and Drums postponed
Anaconda AOH run postponed
Anaconda St. Patrick's Day parade postponed
Butte Central color run postponed
Free carousel rides at Spirit of Columbia Gardens postponed
Handing Down the Heritage postponed
The Friendly Sons and Daughters of St. Patrick's Day postponed
Butte St. Patrick's Day parade canceled
Shillelagh Shindig canceled
Edmonton Bag Pipers canceled
St. Patrick's Day brunch canceled
YMCA/T.A.S.C. teen party canceled
The following events in Butte and the surrounding area have either been postponed, canceled or are pending due to preemptive precautions surrounding COVID- 19. 
Anaconda Adult Education centers will be closed for the duration of the state school closure. 
Anaconda Sportsmen's Club March 18 meeting canceled
The Chateau Quilt Guild March 19 meeting canceled
The Butte Garden Club and Anaconda Garden Club March meetings canceled
Ruth Chapter #2 OES March 18 meeting canceled
AARP Tax Services has suspended operations till further notice 
The Skyline Sportsmen's Banquet will be rescheduled
Foreigner concert has been rescheduled in fall 
Empty Bowls will be rescheduled
Montana Trails, Recreation and Parks Association Conference is canceled
Headframe Hoops benefit basketball game is canceled
The Belmont Senior Center will be closed until further notice. During the interim, senior citizens in need of meals, can call the Belmont at 406-723-7773.
The American Legion Post #1 and the Auxiliary monthly dinner canceled  
St. Urho's Day at the Eastside Athletic Club canceled
Sip and Paint March 20 meeting canceled
The Diabetes Support Group March 18 meeting canceled
Living Word Prayer Group meeting canceled
Butte Threshold Singers meeting canceled
Day of the Child March 28 event canceled
Roller Derby bout March 21 canceled
Advantage Butte volleyball tournament will be rescheduled.
Gold Prospectors Trade Show will be rescheduled.
Butte Rescue Mission Dinner will be rescheduled.
Journey Church Easter service will be rescheduled.
Jordan Circus will be rescheduled.
Bacon and Brew Fest will be rescheduled.
Warped Weaving at library canceled until further notice
Women's AA meetings held on Wednesdays at The Springs have been postponed until further notice. Details: Judy, 406-490-6517.
St. Urho's Day at the Helsinki Bar is canceled
All scheduled District Consent Decree meetings are canceled 
The Uptown Toastmasters will not be meeting for the next four weeks
The Loosely Knit Club will not be meeting
Loosely Knit Club will not be meeting
Open AA meeting at the United Congregational Church is canceled. Details: 406-560-7330.
The Fine Line Dancers at the K. C. Hall are not meeting for two weeks. Details: 406-560-1934. 
Lego Build at the Butte Public Library's Teen Zone is canceled
All scheduled District Consent Decree meetings are canceled
Norman Baker at the Cavalier Lounge canceled
Butte-Silver Bow Public Archives will not open its March 25 Brown Bag Lunch to the public. The speaker will be filmed and featured on the Archives' YouTube channel on Friday morning. Viewers may subscribe to the Archives' channel to receive notifications when new videos are posted. Details: 406-782-3280.
The Mission Mountain Wood Band Concert is postponed until the fall
Butte Symphony has postponed their April concert
Butte Community Concert has been postponed
Sons of the Pioneers concert has been postponed
Warren Miller Mountain Bike Film Tour is postponed
Mining city squares will be canceled for the next two weeks
Kid's spring break activities at the Butte Public Library will be closed
Butte Central and Butte High Classes of 1952 luncheon on March 18 is canceled
The monthly children's car seat clinic is postponed until further notice
The Butte Sunrise Kiwanis are postponing meetings for the next two weeks
The Rotary Club of Butte has canceled our meetings until further notice
Dance recitals in April and May at the Mother Lode are still scheduled at this time, but may change.
This list will be updated.