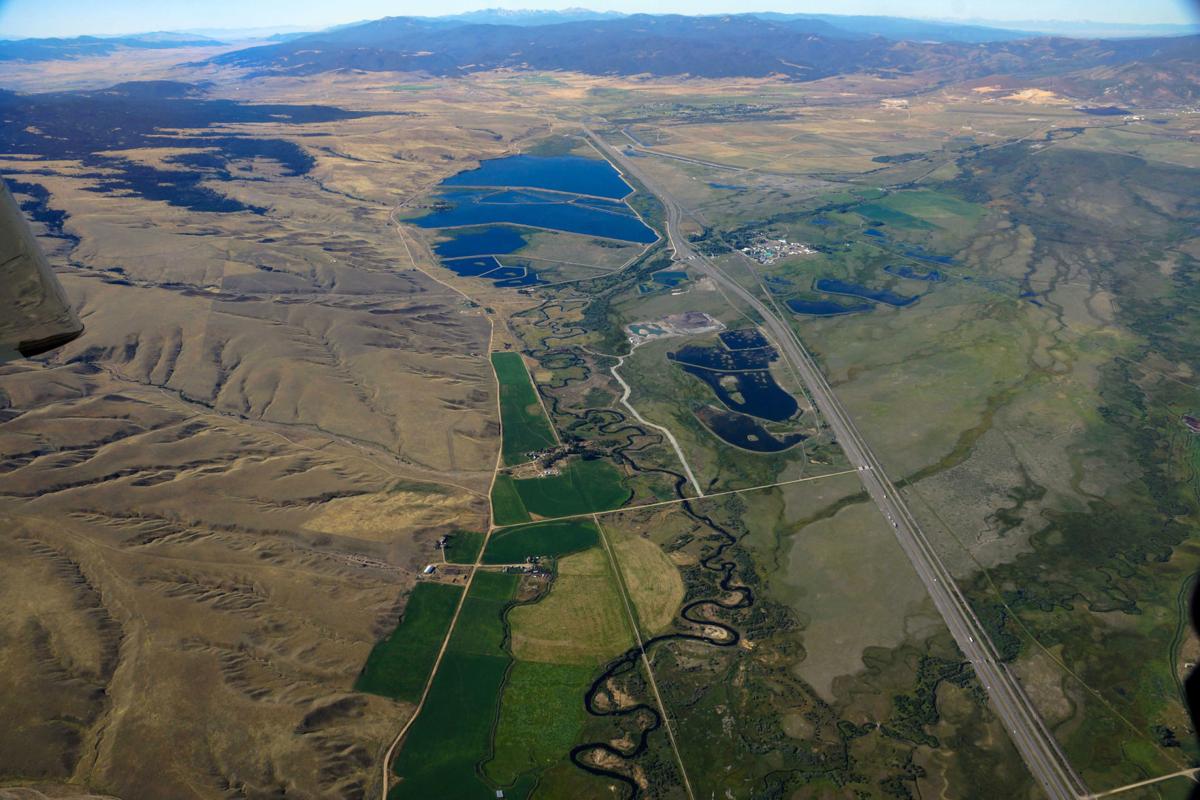 Now that the Butte Hill consent decree has reached what appears to be its final stages, local authorities and activists are turning attention to the next unfinished part of one of the largest Superfund complexes in the nation — Warm Springs Ponds.
The three large ponds west of Butte lie along Interstate 90 just past the Anaconda exit. The Anaconda Company built the ponds after a 1908 flood, which washed mine and smelting waste all the way to the newly built dam at Milltown more than 100 miles away.
The range of options could be to leave them alone and manage them in place "forever" or to dig them up and build a new stream, said Joe Griffin, a technical adviser to the Clark Fork Coalition. The coalition is a nonprofit that focuses on issues in the Clark Fork River and has long been an integral part of the Clark Fork River's cleanup process.
A meeting to get the conversation started is planned 6 to 7:30 p.m. Tuesday at Powell County Community Center, 416 Cottonwood Ave. in Deer Lodge. Pizza and drinks will be provided.
The Anaconda Company intended for the ponds to prevent damage from severe flooding from happening again. Silver Bow Creek flows into the easternmost pond. Contamination from the creek then settles into the bottom of the pond as the water flows from one pond to the next.
The water flowing out of the third pond into the Clark Fork River is essentially the beginning of the river. The ponds cover 2,000 acres.
Griffin said the ponds protect the upper Clark Fork from what comes down Silver Bow Creek.
Now that the lower Silver Bow Creek cleanup is mostly finished, the Berkeley Pit water is being managed, and the Butte Hill is in what appears to be its final stages of discussion, Griffin said many felt it was time to "get the conversation started" on what will happen to the ponds.
Carl Hamming, Powell County planner, said this meeting will give the public an opportunity to ask questions about the ponds. Representatives from the Environmental Protection Agency; the Department of Environmental Quality; Atlantic Richfield Company; Fish, Wildlife and Parks; and the Natural Resource Damage Program will be at the meeting, as will some county officials from Powell County and the Clark Fork Coalition.
Bird expert Gary Swant will talk at the meeting. The ponds are a popular spot for birders.
Griffin said the Clark Fork Coalition, which along with Powell County is hosting the meeting, wanted to get residents from Anaconda and Deer Lodge engaged in the conversation about the ponds' future.
"We wanted to get involvement from locals about what will happen to the ponds in the long term," Griffin said.
Get local news delivered to your inbox!
Subscribe to our Daily Headlines newsletter.