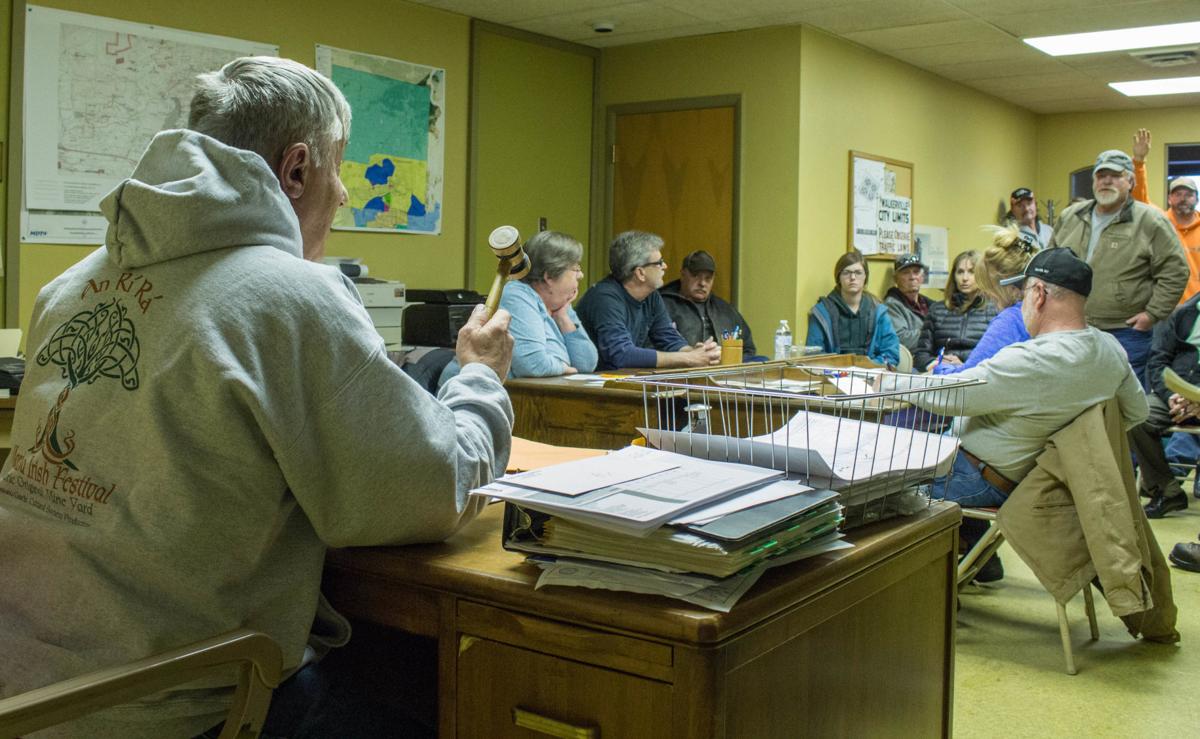 Opponents gave Walkerville officials an earful during two recent Town Council meetings on the issue, but exceptions noted in the proposed law seemed to tamper the uproar.
Walkerville Mayor John Ries says he hasn't gotten one complaint since the last meeting on April 10, when officials said it would still be legal to shoot guns and bows if there were no dwellings within 150 yards. And people could still shoot within that range if they had permission from the nearby homeowner.
"I haven't had anyone call or complain since," Ries said. "That meeting seemed to calm everything down, but they (opponents) will probably be going to the meetings down there (in Butte) and try to get them not to extend it."
It's now up to Butte-Silver Bow commissioners to decide if the county's current no-shooting zone, which covers most of Butte, should be extended to the Walkerville area.
Walkerville officials have now made the extension request twice, saying there are more houses in the area and shooting had become dangerous.
But several Walkerville residents said they didn't know about the proposal the first time it got to Butte's commissioners, so it was pulled back for more discussion.
Several residents have railed against the proposal, saying they had shot guns and bows on their property for years with no troubles or had moved to the area for its open, country lifestyle.
It usually takes several weeks for a proposed ordinance or change to move through procedural hurdles set by Butte-Silver Bow commissioners. The process is likely to begin Wednesday night with the proposal being referred to the council's Judiciary Committee.
There must be a public hearing on the plan at some point, but people can weigh in at any time by contacting commissioners or speaking during public-comment segments of council meetings.
If it does pass, Butte police say they're ready to enforce an extended zone into Walkerville.
"We can't continually patrol up there because it's 5, 6, 7 miles out of town up in that area, but if we get a call from residents saying someone is shooting in an area where it's prohibited, we will respond and attempt to locate a person," said Undersheriff George Skuletich.
The current no-shooting zone includes the old Butte city limits before city-county consolidation in 1977, which covers what's easily recognizable as "urban Butte" plus some areas to the south, southeast and west to Rocker because of more housing there.
Violations of the local ordinance are misdemeanors that carry fines of up to $500 and six months in jail, with cases overseen by Butte City Court.
Few cases get to that point.
"Most of the time when we get a report of someone shooting in the no-shoot zone, by the time we get there they are gone," Skuletich said. "We enforce it if we can catch them, but we try (first) to make sure the person knows that it's a no-shooting zone and educate them about where the boundaries are."
Ries said the proposed extension brought more people to the last two Walkerville's Town Council meetings than he's seen in decades.
The Town Council meets again this Wednesday night, but with the proposal in new hands, Ries said, "I wonder if anyone will show up."