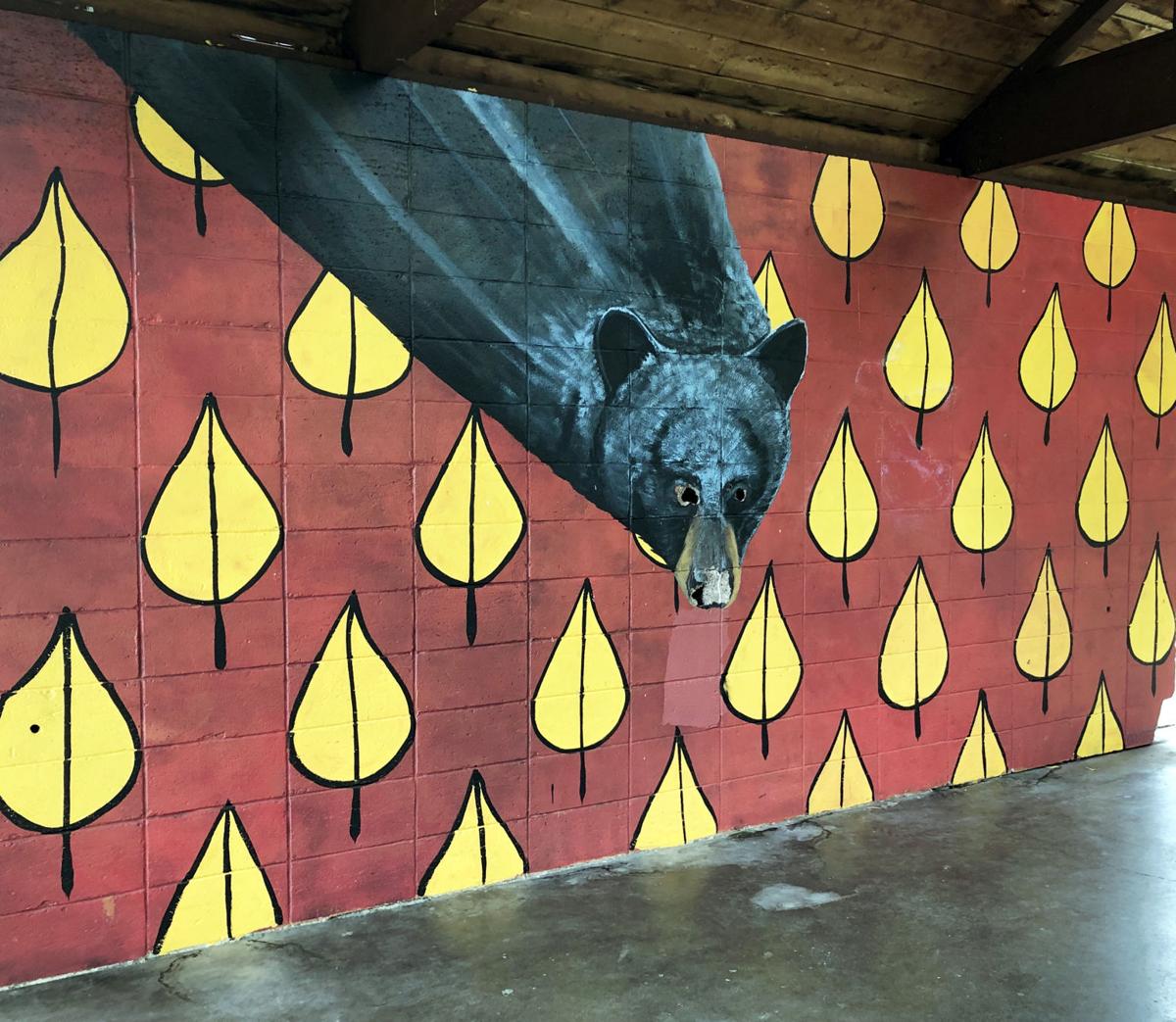 In days gone by sports fans flocked to Clark Park to watch local and semi-pro football and baseball games. Many swayed to the music of their favorite band at the park or stood and listened to dignitaries such as President Warren G. Harding as he spoke to the masses.
Decades later, vandalism has become an ongoing problem at Butte's historic park.
The most recent casualty was a relatively new mural painted on the wall of one of the pavilions.
Installed this past summer, the mural features a bear among autumn leaves and is the work of a Montana artist.
Sometime in the last week, vandals, using some sort of tool, punched out the bear's eyes and nose.
"It's impossible to keep an eye on the park at all times," said J.P. Gallagher, parks and recreation director for Butte-Silver Bow County.
Cameras are now posted near the Splash Pad and restrooms, and according to Gallagher that has helped curb any destruction in that area.
Motion-activated cameras were installed in other areas of the park but they were stolen.
Gallagher said the cameras were placed high up on poles. "We even greased the poles," he said, "but they were still able to shimmy up there and take them."
He believes much of the park damage has been done by teens not yet old enough to drive.
"These kids don't have a lot of adult supervision," Gallagher said, "so they hang out at Clark Park."
Two years ago, the concession stand was broken into and vandals destroyed all the coolers, along with the cash register, shelving and lights. The damage was extreme — between $5,000 and $6,000 — and it never reopened.
Spray-painted graffiti is visible throughout the park as well, none of which can be printed here due to the graphic nature.
"In the past five years the damage done to the park has been between $10,000 and $15,000," said Gallagher.
This year, along with the mural, a couple of picnic tables were rendered useless and lights had to be replaced.
Gallagher noted that poles had been shook until the lights shorted out. "When that happens," he said, "we have to call NorthWestern Energy to get them fixed."
Problems have arisen at Stodden Park as well, with one picnic table left in ruins.
"We lock Stodden up at night," said Gallagher, "but they still find a way to get in."
Clark Park was established before the turn-of-the-last century and bears the name of Copper King W.A. Clark.
In the interim years, ownership was turned over to the Anaconda Company, but by May 1938, was gifted to the city of Butte.
It is now home to some treasured Columbia Gardens equipment, along with picnic areas, five pavilions, a splash pad, an outdoor skating rink, a basketball court, and a sand volleyball pit.
Get local news delivered to your inbox!
Subscribe to our Daily Headlines newsletter.