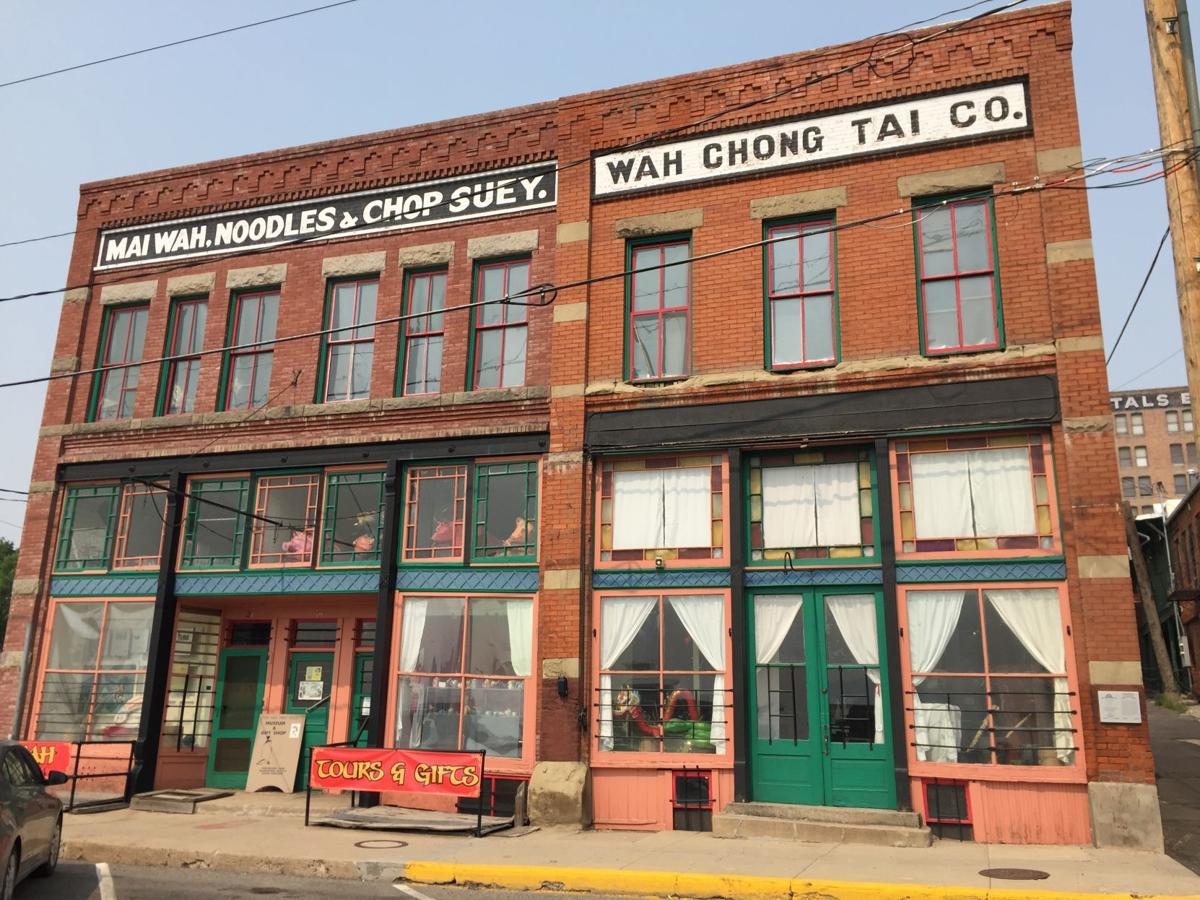 Butte's Uptown tax district is putting more money into renovation of the Wah Chong Tai mercantile building and Mai Wah Noodle Parlor on West Mercury Street, this time to repair crumbling vaulted sidewalks.
The Urban Revitalization Board approved $31,950 for that and three additional grants, including money to help Our Lady of the Rockies replace furnaces in the old St. Mary's Church the group owns on North Main Street.
The grants total more than $57,000 and come from property tax revenue generated in the tax-increment financing district that covers parts of Uptown Butte.
The Mai Wah buildings, which include a museum with a world-class collection of Chinese goods and artifacts, have been undergoing a major restoration with help from grants.
The buildings were awarded a $133,000 grant from the national Partners in Preservation program in October. Money from the program, a collaboration between the National Trust for Historic Preservation and American Express, is being used for bricks-and-mortar restoration, including repairs to the building's window sills and parapets.
The URA board approved a $35,274 grant this past May to cover 25% of costs for a new roof on the combined buildings, including masonry and skylight work. The buildings got another $50,000 from the Superfund Advisory and Redevelopment Trust Authority, some of it used for storefront restoration.
The Wah Chong Tai building, which was erected circa 1891, and the Mai Wah Noodle Parlor, which was built in 1909, were once the heart of Butte's Chinatown. They were built by Butte's Chinn family.
Pat Munday, president of the Mai Wah Society, told URA board members that vaulted sidewalks next to the buildings were in dire need of repair.
"It's sort of collapsing as we speak," he said.
The $31,950 grant will cover 90% of the projected repair work but the project was worth it, said URA Director Karen Byrnes.
"From a tourist standpoint, we draw people to this museum all the time," she said. "It doesn't do any good if you can't get in."
The board gave a $3,815 grant to cover 25% of costs to replace furnaces at St. Mary's Church at 424 N. Main St. Our Lady of the Rockies owns the building and makes pasties inside at times and opens it up during the summer festivals.
In other action, the board:
• Awarded grants totaling $17,137 to Dana and Bart Wackerbarth to offset some costs at a duplex they are restoring as a rental property. The project includes replacement of the roof and replacing sidewalks and gutters.
• Approved a $4,985 grant to offset some restoration costs that Rebecca Cosby and Blue Pine Solutions are incurring to redevelop a house at 912 California Ave. The work includes siding repair, foundation stabilization and addition of an upstairs bathroom.
Get local news delivered to your inbox!
Subscribe to our Daily Headlines newsletter.