Butte's Uptown tax district is contributing to redevelopment of the Wah Chong Tai mercantile building and Mai Wah Noodle Parlor on West Mercury Street, a project that will help protect a world-class collection of Chinese goods and artifacts.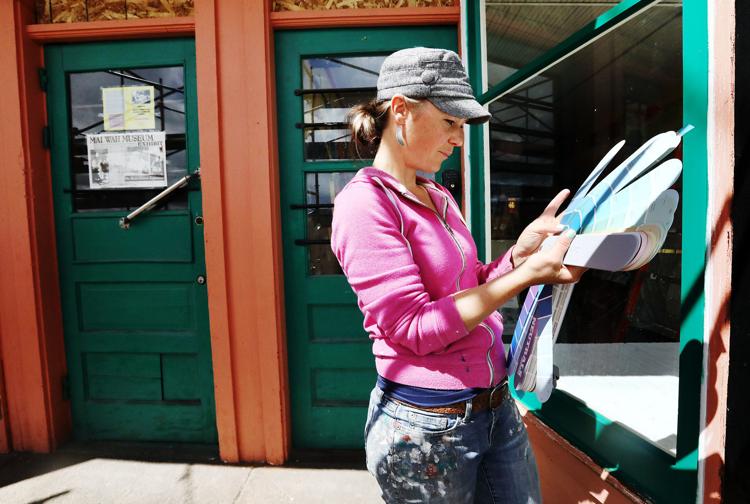 The Urban Revitalization Agency Board approved a $35,274 grant Tuesday that will help pay for a new roof for the conjoined buildings, masonry work and restoration of four skylights. The board oversees Butte's Uptown tax-increment financing district.
Also Tuesday, the board gave a seventh grant this fiscal year to a husband-and-wife team of developers from Denver who are refurbishing the O'Rourke building at the corner of Quartz and Alaska streets in Uptown. The $25,035 grant brings the URA total for the project this fiscal year to nearly $125,000.
About $200,000 of major refurbishing is planned for the Mai Wah buildings and some work has begun, with much of the funding coming from grants.
The buildings were awarded a $133,000 grant from the national Partners in Preservation program in October. Money from the program, a collaboration between the National Trust for Historic Preservation and American Express, is being used for bricks-and-mortar restoration, including repairs to the building's window sills and parapets.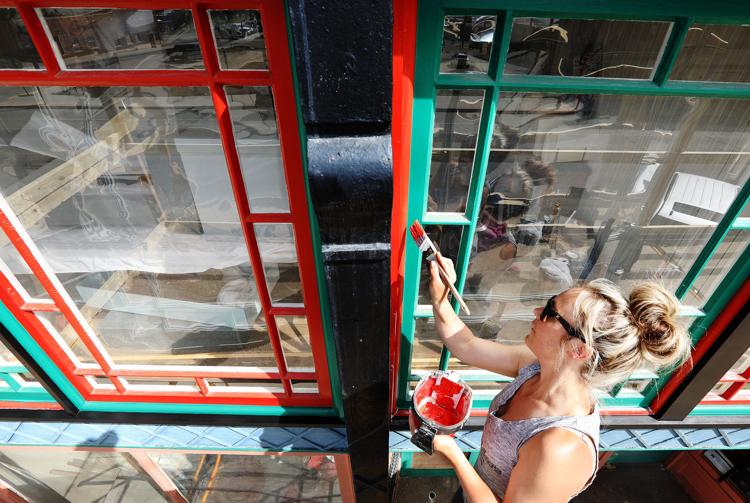 The URA grant will pay 25 percent of eligible project costs, which includes masonry, roof and skylight work. The Mai Wah buildings also have received $50,000 in grants from the Superfund Advisory and Redevelopment Trust Authority, some of it used for storefront restoration, said Pat Munday, president of the Mai Wah Society.
The Wah Chong Tai building, which was erected circa 1891, and the Mai Wah Noodle Parlor, which was built in 1909, were once the heart of Butte's Chinatown. They were built by Butte's Chinn family.
Today, the buildings house original merchandise from the mercantile from around 1942, rare herbal remedies, handcrafted 19th century restaurant dishes and other wares, and historic Chinese clothing, among other things.
"We want to keep these items secure, and we want the world to know about them," Munday told URA board members. "The two conjoined buildings have stood for more than 100 years, but they haven't had a lot done to them."
Munday said the society is extremely frugal with its public and private funds.
"If somebody leaves a light on … they get chastised for that," he said.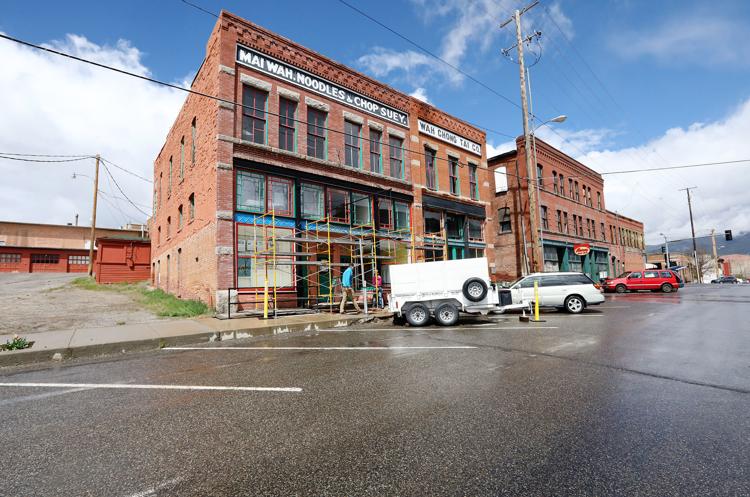 The URA board has given several grants this year to the O'Rourke project being done by Danielle and Jeff Zimmerman, who have built careers on turning defunct residential property in Denver into modern homes.
The couple purchased the O'Rourke, located at 103 W. Quartz St., in late 2017 and are working to convert it into 15 rental apartments.
The Zimmermans had received more than $99,000 in URA grants this fiscal year before the additional $25,035 was awarded Tuesday. It helped cover asbestos removal and electrical and plumbing work, among other things.
But as work on the building has progressed, it became clear that masonry, sewer and plumbing upgrades would entail far more than originally thought, the Zimmermans said.
Board Chairmam Dale Mahugh said older buildings "have a lot of surprises," and URA Director Karen Byrnes said it was still a good investment. The board can give up to $150,000 in grants to a specific project each fiscal year.
In other business, the board:
awarded a $1,750 grant to Brad Trunnell to help re-roof a residence at 657 S. Colorado St.
awarded a $192 grant to Jim Lazlo to help pay for new fabric for an existing awning at 21 N. Main St.
Get local news delivered to your inbox!
Subscribe to our Daily Headlines newsletter.