Due to the weekend's St. Urho's and St. Patrick's Day celebrations, certain Uptown streets will be closed from 3 p.m. Saturday, March 16, to 8 a.m. Monday, March 18.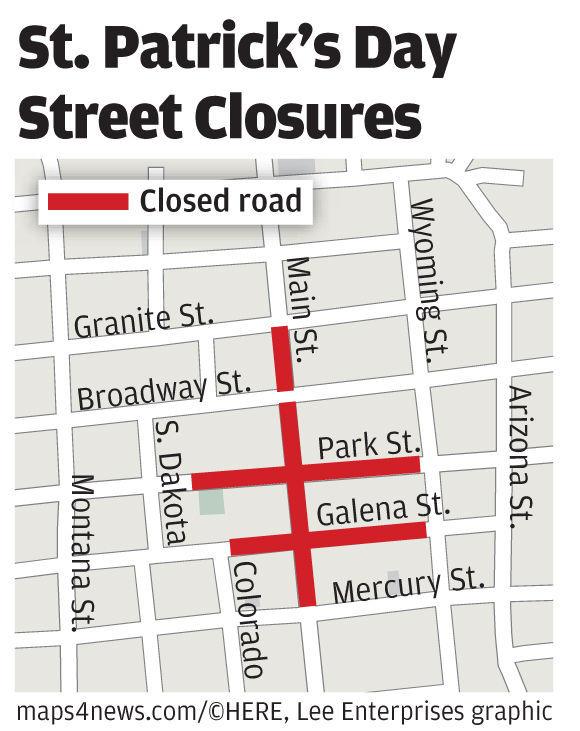 Main Street will be closed from Granite Street to Broadway Street and from Broadway to Galena Street throughout this period. Park Street will be closed east of the entrance of the parking garage to Wyoming Street. Emergency vehicles will have access into the closed areas.
During these closures, Granite, Broadway and Galena will remain open to traffic.
Barricades will be placed at 1 p.m. Vehicles parked in the no-access area will receive a note asking to remove their vehicle by 5 p.m. Saturday.
All public parking lots, including the parking garage on Park Street, will be open, except for the parking lot at Main and Broadway, which will be closed.