Two groups of philanthropists seeking to improve the lives of people with cancer say their most recent efforts have been successful.
The owners of Uptown eatery La Casa Toscana, Dr. William and Sonia Zachow, along with restaurant employee and Sonia Zachow's brother Eddie Lewelling, announced in April they were looking for couples touched by cancer to be considered for an expenses-paid weekend getaway in Butte.
The getaway includes two nights at the Hotel Finlen, a four-course dinner at La Casa Toscana, breakfast at the M&M and Park and Main cafes, and lunch at OMG Mongolian Grill and Metals Sports Bar and Grill.
Mia Miller, 29, was diagnosed with advanced, high-grade pancreatic neuroendocrine carcinoma in 2016 "exactly two weeks after I married my best friend," she wrote in a personal narrative.
Miller describes how at the time of her diagnosis she was experiencing pain in her abdomen, which she initially thought was due to acid reflux. However, the newlyweds would soon learn that the pain wasn't due to acid reflux but a ping-pong-ball-sized tumor on Miller's pancreas that had spread to her liver and lymph nodes.
Over the years Miller has undergone several treatments to keep her cancer from spreading.
"I am currently doing a targeted radiation therapy that seems to be the most promising," Miller wrote in her narrative. "Despite the ongoing fight, I will probably never be cancer free. The goal is to keep the cancer from spreading, and trying to live as normal a life as possible, for as long as possible. I'm almost 3 years in, and not giving up!"
Miller said Wednesday that she felt deeply touched.
"I am so honored that I was even nominated," said Miller. "This community has proven time and time again that they want to take care of their own."
Miller went on to say that she and her husband's weekends are often planned around doctors' visits, so it will be nice to get away and spend some time together.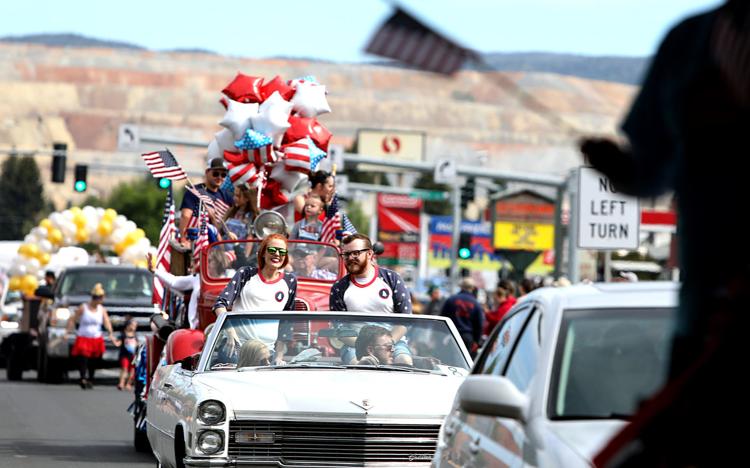 "I think a lot of people in this town are going through the same thing, and (the Zachows) saw that and wanted to give someone something we just don't get enough of," she continued. "I really just want to thank them from the bottom of my heart."
Zachow said she received far more donations from Butte businesses and individuals than she expected, ranging from donated spa treatments and gift baskets to monetary donations. She and Dr. Zachow plan to donate the extra donations to the cancer unit of St. James Healthcare.
Zachow described Miller as "inspiring" and said the 29-years-old's story proves one doesn't have to be defined by his or her cancer diagnosis.
You have free articles remaining.
You're out of free articles
Sign in or create a FREE account to keep reading.
"It's about their strength to move forward," she said.
In a related story, local nurse anesthetist and mountaineer Brent Cowley has successfully climbed to the top of North America in the names of people touched by cancer.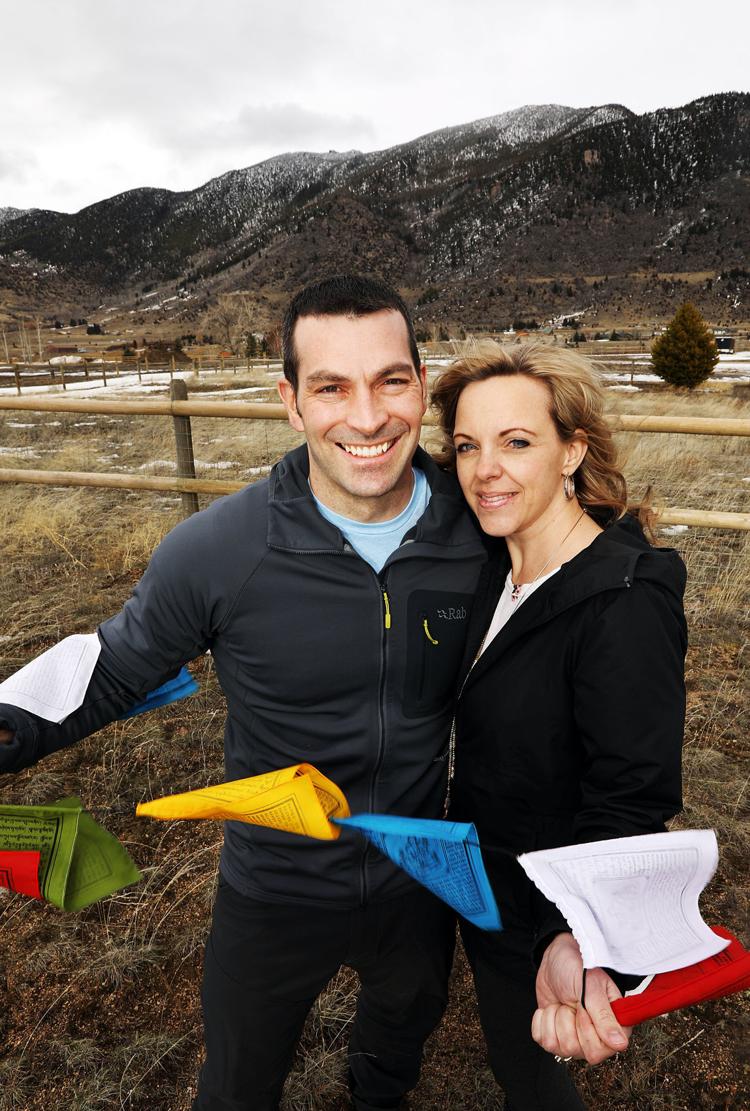 Among other activities associated with the nonprofit, Cowley takes Tibetan prayer flags dedicated to cancer patients and cancer survivors to the summits of some of the highest peaks in the world and brings them back as keepsakes for families and individuals. Often scribed on the flags are the names of those touched by cancer, along with personal messages and prayers of hope.
Cowley said Tuesday that he successfully completed a climb atop Alaska's Mount Denali during a journey that lasted from May to June. He carried around 100 prayer flags with him, about a quarter of which were dedicated by people from Butte.
Cowley climbed with around 10 other mountaineers, who at times faced bone-chilling temperatures and heavy winds as they made their way up the 20,310 peak.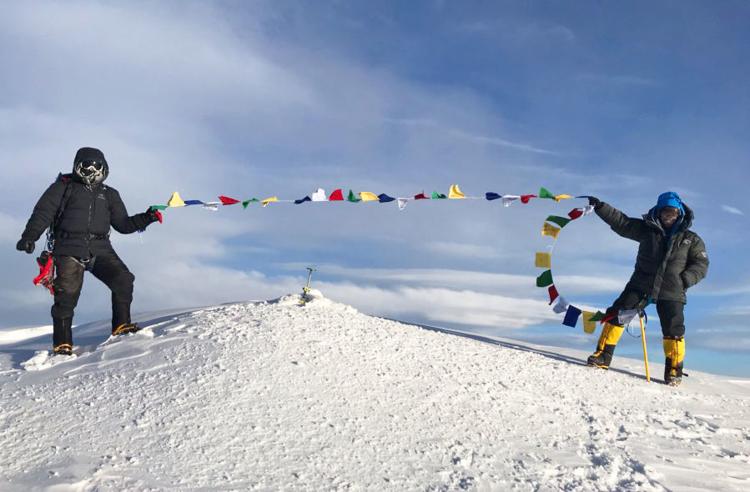 There were several times during the trip the group was pinned down due to adverse weather conditions, the longest stretch lasting four days. But Cowley said thoughts of the prayer flags gave him extra endurance.
"(They) really helped me focus and kind of hone in my mental game," said Cowley.
Because of the flags, Denali symbolizes something more than individual effort for Cowley, who said he was touched by the stories people shared with him and by the visual representation of those whose lives have been touched by cancer.
"It will always have a special place in my heart," he said.
Cowley plans to take on Mount Everest in 2020. There too he'll be carrying prayer flags, and he said anyone who wishes to dedicate a flag can do so at no cost. There's no donation required, he said, and even those facing hardship who don't have a cancer story can dedicate a flag.
Those wishing to dedicate a flag during Cowley's Everest trip can contact the mountaineer at cbcowley21@gmail.com or by calling 435-383-3217.