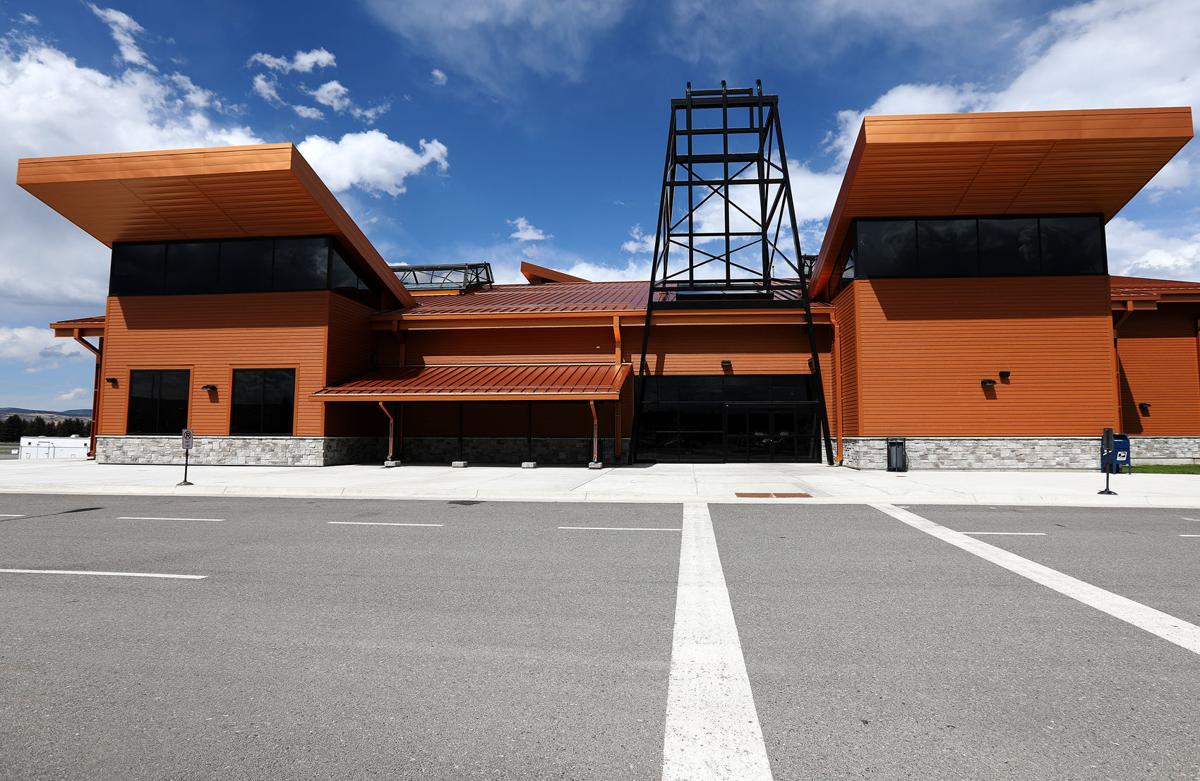 United Airlines would provide flights from Butte to Denver during the summer if it gets a two-year commitment of revenue guarantees, which means at least twice the amount of cash that Butte could pony up now, a local airport official says.
The community was successful in raising nearly $200,000 to match $200,000 from Butte's Tourism Business Improvement District, or TIBID, making it possible to offer a sizable revenue guarantee for one year.
Airlines typically do revenue guarantees one year at a time, so local officials planned for providing money for a first year before focusing on a second. They have been courting United to offer the Denver flight.
But airlines are constantly reassessing boarding numbers, fuel prices and other market factors and United wants two years of guaranteed money that it would only collect if enough seats are not sold on the flights, JR Hansen, a member of Butte's Airport Authority Board, said Monday.
The cost of the guarantee might go up too, he said. The $400,000 goal was based on a previous, now outdated estimate that SkyWest gave for providing a Denver flight, and United says it might not be enough, Hansen said.
The federal government announced last month it will continue to subsidize SkyWest Airlines' twice-a-day flights between Butte and Salt Lake City. United also sought the federal subsidy but would have provided flights from Butte to Denver.
The TBID board had planned to meet Monday to discuss the possibility of committing money for a second year of revenue guarantees to United, and many others in the community were expecting to attend. But the meeting had to be called off because it wasn't posted publicly at least 48 hours in advance as required by law. It was rescheduled for 3 p.m. Thursday, Jan. 16, at the Chamber of Commerce, 1000 George St.
United relayed some of their parameters for a Denver flight by email over the weekend, Hansen said, and there are other things to consider now, too.
United is recommending that any air service from Butte to Denver start in the summer of 2021, not this year, and then be offered again in 2022, Hansen said. The airline wants at least nine months of prep time to market the new flights and sell tickets, he said.
The landscape also changed last week when Boeing announced that its 737 MAX aircraft would not return to service this summer. Authorities around the world grounded the MAX series after two of the planes crashed in October 2018 and in March 2019, killing 346 people.
The MAX was going to be a big part of United's fleet, Hansen said, and its unavailability means an overall shortage of aircraft and changed plans for later this year.
United also says flights during winter months, something Butte officials also wanted, are not financially feasible because air travel drops off significantly in Butte after the Christmas holidays, Hansen said. Travel to Bozeman goes up in January and February, in part because of nearby ski resorts, but not here.
The bottom line for Butte is it must come up with $400,000, and probably more, for a second year of revenue guarantee if it wants a seasonal Denver flight through United.
Hansen said he does not see that as a setback but a plus. A two-year deal would provide more certainty to the airline and to Butte, he said, and now the community knows for sure that it must raise enough money for two years.
Based on United's current parameters for a Denver flight, the TBID board was to meet Monday afternoon to discuss the issue of committing more money and possibly getting some of it by raising a $1 per night hotel tax to $2 per night.
That's something many in Butte, including airport officials, commissioners and county Chief Executive Dave Palmer, have been recommending strongly for three years. TBID board members, all hoteliers, have been reluctant to increase the tax, suggesting it could hurt business and leave the local hotel industry as the primary subsidizers of the flights.
Palmer, Hansen and officials with the Butte Local Development Corp. and Butte-Silver Bow Chamber of Commerce, who spearheaded the fundraising campaign to match the current TBID contribution, had planned to attend the Monday TBID meeting.
When the board meets, Hansen said he and others would recommend to the board then that it increase the bed tax and pledge some of the money to a minimum guarantee.
The way the minimum guarantee works is that if United agrees to start service, and enough seats are sold on the flight, the guarantee would not come into play and then could be used to try to attract yet another flight.
Hansen said last month that "if United's analysis and that of our own consultant are right, the Denver flight is going to be a home run, and we can use that minimum revenue guarantee money for the next flight."
Hansen said United is definitely interested in establishing a seasonal flight to Denver, and that would be great for Butte because it would mean more connections to more cities and could bring more travelers here.
But as time goes by, market forces change, he said.
"I don't want people thinking United was moving the goal post," he said. "They are not moving the goal post. They are taking the current economic environment and making an assessment about financial risks."
Get local news delivered to your inbox!
Subscribe to our Daily Headlines newsletter.