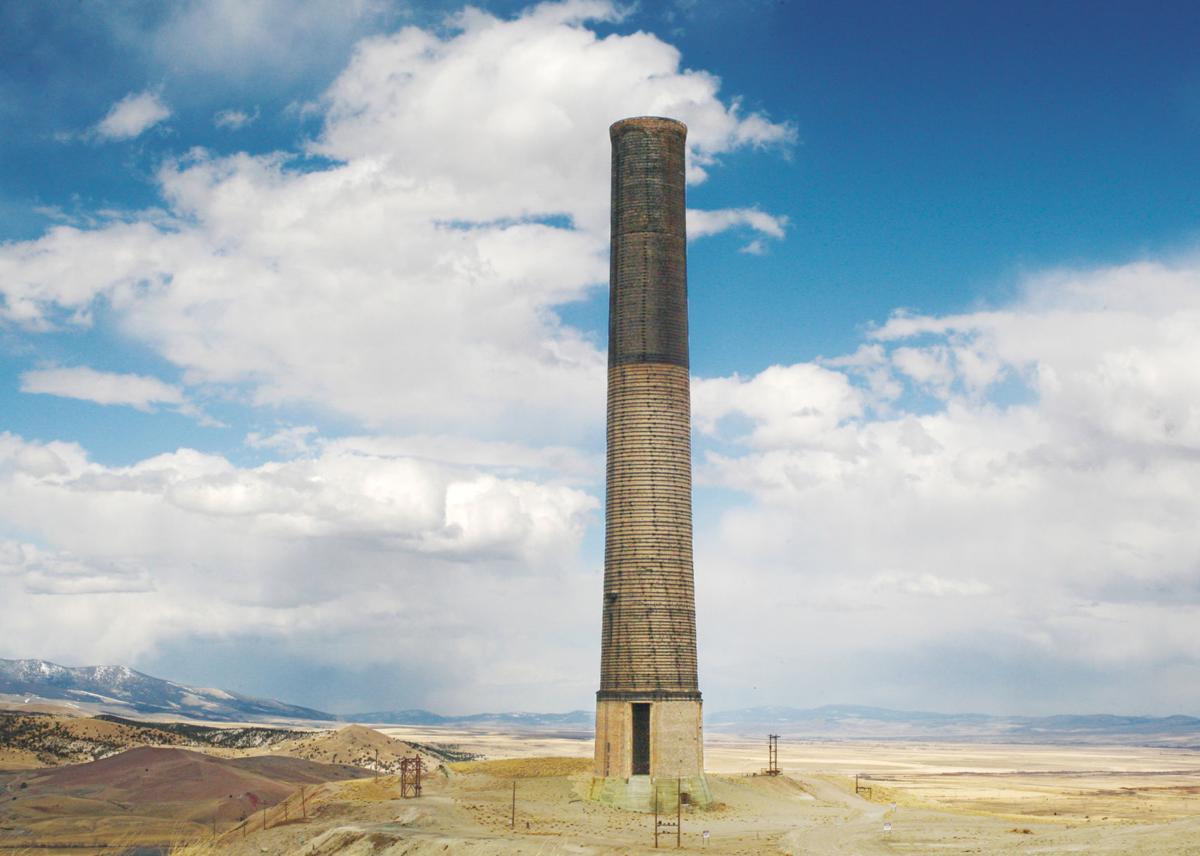 After 12 years of bitter court fighting, the residents of Opportunity suing Atlantic Richfield over what they consider the inadequate cleanup of smelter pollution on their property were dealt a blow Monday by the U.S. Supreme Court — but may have lived to fight another day.
The court rejected the homeowners' bid to further decontaminate their own property without the permission of the Environmental Protection Agency.
The homes are near the long-closed Washoe smelter, now owned by Atlantic Richfield, which for more than 80 years smelted copper ore from Butte, in the process spreading pollutants including lead and arsenic over hundreds of square miles.
The homeowners, dissatisfied with the EPA-ordered cleanup, want Atlantic Richfield to pay for removal of much more arsenic-tainted soil from their properties. In 2017, the Montana Supreme Court ruled that the case could be heard in state courts.
But Chief Justice John Roberts wrote for the high court that federal environmental law requires the homeowners to seek EPA approval for additional cleanup. "That approval process, if pursued, could ameliorate any conflict between the landowners' restoration plan and EPA's Superfund cleanup, just as Congress envisioned," Roberts wrote.
"Under the landowners' interpretation, property owners would be free to dig up arsenic-infected soil and build trenches to redirect lead-contaminated groundwater without even notifying EPA," he wrote. "We doubt Congress provided such a fragile remedy to such a serious problem."
Justice Neil Gorsuch, writing a dissent on behalf of himself and Justice Clarence Thomas, passionately disagreed, saying that the majority's interpretation transforms CERCLA, the federal pollution-cleanup law "from a law that supplements state environmental restoration efforts into one that prohibits them. Along the way, it strips away ancient common law rights from innocent landowners and forces them to suffer toxic waste in their back yards, playgrounds and farms. Respectfully, that is not what the law was written to do; that is what it was written to prevent."
The decision, however, does uphold the Montana Supreme Court's overall jurisdiction in the matter, rejecting Atlantic Richfield's claim of federal jurisdiction. But it is not immediately clear, given the other part of the ruling, how much recourse that might leave the plaintiffs.
It does appear that the ruling leaves the Anaconda plaintiffs the right to seek damages from Atlantic Richfield under Montana law.
"We are pleased that the Court rejected Atlantic Richfield's attempt to have our restoration damages remedy dismissed," said Joe Palmore, appellate and Supreme Court co-chair and managing partner at Morrison & Foerster in Washington, D.C., who argued the case at the Supreme Court. "We look forward to working with the EPA toward a cleanup that will protect the environment and safeguard the health and property of the residents of Opportunity."
Messages have been left with other attorneys for the plaintiffs and for the EPA and Atlantic Richfield.
This story will be updated.
Get local news delivered to your inbox!
Subscribe to our Daily Headlines newsletter.