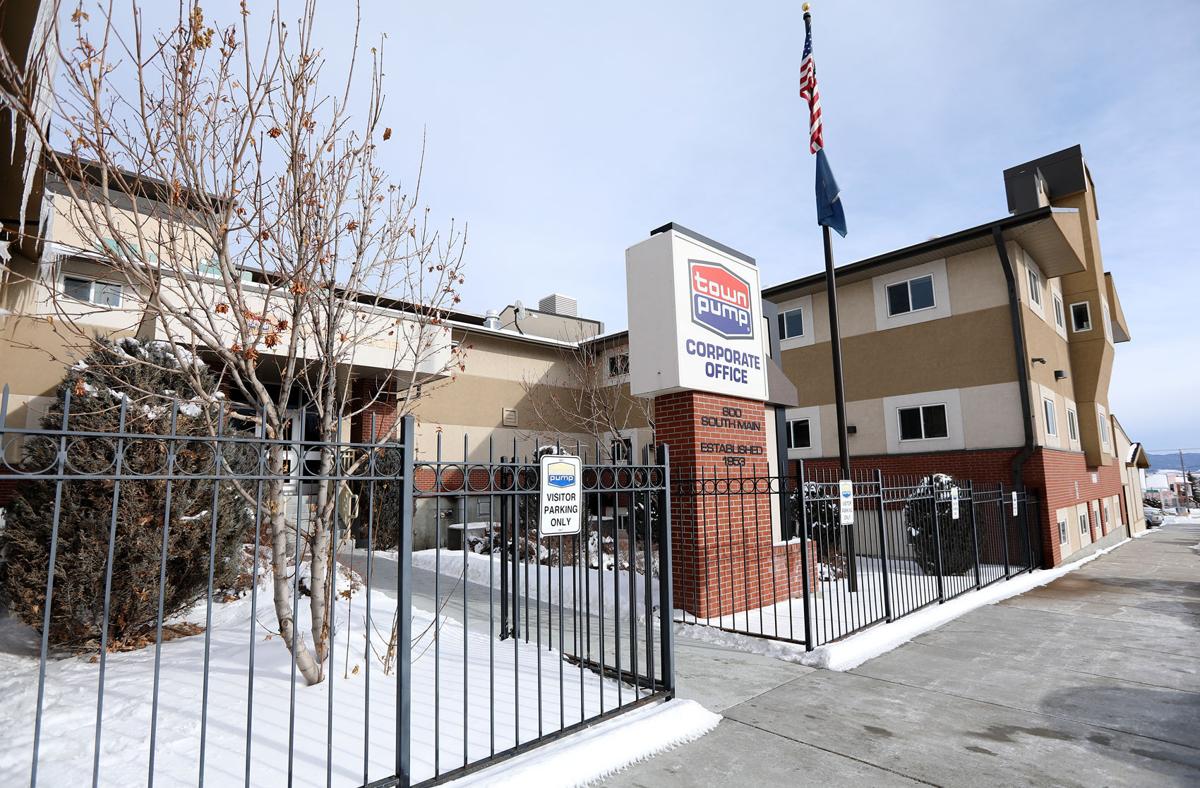 The Town Pump Charitable Foundation is donating $1 million to its food bank partners across the state to help them feed a growing number of out-of-work Montanans who are losing their jobs during the ongoing coronavirus pandemic.
The money will be sent directly to 100 food banks, food pantries and shelters in 83 Montana communities. These grants do not require any community matching funds, according to a news release on Wednesday,
Demand for food assistance is rising at an extraordinary rate, as the pandemic has put additional financial strains on families who were already vulnerable and needing food assistance
"This is Montanans helping Montanans," Foundation Director Bill McGladdery said in a statement. "Town Pump recognizes the urgency to help out our neighbors now as food insecurity grows in this unprecedented emergency."
Food bank representatives said the monetary donations allow for needed versatility, allowing them to purchase what food they need, according to the release.
Kathy Griffith, director of the Butte Emergency Food Bank, said her staff has seen an increase of 25 percent than normal. 
"We've had over 127 households that have just walked over the past week," she said. "We're just going to keep giving out food until we run out."
She said cash donations allow the food bank to order items before they run out.
"For right now, we're OK, in terms of supply," Griffith said. "We've been lucky enough to have so many people contribute items. But we're only about a month into this, and there's been an increase in people needing to utilize the food bank."
The Beaverhead Community Food Bank has also seen an increase in clients over the last few weeks. 
Dawn Brown, secretary and treasurer of the Beaverhead food bank in Dillon, said her crew of volunteers has seen a 23 percent increase since the shutdown of local businesses due to the coronavrius pandemic. 
"We're seeing more families and single adults coming in more than ever before," she said. 
On average, the Beaverhead food bank sees about 65 to 70 households each week, Brown said, but over the last three weeks the numbers have increased to 80 to 85. 
She said monetary donations are useful because the food bank often needs to buy milk, sliced loaf bread and fresh produce from Safeway and local grocery stores.
"We are very fortunate that a lot of ranchers or hunters have donated a lot of meat. We have freezers full of deer and elk," Brown said. She added that the food bank typically buys canned and dried foods from the Montana Food Bank Network
She said while the food bank is still well stocked, she's not sure what the situation will be about a month from now, given that the governor recently extended closures until April 24th.
"We're expecting an increase of people coming in next week, since it's taking awhile for people to receive benefits," Brown said. 
Meanwhile, the Montana Food Bank Network is also receiving money from the Town Pump Foundation. The network's purchasing power equals about $5 in food for each $1 spent by a food bank, extending the impact of the grants, according to the news release.
The emergency grants will not affect the Foundation's annual "Be A Friend In Deed, Help Those In Need" fundraising campaign for food banks in the fall, according to the news release.