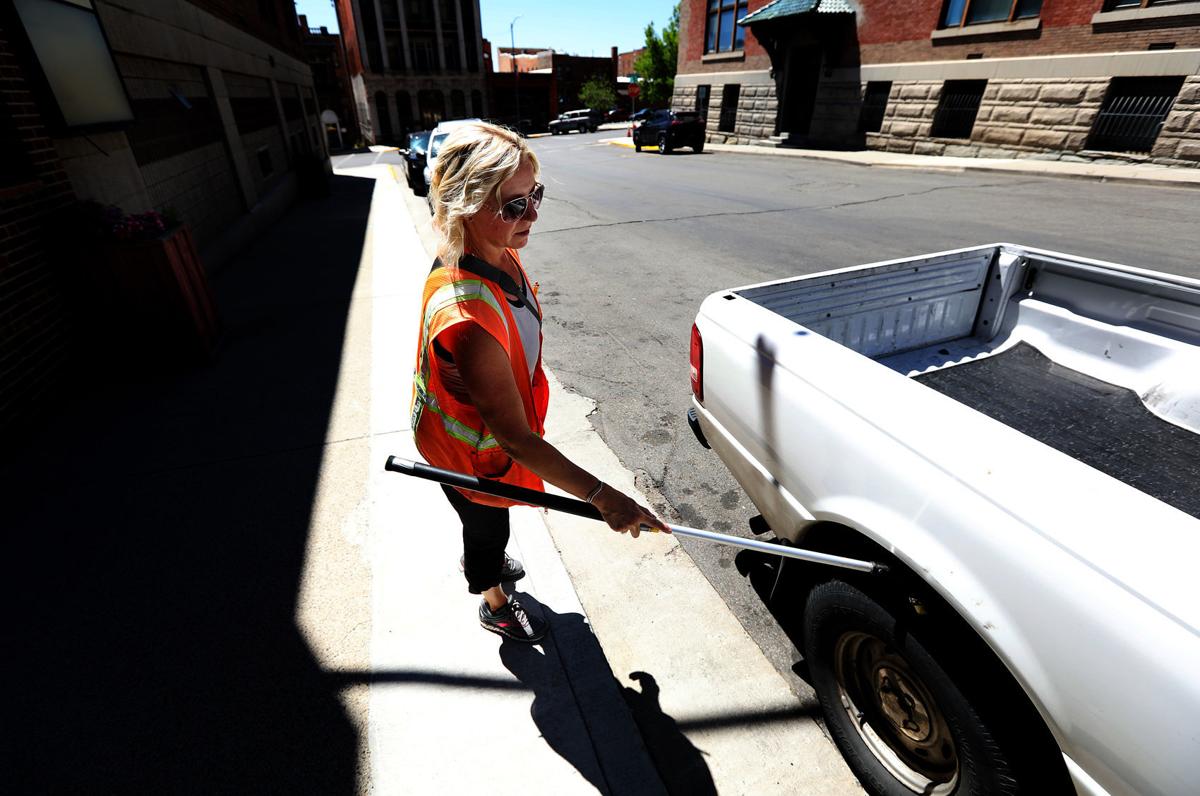 Higher parking fines take effect in Butte on Tuesday — most doubling from current rates — and there is no grace period.
"When we presented to Council that we were going to increase the fines, that was in the beginning of September and so I do think we have given them (the public) plenty of notice to say that this was coming and we said Oct. 1 it would take effect," Karen Byrnes, who oversees parking for Butte-Silver Bow, said Monday.
"They are taking effect tomorrow," she said. "When you get a parking ticket, you will see the new fine on it."
The board that oversees parking regulations in Butte approved the higher fines in late July and didn't need a separate OK by commissioners. But Byrnes wanted to detail the fines before council, which she did, and give the public ample notice.
Officials hope the higher fines will get more people to follow regulations and bring in additional revenue to reduce budget deficits that have dogged the parking department for years.
Parking fines will double for almost all offenses, including overtime parking in spaces Uptown that are free for the first two hours. The cost goes from $10 to $20. More than 2,000 tickets were issued for that offense in the past year, by far the most for any single infraction.
Fines for some other common offenses, including parking without a lot permit or having an expired meter on what few are left in Butte, jump from $10 to $20. Fines for numerous infractions such as expired plates or parking in safety zones or alleys will go from $25 to $50.
The fine for trailers parked illegally for more than 48 hours, which officials consider very dangerous because they can block a motorist's view of children, will increase from $50 to $150 for a first offense. A second offense will now carry a $250 fine.
Byrnes said she didn't expect much push-back.
"We really haven't heard too much from folks," she said. "If you are following the rules it's not going to affect you."
There has been renewed talk of charging for on-street parking again in Uptown Butte.
Unlike Butte, parking enforcement operations in some Montana cities such as Helena and Missoula don't run annual deficits, county officials say. But they get big shares of their revenues by charging for street parking and little from tickets and fines.
Commissioner John Morgan, chairman of the council, said recently that the county should consider kiosks in a few places Uptown to collect on-street payments and if they work out, consider more in stages.
Byrnes said the parking board discussed that at its last meeting.
"We are going to reach out to some of our counterparts in other communities to see how they did it and who implanted it for them so we're not re-inventing the wheel," she said. "We will be having further discussions about that."