A small group of local mountain biking enthusiasts is working to form Butte and Anaconda's first youth mountain biking team, the Copper Sprockets.
And earlier this week, they brought parents and potential teen participants together in the East Middle School auditorium to watch a YouTube video that aimed to inspire them.
The video introduced the small audience to the largest National Interscholastic Cycling Association-recognized youth mountain biking team in the country. With more than 1,000 athletes, the mountain biking team from Utah's Corner Canyon High School is larger than the school's football, soccer, and lacrosse teams combined, according to the video.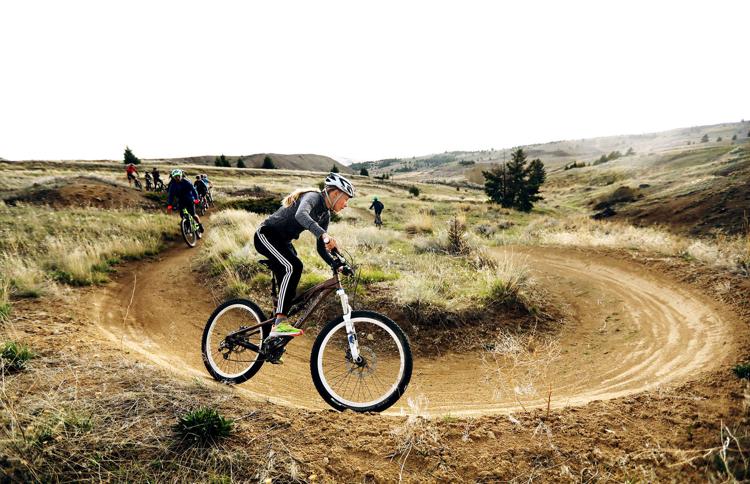 "It's really indescribable, the feeling of being on the bike," a narrator says over footage of ant-sized bicyclists pedaling across the vast Utah landscape. "I've seen people change from mountain biking." 
After the video played during the Sprockets' first informational meeting, a few of the team's eight coaches talked about what to expect for the inaugural season, emphasizing that the main goals of the Copper Sprockets are to get more kids in middle and high school on bikes and to show them a different way to compete and have fun.
"Mountain biking makes me the happiest I can be," said Jamie Ritter, a Copper Sprockets coach and the coordinator of Butte GRiT, which stands for Girls Riding Together. "After a couple of minutes on the bike, nothing else matters and things become clearer. I want to share that with kids."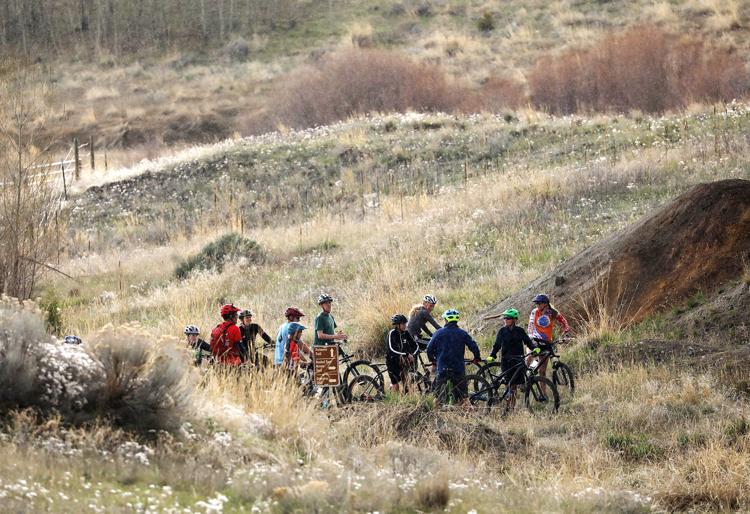 Ritter has always loved cycling, she said, but her passion for mountain biking didn't take off until about three years ago, when she purchased her own used mountain bike.
"I'm really passionate about offering this outlet, because I grew up wanting something like this," Ritter said before the recent parent meeting.
Now Butte and Anaconda kids interested in trying the sport will have a golden opportunity to do so.
The Copper Sprockets' pre-season is already underway, and it will continue through late June with Tuesday evening practices at the Whiskey Gulch Mountain Bike Skills park behind Montana Tech. 
The regular mountain bike season will start in July and end on October 19. There will be four optional races across the state.
Ritter stressed that anyone of any ability is encouraged to join the team and that riders can choose which competitions they want to participate in. The cost to register for every race this season and to be a part of the local, state, and national youth mountain biking organizations is roughly $300, but some scholarship assistance is available for families that need help footing those fees.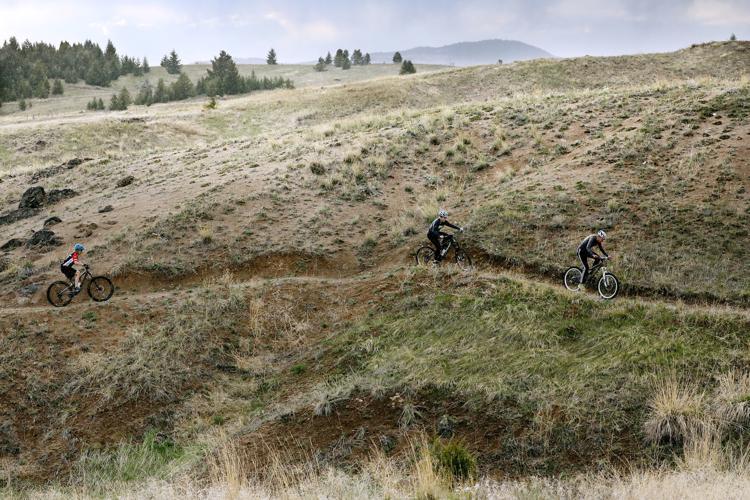 This season isn't just the first for the Copper Sprockets — it also marks the start of the Montana Interscholastic Cycling League, an eight-team National Interscholastic Cycling affiliate headed by professional mountain biker and former Olympian Sam Schultz of Missoula.
The National Interscholastic Cycling Association, or NICA, has 27 state affiliate leagues across the country.
According to Schultz, the process of forming the Montana's emergent NICA league started two years ago and officially kicked off in April after its first leadership summit in Missoula.
"NICA is a youth development organization, and bikes are a great tool to get kids outside, to have fun, and to be fit," Schultz said. "It's a lifelong sport."
Although the 2019 Montana youth mountain biking season will feature community-based teams from across the state competing in four races, Schultz said the league will eventually evolve into a five-race series with teams from individual Montana schools.
The league aims to be as inclusive as possible, and Schultz encouraged any teen or parent interested in participating to give it a try.
"We're looking for more kids to compete and for more adults to volunteer as coaches," Schultz said. "We train all of our athletes and coaches, so lack of experience shouldn't deter anyone from getting involved."
When asked how mountain biking has shaped Schultz's life, he said it gave him structure and a passion to continually pursue.
"Geez, mountain biking connected me to the most amazing community within the state," Schultz said. "People who ride bikes are fun to be around and are super supportive."
At the most recent Copper Sprockets pre-season practice, that supportive spirit was evident. About 12 local teen bikers were split into beginner, intermediate, and advanced riding groups, and several coaches taught them a variety of bike handling and technical skills on the narrow dirt paths of Butte's Whiskey Gulch mountain bike park.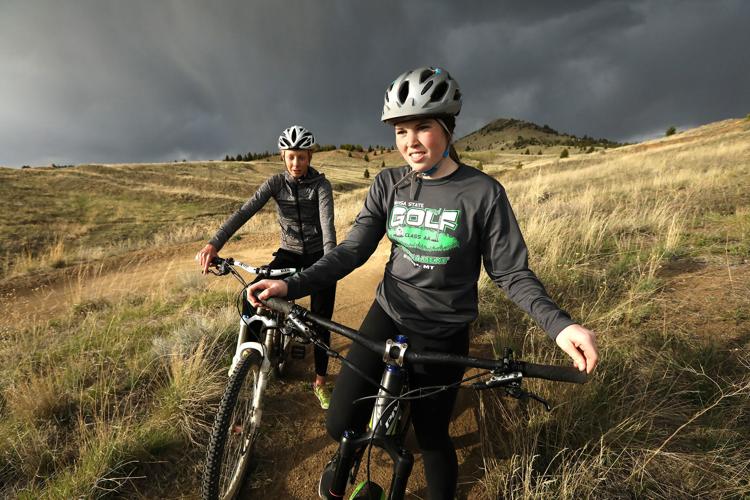 Two of those bikers were Grace Luoma, 17, and Hanna Kluck, 12. Both teens said this was their second pre-season practice and that they'd both had a little mountain biking experience before they joined the Copper Sprockets.
So far, Luoma and Kluck said they've enjoyed learning the different riding techniques and how to compete as individuals in a team environment.
"I've never been in a race before," Luoma said. "I'm excited to learn more mountain biking techniques and to maybe compete in the Butte 25 or something someday."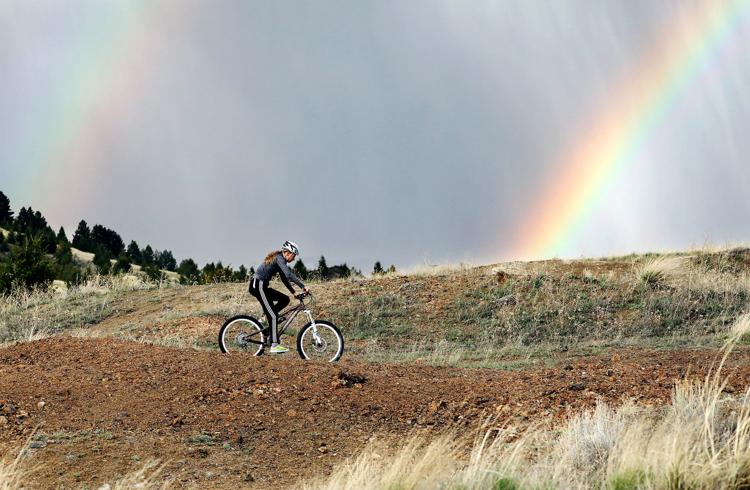 Kluck encouraged anyone interested in mountain biking to give it a try.
"Not all team sports and school sports interest people, so this is an alternative to try," Kluck said.
Get local news delivered to your inbox!
Subscribe to our Daily Headlines newsletter.