Things to do around Butte: Chinese New Year parade, art display
Chinese New Year parade Feb. 9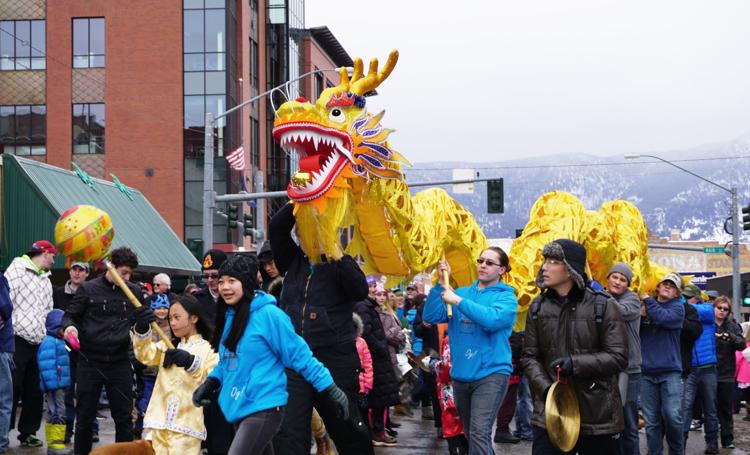 The Mai Wah Society will once again host Butte America's annual Chinese New Year Parade, which has been described as the shortest, loudest and (sometimes) coldest parade in Montana. Celebrating the Year of the Pig, the parade will kick off at 3 p.m. Saturday, Feb. 9, at the Butte-Silver Bow Courthouse, 155 W. Granite St.
Following opening remarks, the parade will head east on Granite Street with the dragon stopping along the route to bless business sponsors. Those in attendance are encouraged to follow the dragon and become part of the procession.
Butte High teacher Chris Fisk and the Butte High History Club will serve as dragon dancers again this year.
Following the parade, a reception with refreshments provided by the Butte-Silver Bow Developmental Disability Services will be held at the Mai Wah Museum, 17 W. Mercury St. The Hungry Squirrel Food Truck will also be onsite from 4 to 7 p.m.
Religious forum Feb. 12 at Tech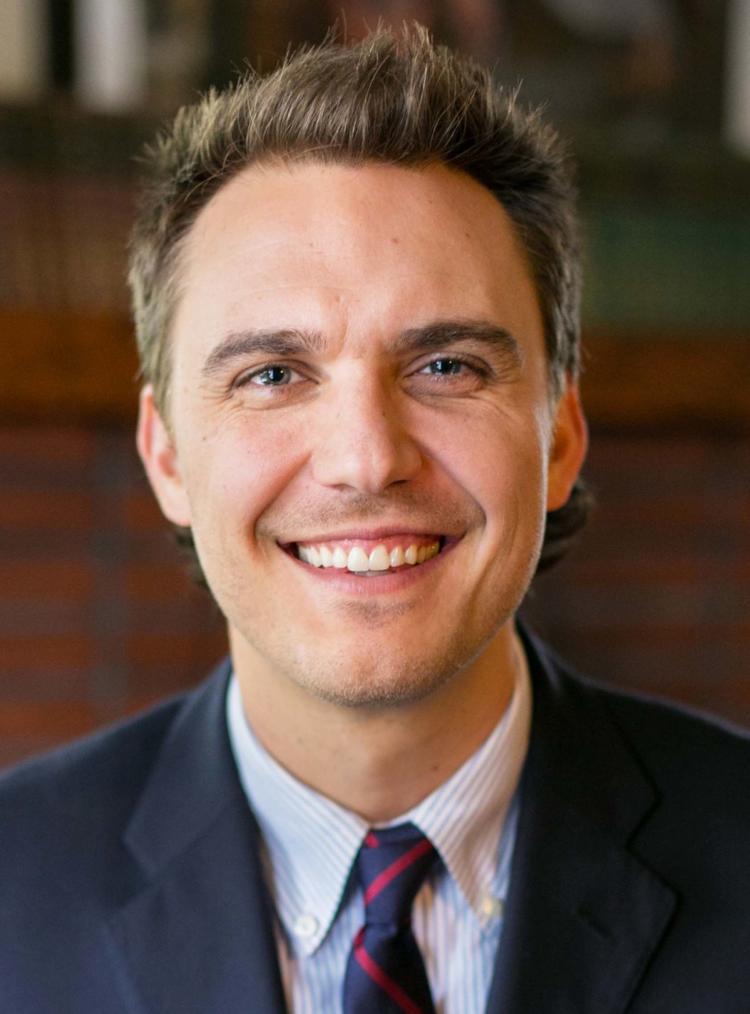 Dr. Joseph Clair, an associate professor of theology at George Fox University in Newberg, Oregon, will be the guest speaker at the next Veritas Forum Tuesday, Feb. 12, in the Montana Tech auditorium.
The event, titled "Engineering the Good Life: Do We Need God to have Meaningful Lives?" is sponsored by Montana Tech Catholic Campus Ministry, and will be addressed to a college-age audience and the general public.
The evening begins at 7 p.m., when Clair will give a presentation on the "Meaning of Life." Montana Tech associate professor, Dr. Glen Southergill will then engage Clair in a challenging conversation
A reception will immediately follow.
Rialto Theatre hosts Motown concert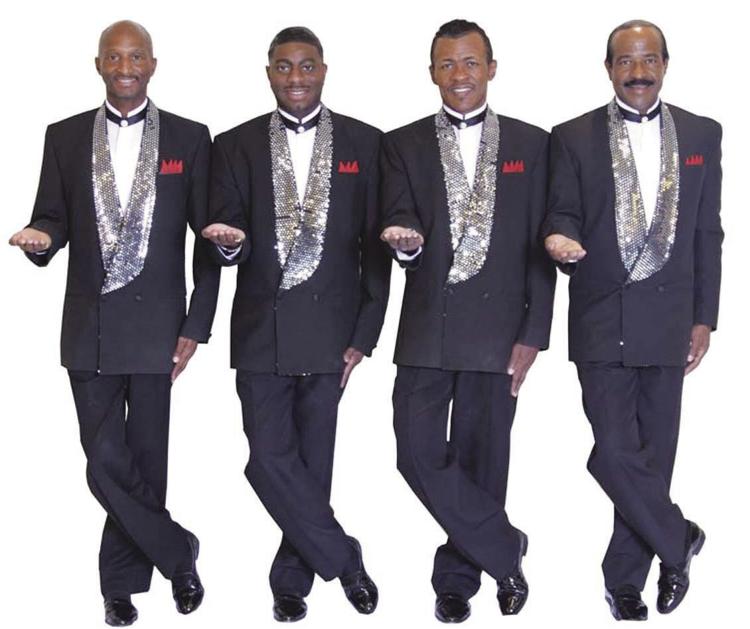 DEER LODGE — The award-winning Motown/R&B vocal group Spectrum will appear in concert at 7 p.m. Wednesday, Feb. 13, in the historic Rialto Community Theatre in Deer Lodge. The concert is part of the 2018-19 "Live! At the Rialto" concert series.
Spectrum has been touring since 1995 in venues from Las Vegas to Europe and on Royal Caribbean, Princess and Norwegian cruises. Credits also include performances with over 50 symphony orchestras throughout North America.
Their music with stirring renditions of the best cover tunes has earned them "Best of Las Vegas" awards in 2005 and 2006, and they were selected to receive the Las Vegas Entertainment Consumer's Living Legends Award for Excellence in Entertainment.
The group covers music from the Platters to the Temptations to Boyz 2 Men. They have opened concerts for artists as varied as Tony Bennett, the Temptations, Little Richard, the late Marty Robbins and Doc Severinsen.
Members are Darryl Grant of Oakland, California, Chicago-born musician Pierre Jovan, first tenor David Prescott from Rochester, New York, and singer, actor, and group founder Cushney Roberts from East Orange, New Jersey.
Gallery features Big Sky Scribes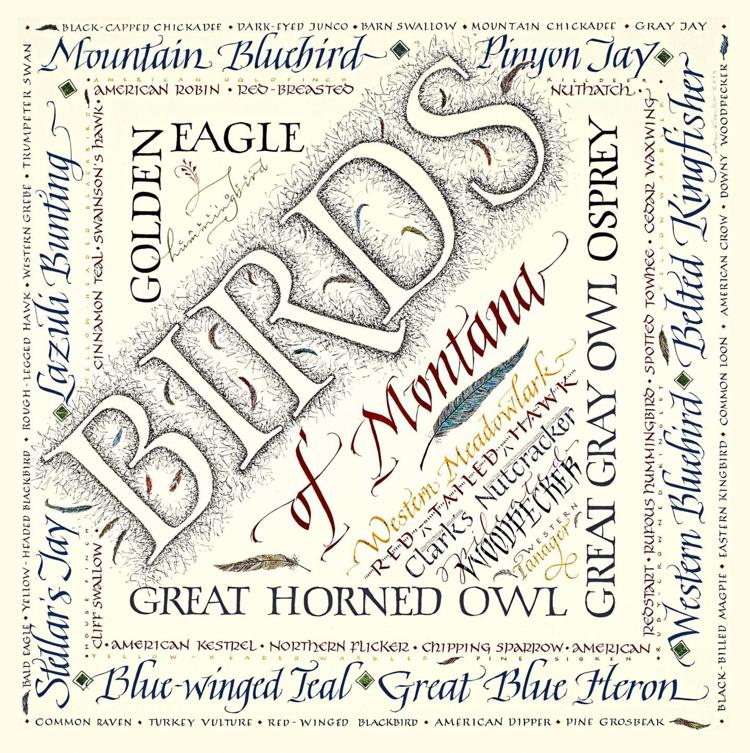 The Main Stope Gallery will display works by members of Big Sky Scribes during the month of February.
The Scribes are a statewide guild of lettering artists. Calligraphic work from artists in Helena, Bozeman, Missoula and Butte will be on display.
An opening reception will be held from 5 to 8 p.m. Friday, Feb. 1, at the gallery at 8 S. Montana St., in Butte. Gallery hours are 10 a.m. to 5 p.m. Tuesday-Friday, and 10 a.m. to 2 p.m. Saturday.
Valentine's Day events numerous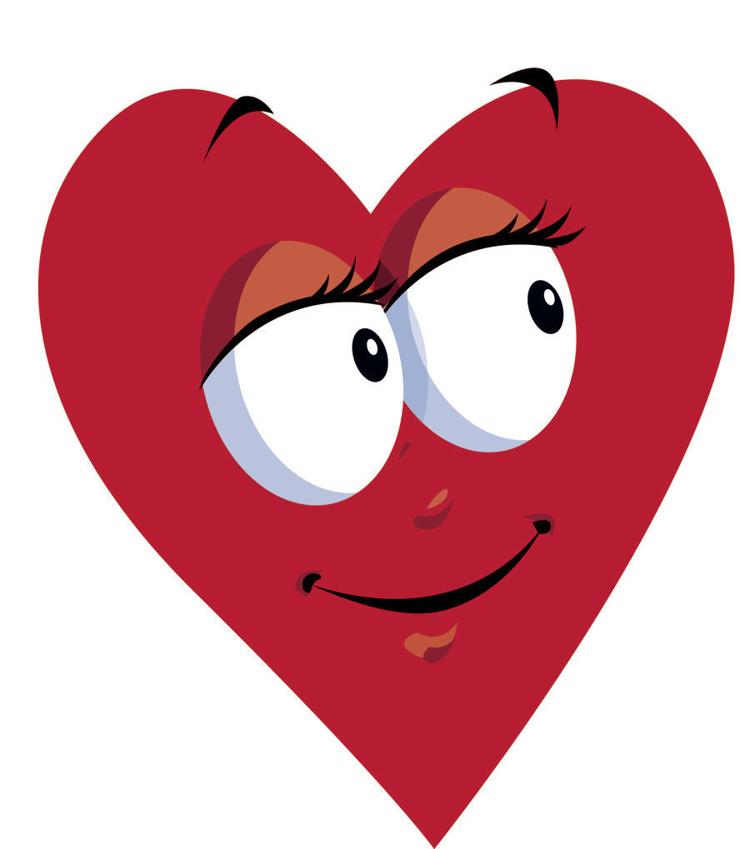 Valentine's Day will be soon be here, and there are several events leading up to the actual holiday. The events are listed below.
If you have a Valentine's Day event you would like featured, email information to editor@mtstandard.com or call Tracy Thornton at 406-496-5552.
Chocolate Fest at Copper Village — The Copper Village Art Museum in Anaconda will host its annual Chocolate Fest from 11 a.m. to 3 p.m. Saturday, Feb. 9. Contestants will enter their best chocolate desserts. Following the competition, desserts will go on sale. Details: 406-563-2422.
Dinner benefits Jackson's Garden — A Valentine's dinner fundraiser to benefit the non-profit Jackson's Garden is from 5:30 to 8 p.m. Sunday, Feb. 10, at the Ruby Hotel, Main Street in Sheridan. The cost is $25 per person, and is dine in or take out. The menu features Italian food, which includes an antipasto plate, your choice of two types of lasagna, and the famous dessert of Italy, tiramisu. Wine and beer will be available. For reservations, call 406-596-1005.
Library to host fundraiser — Friends of the Hearst Free Library will host "Chocolate, Wine & Cheese 2018" from 2 to 4 p.m. Sunday, Feb. 10, at 401 Main St., Anaconda. Join other library patrons for an afternoon of hand-made chocolate delicacies, a variety of wines, and cheeses from around the world. Tickets are available at the library. They are $15 in advance or $18 at the door, and includes up to four glasses of wine.
Chocolate Extravaganza Feb. 14 —  Big Sky Senior Living's annual Chocolate Extravaganza begins at 2 p.m. Thursday, Feb. 14, at 3701 Elizabeth Warren Ave. There will be live music. Details: 406-494-4900.
Clark Chateau hosts annual event — A suicide prevention awareness event and fundraiser for the Jacob Wheeler Foundation will be at 5 p.m. Saturday, Feb. 16, at the Clark Chateau, 321 Broadway St. The party is presented by Butte Halloween and the Clark Chateau as an alternative party for those who do not wish to participate in Valentine's Day. The cost is $5, and there will be music and games. Details: 406-565-5600.
Aldersgate to host Valentine's dinner — Aldersgate United Methodist Church at 1621 Thornton St., is having its 11th annual Valentine's Dinner Saturday, Feb. 16. On the menu will be family-style Meaderville spaghetti and ravs, salad, and dessert. In addition, there will also be live music. There are two seatings available — 4:30 or 6 p.m. The cost is $10 a person; $5 for children under 10; and the meal is free to children under 2. Reservations are requested, and pickup or carry out are available. Details or to make reservations, call 406-782-2425.
"Sweetheart" Tournament planned — A "Sweetheart" Pinochle Tournament, hosted by Divide Grange #142, will be held at 1 p.m. Saturday, Feb. 16, at the Grange Hall in Divide on Feb. 16. Refreshments will be served and prizes will be awarded. The cost is $10. A donation to our "little red wagon" project (aka: food bank) would be appreciated. Details: Linda, 406-498-3344.
New events added to list
The first month of 2019 has come to an end, and February has just begun. New events have been added to this week's list. There's something for everyone!
If you have an event you would like featured, email information to editor@mtstandard.com or call Tracy Thornton at 406-496-5552.
Orphan Girl Community Theatre announces its auditions for Urinetown the Musical directed by Mike Verdon of the Brewery Follies. Urinetown is a hilarious musical satire of the legal system, capitalism, social irresponsibility, populism, bureaucracy, corporate mismanagement, municipal politics and musical theatre itself. Auditions are for ages 7 and up and will be held between noon and 5 p.m. Saturday, Feb. 2, at the Orphan Girl Theatre, 316 W. Park St. (lower level). If callbacks are needed they will be from 6 to 8 p.m. at the theatre. For more details, character breakdowns, audition materials and to sign up for an audition, visit www.orphangirl.org.
The historic Rialto Community Theatre in Deer Lodge is planning a special "sensory movie" showing of Disney's "Mary Poppins Returns" at 1 p.m. Saturday, Feb. 2. The film is rated PG and runs about 130 minutes. Sensory showings allow autistic children and others with sensory issues and their families to attend current movies together. When the Rialto began sensory showings almost five years ago it was one of the first theaters in Montana to do so, and features several each year. The volume is not quite as high and the lights are not dimmed as low. Movie tickets are the usual $5 for adults and $3 for children 11 and under, and the regular Rialto concessions will be available, including real butter on the popcorn. More details are available at 406-846-7900 and www.deerlodgerialto.com.
Country music's newest sensation Chris Janson will perform live in concert at 7:30 p.m. Friday, Feb. 8, at the Butte Civic Center, 1340 Harrison Ave. A singer and a songwriter, Janson already has two full-length albums under his belt. Those albums produced three top ten hits "Buy Me a Boat", "Fix a Drink", and "Drunk Girl". According to Nashville Gab, a country music news and gab blog, Janson is the "future of country music," and "brings a blue-collar, redneck edge to every show that seems to be lacking in country music these days." For ticket information, call 406-497-6401 or go to www.butteciviccenter.com.
Bras for a Cause Wine Tasting begins at 7 p.m. Friday, Feb. 8, at the Beaverhead Golf Course, 126 MT Highway 41, Dillon. The Dillon Jaycee Auxiliary is hosting this event, which consists of wine tasting, hors d'oeuvres, silent auction and a live auction of the decorated bras. All proceeds benefit the Southwestern Montana Mammography Program, which offers free breast-health services (mammograms, clinical breast exams, and other breast imaging services) to uninsured and underinsured women of Beaverhead County. Tickets are $25 and can be purchased at the following Dillon businesses, The Bookstore, Barrett Hospital Foundation, and the Bank of Commerce.
The Butte Xi Iota Chapter of Beta Sigma Phi will host its annual bingo night, "Meet for Bingo, Bingo for Meat," at 7 p.m. Saturday, Feb. 9, at the Butte Elks Lodge, Montana and Galena. A night of fun with 12 games of bingo is planned for different kinds of meat as prizes. There will also be a raffle for a Butte quilt, 50/50 tickets, homemade goodies, and specials on a variety of baskets. Proceeds go to Albert's Angel Fund, Camp Mak-A-Dream and the Intermountain Children's Home. Admittance is free, but a canned good for the Butte Emergency Food Bank would be appreciated. Details: Rita, 406-723-6873.
The Brewery Follies is coming to the Washoe Theatre in Anaconda at 7 p.m. Saturday, Feb. 9. The show is not for the faint of heart, and is considered risque, bawdy and can involve social and political comment. You must be 21 or older to attend. General admission tickets are $20; VIP tickets are $30 and include early entrance starting at 6 p.m., meeting the case, and wine and appetizers. Beer and wine will be for sale in the lobby. Tickets are for sale at the Anaconda Chamber of Commerce, Pad-n-Pencil, and Washoe Theatre. The event is sponsored by Accelerate Anaconda and the ALDC.
The public is invited to attend the Knights of Columbus' annual Spring Pancake Breakfast from 8 a.m. to noon Sunday, February 10, at Holy Family Church, 217 W. Pennsylvania, Anaconda. The menu includes pancakes, eggs, ham, juice and coffee. The cost is $7 for adults and $4 for children. Children 6 and under eat free.
Numerous churches in Butte will join together to provide an evening of music, worship, and encouragement, "Unite Our Community Through Worship," from 7 to 8 p.m. Sunday, Feb. 10, in the Butte Central High School auditorium, 9 S. Idaho St. Musicians from various churches in Butte will unite together on stage. The public is invited to attend.
The Mining City Dance Co. bingo fundraiser is from 7 to 10 p.m. Saturday, Feb. 16, at the Butte Elks Lodge, 206 W. Galena St. The cost is $5 for a bingo ticket (10 games of bingo and each bingo card has three games on it). There will also be specials, 50/50 tickets, and a silent auction. The annual event is to help students raise money to attend dance competitions.
The Philipsburg Chamber of Commerce, along with the Philipsburg Ice Association, are hosting the annual Philipsburg Brewfest from noon to 5 p.m. Saturday, Feb. 16, at the Philipsburg Town Hall. Come sample Montana's finest microbrews, with more than 12 Montana breweries participating. The cost is $20 for a glass and three tickets. Subsequent tickets are $2 each or six tickets for $10. There will also be live music and a silent auction. All proceeds will go toward Philipsburg Youth Hockey, a vital part of the Philipsburg Ice Association.
The Butte Education Foundation will host "Name That Tune" from 6 to 10 p.m. Saturday, Feb. 23, at the Butte Country Club. Teams of three will compete in a "name that tune" format. Admission to the fundraiser is $35 per person or $300 for a team, if payment is received by Feb. 15. The cost is $350 after Feb. 15. Appetizers are included, and bottomless beer glasses will be available for $15. Tickets will be available at the door before the event. The event supports BEF, which has awarded over $140,000 in grants to local educators and the public education system. For more details or to sign up for a team, go to www.ButteEducationFoundation.org.
The Stars & Stripes Singles Cribbage Tournament will be held Saturday, Feb. 23, at Thompson's Bar, 213 Main St., Anaconda. Sign-up is from 10 to 11 a.m., and play starts at 11. It is a $30 buy in, with the best of 10 games. Food will be supplied for players. There will be door prizes, and raffle tickets will be on sale. Proceeds go to the United Veterans Fireworks Fund. Details: Wayne, 406-563-9921.