Things to do around Butte, Anaconda and Dillon: Learn to ski, world-class music
'Learn to Ski' event set for Sunday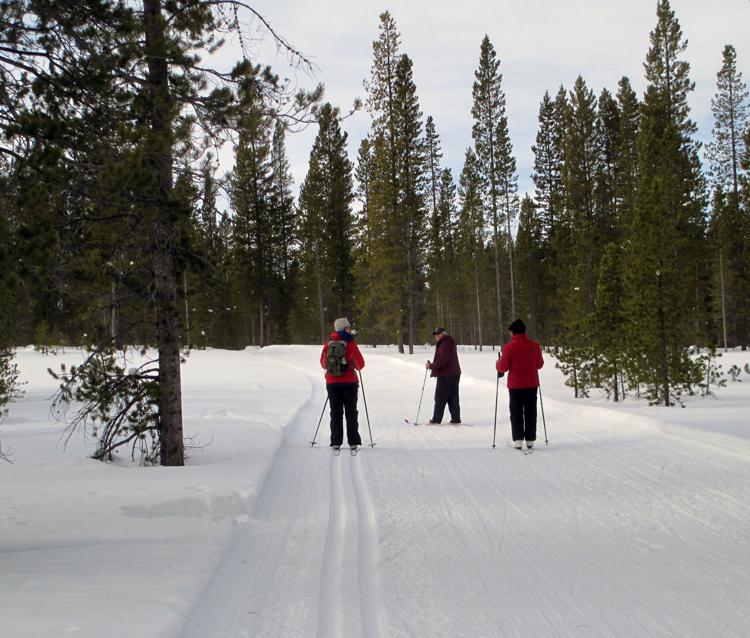 The Mile High Nordic Ski Education Foundation will host "Learn to Ski" from 11 a.m. to 2 p.m. Sunday, Jan. 13, at the Mount Haggin Cross Country Ski Area.
Interested participants are asked to meet at the warming hut, located a quarter mile in from the parking lot off Highway 569. Instructors will be on hand to provide a lesson or just a tour — for beginners to experts in classic track and skate skiing technique.
Bring your own equipment. Hot chili will be provided at the warming hut. Come enjoy the winter wonderland of Haggin's open meadows and timbered slopes. Details: 406-560-6060 or 406-494-0606.
ArtSpace plans continue to flourish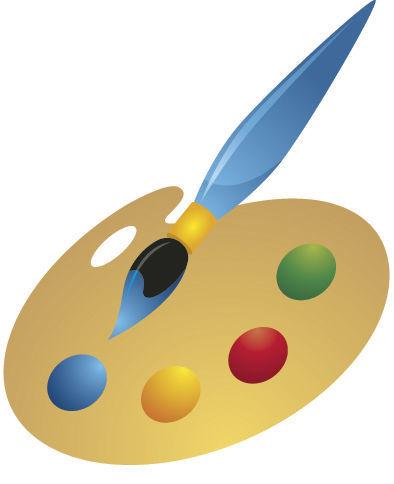 DILLON — Tendoy Fine Art Gallery in Dillon survived relocation from Idaho Street in Dillon to a space shared with the Southwest Montana Arts Council at 120 N Montana St. The gallery walls are painted, and artwork is being displayed, so sustaining members of the cooperative gallery face a new challenge — how to setup a community arts education program for children and adults in southwest Montana.
SMAC, focusing on bringing quality arts to this area, is partnering with Tendoy Fine Art in this endeavor. Systems are now in place to coordinate the efforts of both organizations to present an after-school program and a host of lessons and workshops directed toward all ages.
Plans for January include the start of the after-school program beginning from 3 to 5 p.m. Friday, Jan. 18, at the ArtSpace room. The first three weeks will be beginning painting" with Jean James, followed by three weeks of beginning drawing with Morgan Irons. Cost is $30 for three weeks or $40 for four weeks for students 6 through 12 years old. Plans are underway to work with area middle and high school art teachers to offer instruction that enhances school curriculum. 
A beginning stained glass for adults, taught by Jean James, will start Thursday, Jan. 24, and run for four weeks, covering the basics of copper foil glass construction. This will be followed by two four-week instruction sessions covering lead techniques, design considerations and glass surface treatments. Students must have basic beginning skills to take the more advanced sessions. Classes are limited to 6 people and are $80 per four-week session.  Most supplies will be furnished for the beginning class, but students will need to have their own supplies for the advanced sessions. The classes are from 6:30 to 9 p.m.
Sip and paint with Colleen Howe Cheney returns from 6:30 to 8:30 p.m. beginning Wednesday, Jan. 23.,  and continues the fourth Wednesday of each month. No experience required. Tendoy will supply all materials. Cost is $25. Cheney is also teaching a morning oil painting class that is ongoing and costs $100 per month. It is from 10 a.m. to 12:30 p.m. Wednesdays.
For more details on all classes and workshops, call Colleen Cheney at 406-925-9434 or Jean James at 406-660-2304, and/or to register use the following link, https://smac.submittable.com/submit.
Those interested in teaching classes or others interested in volunteering time at ArtSpace, helping the Southwest Montana Art's Council or Tendoy Fine Art can call 406-660-2304.
Festival of the Winter Moon Jan. 19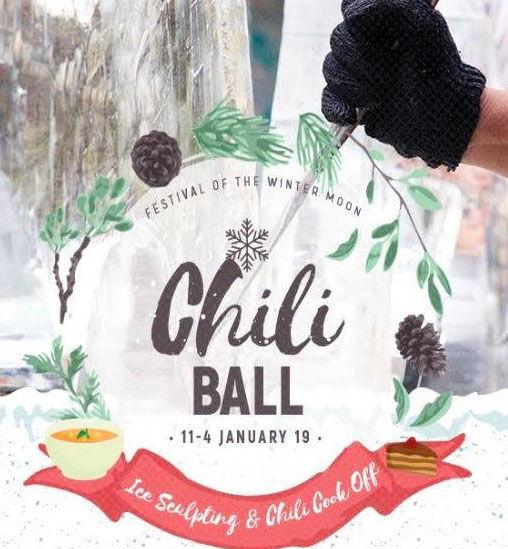 ANACONDA — The Festival of the Winter Moon and Chili Ball will be held from 11 a.m. to 4 p.m. Saturday, Jan. 19, at the Elks Lodge, 223 Main St., Anaconda.
The day-long event includes a chili cook-off, ice sculpting, cross country ski demonstration, dessert booth, alcoholic and non-alcoholic drinks and live music by Pickles & Co. 
The chili and dessert tasting begins at 11 a.m. Ice sculptors will begin the contest at 9 a.m., and voting starts at 1 p.m. Awards will be given at 3:30 p.m.
Tickets are $15 for adults, and $10 for kids ages 12 to 17. Kids 11 and under eat for free.
In addition, a children's carnival will be held from 1 to 4 p.m. at the former Methodist Church, corner of Third and Oak.
World-class choral music returns to Butte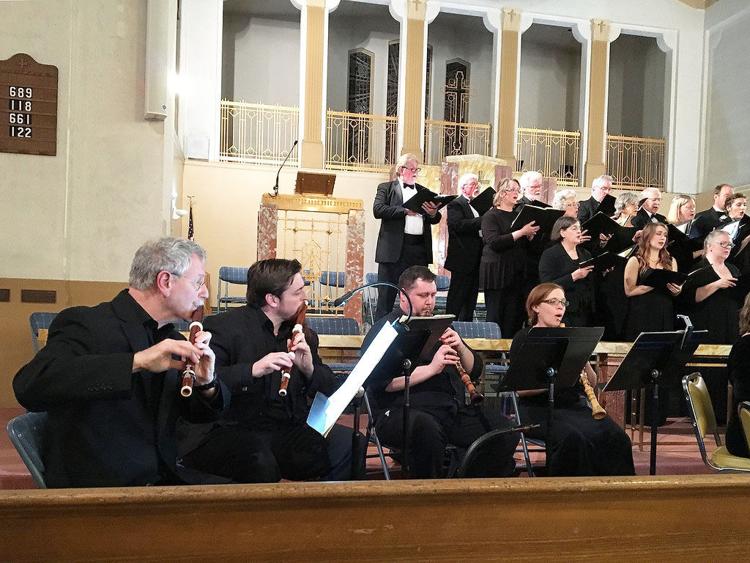 The 17th annual Montana Early Music Festival will be in various cities Thursday-Sunday, Jan. 17-20, featuring the Montana premiere of HIP (Historically Informed Performances) of J.S. Bach's Christmas Oratorio (part 2). The Butte performance is at 7:30 p.m. Friday, Jan. 18, at the Immaculate Conception Church, corner of Western and Caledonia.
After the acclaimed 2018 performances of the Christmas Oratorio's first half, the festival ensemble will perform the remaining three cantatas of the six the German master composed for the major church festival days of the 1734 Christmas season in Leipzig. The concerts will open with Bach's Epiphany Cantata 65 "Sie warden aus Saba alle komen."
The 15-member chamber orchestra will play period instruments — Baroque oboes, bassoon and flauti dolci (recorders), natural trumpets and horns, gut strings and historic timpani — either actual 18th century instruments or modern replicas. Players come from early music hotspots of Seattle, San Francisco, Minneapolis, New York, Indianapolis, Denver and more. Leading the orchestra as concertmaster will be Carrie Krause of the Bozeman Symphony. Organist Keith Reas and cellist Sarah Stone are the continuo plyers. Vocal soloists are Amanda Balestrieri (soprano), Anne Kania (contralto), Daniel Hutchings and Thomas Gregg (tenors), and Bobb Robinson (baritone).
Musikanten Montana Artistic Director Kerry Krebill will conduct the vocal soloists, chamber orchestra and singers of Musikanten Montana.
Seating for the concerts is general admission. Suggested donations are $25 for adults and $10 for students. Tickets will be available at the door. They may also be purchased by calling 406-442-6825 or visit www.musikantenmt.org for more details.
Name That Tune at Country Club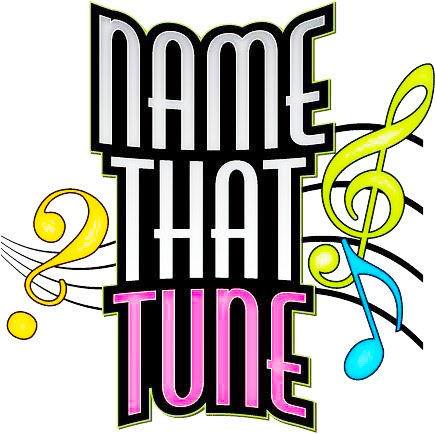 The Butte Education Foundation will host "Name That Tune" from 6 to 10 p.m. Saturday, Feb. 23, at the Butte Country Club. Teams of three will compete in a "name that tune" format.
Admission to the fundraiser is $35 per person or $300 for a team, if payment is received by Feb. 15. The cost is $350 after Feb. 15. Appetizers are included, and bottomless beer glasses will be available for $15. Tickets will be available at the door before the event.
The event supports BEF, which has awarded over $140,000 in grants to local educators and the public education system.
For more details or to sign up for a team, go to www.ButteEducationFoundation.org.
Events include concerts, spaghetti dinner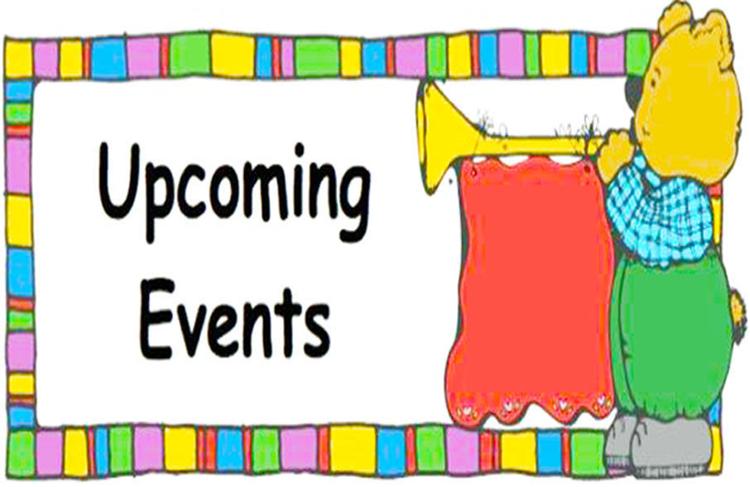 Winter is definitely here and even though the temperatures are a bit chilly, there are still so many things to do — whether they be indoors or outdoors.
In fact, there are several events on the calendar. If you have an event you would like featured, email information to editor@mtstandard.com or call Tracy Thornton at 406-496-5552.
The Bar J Wranglers of Jackson Hole, Wyo., will perform at 7 p.m. Friday, Jan. 11, at the Rialto Theater in Deer Lodge. Tickets are $20. The group delivers some of the purest harmony, best musicianship and funniest ranch humor ever seen on stage. As soon as the Bar J Wranglers take to the stage, listeners leave behind their busy life and settle into a time long ago — a time of the singing cowboy. The evening is sponsored by the Deer Lodge Valley Conservation District, 406-415-4047. Tickets can be purchased at the Rialto, Keystone Drug, Valley Foods, or Peoples Bank.
Kids' Night Out will be from 5:30 to 8 p.m. Friday, Jan. 11, at the First Presbyterian Church at Excelsior and Platinum streets. The evening, which is for children ages kindergarten through fifth grade, includes a start on a series of lessons called "Shipwrecked for Jesus." It includes dinner, games, Bible fun, and music. Come to one or all sessions at the First Presbyterian Church at Excelsior and Platinum streets. Pre-registration is not necessary but requested. Contact MKhenry6@gmail.com or 775-737-8578. Also, Facebook: First Presbyterian Church Butte.
The Jackpine Savages Snowmobile Club will sponsor its annual fun run on Saturday, Jan. 12. Registration is 9 to 11 a.m. at the Wise River Club. Riders are due back to the club by 5 p.m., at which time dinner will be provided and prizes awarded. A raffle will be held in conjunction with the fun run. Tickets for the raffle $5 or five for $20. For details, contact Mike at 406-491-6235.
Butte Knights of Columbus Butte Council 668 will have its monthly fundraiser breakfast from 8 a.m. to noon Sunday, Jan. 13, at 224 W. Park St. Proceeds from this month's breakfast will go to the New Hope Pregnancy Clinic. The menu includes French toast, bacon, sausage, hash browns, eggs, coffee, and juice. The cost is $8 per person or $20 per family. Details: 406-782-2891 (after 3 p.m.).
Butte Historical Memorials Inc. is having a Meaderville-style spaghetti dinner from 4 to 6 p.m. Sunday, Jan. 13, at the Butte Depot, 818 S. Arizona St., to raise funds for a statue at Fire Station #1 for the Kenyon Connell Explosion victims. Tickets are $10 a person or $25 per family. Ticket holders will be eligible for a door prize, and there will be a Dutch auction. Tickets can be purchased at Headframe Spirits, Butte Depot, the Butte Chamber of Commerce, or at the door on the day of the dinner. Details: Jim McCarthy, 406-490-5299, Chris Fisk, 406-490-0646 or Judy Chadwick at 406-498-3079.
Butte High School will hold its "Celebration of the Arts" Thursday, Jan. 17, in the school auditorium. The art department will have an art show from 6 to 9 p.m., and the choirs, bands, strings, and poetry club will perform at 7 p.m. Come up and support these aspiring artists. Admission is free.
The Hit Men will perform at 8 p.m., Friday, Jan. 18, on the Mother Lode stage. These five brilliant musicians and singers who, throughout the 1960s, 70s, 80s and 90s, toured and recorded with some of the biggest names in the music business from Frankie Valli and Carly Simon, to Tommy James, Carole King, Elton John, Paul McCartney, Rod Stewart, and many, many more. They are not a tribute act, nor the former cast of a Broadway musical. They are the actual artists who helped rocket so many songs to the top of the Billboard charts. Tickets are main, $85; mezzanine, $75; loge, $65; balcony, $35; and for students with ID, $15. They may be purchased at the Mother Lode box office at 316 W. Park St., or by calling 406-723-3602.
Snöflinga, Montana's popular winter festival, will be take place in the Mining City Jan. 17-20, and is outdoor fun for people of all ages. Grab the kids and bundle up for an unforgettable weekend. The fourth annual Snöflinga (the Swedish word for snowflake), is an action packed event filled with outdoor recreational activities located in and around Butte. The event is free to the public and includes skijoring, ice skating races, snowshoe treks, Nordic skiing, Ugly Sweater fun run, daytime and nighttime sledding, hockey, curling, the Skijor Butte Calcutta, a fat bike race, ski and snowboard events, and more.
The Southwestern Polar Plunge will take place at 4 p.m. Saturday, Jan. 19, in a large pool at Foreman's Park in the Mountain Con mine yard. Plunge check-in is from 2:30 to 3:30 p.m. This plunge supports Special Olympics Montana athletes and teams in the Butte, Anaconda, Dillon and Deer Lodge regions, and is a unique opportunity for individuals, clubs, organization and schools to support local Special Olympics Montana athletes by jumping, running or slowly crawling into the frigid and icy waters of Montana. The Polar Plunge is primarily organized, promoted and conducted by the Law Enforcement Torch Run to benefit Special Olympics Montana. To register for the plunge or to donate, go to www.snomt.org/plunge.
The Year of the Pig will be celebrated at the Chinese New Year Parade, which kicks off at 3 p.m. Saturday, Feb. 9, on the steps of the Butte-Silver Bow Courthouse. More details can be found at www.maiwah.org.
The Mining City Dance Co. bingo fundraiser is from 7 to 10 p.m. Saturday, Feb. 16, at the Butte Elks Lodge, 206 W. Galena St. The cost is $5 for a bingo ticket (10 games of bingo and each bingo card has three games on it). There will also be specials, 50/50 tickets, and a silent auction. The annual event is to help students raise money to attend dance competitions.