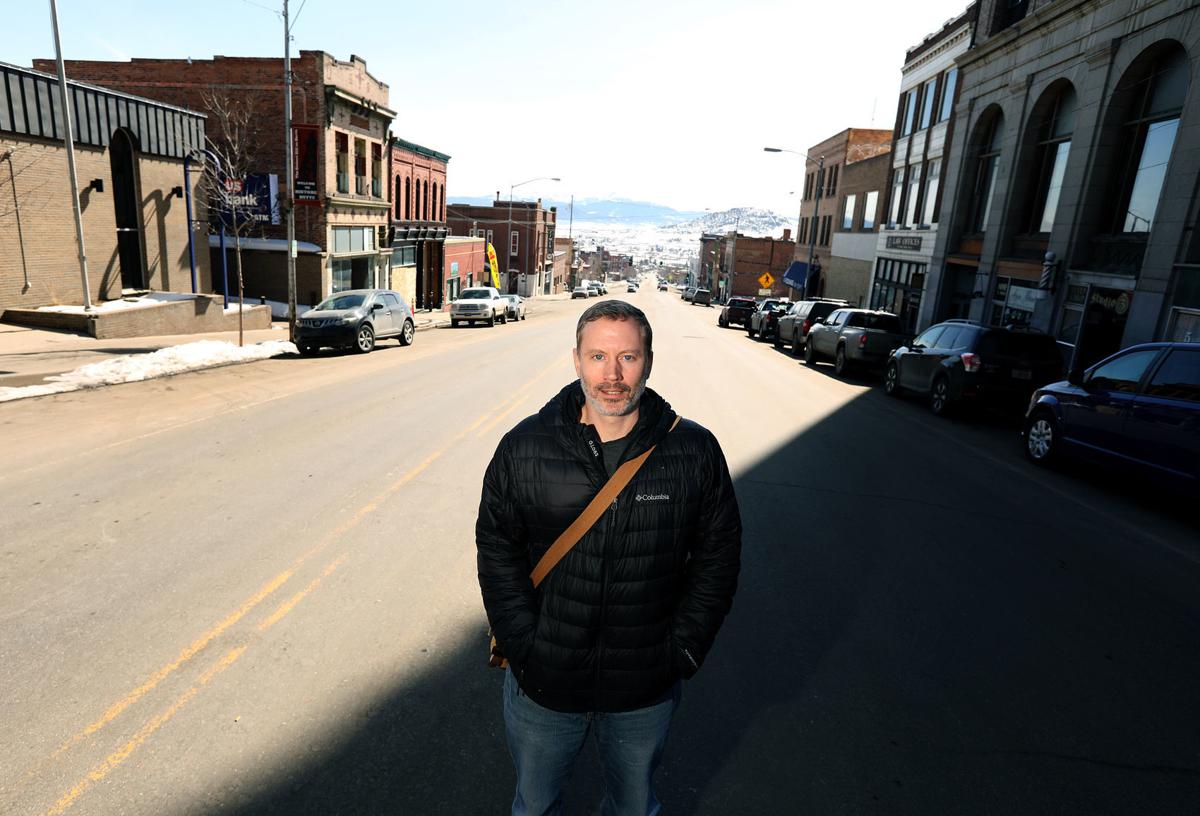 The theory Montana Tech Professor of Anthropology Michael Masters lays out in his nearly 300-page and almost 500-footnote treatise "Identified Flying Objects: A Multidisciplinary Scientific Approach to the UFO Phenomenon" is actually quite simple.
"The model is that they're us in the future on Earth and are coming back to study us," Masters said Thursday, on the eve of his book's release.
Or, to put it more fully, the beings who are commonly referred to as "aliens" or "extraterrestrials" due to their supposed interplanetary travel are actually what Masters refers to as "extratempestrials," because he believes they are a distant future evolution of humankind who travel back in time on disc-shaped craft to study their evolutionary ancestors — which is to say us.
Like Masters in his day job, these future humans are primarily on an anthropological mission to understand their biological pasts by studying their evolutionary antecedents.
And Masters says his interest in what's known as ufology — the study of UFOs — and his academic interest in biology and anthropology are closely intertwined.
"I don't know if I could separate those," he said.
One testament to this inter-relatedness of seemingly disparate areas of interest is that Friday, March 22, is both the exact 10-year anniversary of the day Masters earned his doctorate in anthropology from Ohio State University and the release date of "Identified Flying Objects."
Masters calls this overlap "symbolic," as he considers being awarded a PhD a "milestone in a lifelong pursuit" of finding an answer to a mystery that first occurred to the now 41-year-old when he was just 8.
That was when Masters overheard his veterinarian father discuss a strange sighting of a light he'd had while responding to a farm call in rural northeast Ohio.
"I remember him describing it as a glowing ball of light sitting near the horizon, just over the next hillside," Masters writes in "Identified Flying Objects." "However, unlike most lights that emanate beams outward from the center, this object just glowed brightly like the full moon on a clear summer night, while hovering silently off in the distance."
After the "glowing ball of light suddenly darted toward their truck … hovered there for a brief moment, rapidly zipped back across the horizon away from them, stopped again, and then shot upward at tremendous speed as it disappeared from sight," Masters writes that it became "patently clear" to his father that this was "not an ordinary occurrence."
Though he has never had a UFO sighting or alien encounter of his own, hearing his father's account led Masters on an intellectual journey to "make sense of this new and rather dubious facet of my previously established sense of what was real and what was not."
By the time he began in earnest what would become "Identified Flying Objects" in 2012, he was already three years into his career at Montana Tech, where he has earned several honors and awards and has published numerous academic papers with titles as esoteric as "Shape analysis of spatial relationships between orbito-ocular and endocranial structures in modern humans and fossil hominids."
According to Masters, his academic background and bonafides lend him not only credibility but also the expertise to approach ufology objectively, comprehensively, and from a scientific point of view. He even had fellow PhDs review his manuscript to bolster its authority.
While he acknowledges his interest in the stigmatized topic of UFO phenomena mean he gets "weird looks on (Tech's) campus from time to time," he said many of his colleagues have offered "overwhelming support."
In fact, he says "most of the pushback has come from the UFO community," where some "feel threatened" by his theory that aliens are in fact terrestrial time travelers and by his science-based approach to proving it.
But if there has been backlash from the world's expansive community of ufologists, there has also been keen interest in Masters's book.
He has appeared on numerous radio and internet programs produced everywhere from Las Vegas to Los Angeles, Pakistan to England. And next Thursday, Masters said he's scheduled to appear on the legendary paranormal radio show "Coast to Coast AM."
Masters's goal, he said Thursday, is to create a "paradigm shift" in the narrative of how UFO and supposed extraterrestrials are explained. While he said he realizes that "doing something so far out of the norm does set (him) up for a backlash," his aim is to start a conversation about a subject that has been "beaten out of our cultural narrative."