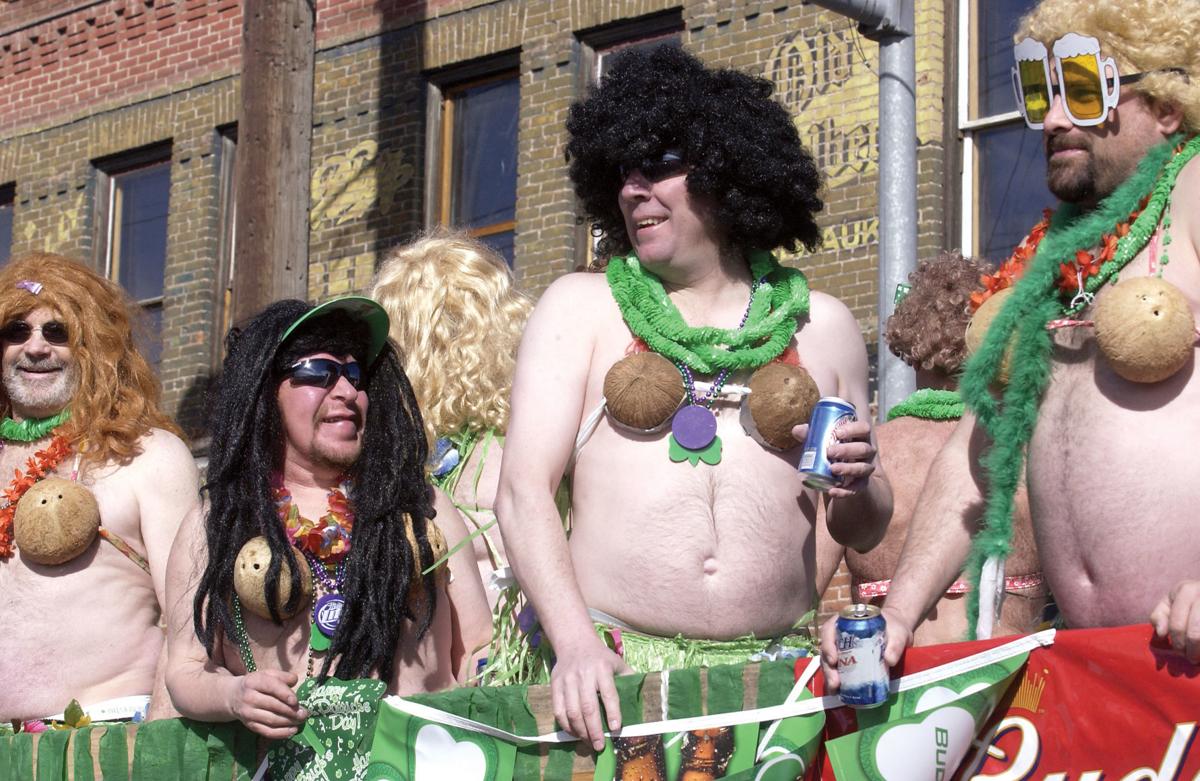 With St. Urho's Day falling on Friday, St. Patrick's Day celebrations planned for Saturday, and spring break in full swing at Montana Tech and other universities across Montana, Butte police could be in store for a busy St. Paddy's weekend.
After all, Butte is no stranger to rabble rousing on St. Patrick's Day.
Just ask the year 2000, when St. Patrick's Day made Friday the 17th feel more like Friday the 13th.
That year police closed the Irish Times Pub on West Galena Street for 45 minutes after a woman participating in a "best breasts" contest was struck on the head with a bottle. Meanwhile, a man climbed the M&M awning and began urinating on the crowd below. Last but not least, party-goers tried unsuccessfully to overturn a patrol car at Park and Main streets, according to previous news stories.
"She won and then she lost," said then Sheriff John McPherson, reflecting on the shirtless contest. "I guess she had better boobs than the one who threw the bottle."
In the years that followed, Butte beefed up its police presence and made more arrests.
In 2005 they arrested 50 people — on a Thursday, no less — and in 2007, the first year the police implemented a foot patrol, police apprehended a whopping 90 celebrants from the streets of Butte, according to articles in The Montana Standard.
Undersheriff George Skuletich says that things have changed since the early 2000s and that he doesn't anticipate the kind of antics that police saw on the Fridays and Saturdays of years past.
Last year's Friday St. Patrick's Day only saw about 36 arrests.
And in general, arrests are down, something that Skuletich attributes to increased police presence.
"People are used to us," said Skuletich. "What we have been doing over the past several years has been working pretty well."
A maximum of about 26 officers will hit the streets this weekend, Skuletich said, who will be joined by reinforcements from the Montana Highway Patrol.
Butte-Silver Bow County Sheriff Ed Lester said Thursday there are 97 inmates in the county detention center, but the facility was built to hold only 72.
The over-capacity situation could mean police will issue citations for lesser charges, Lester said, and then release those people with a warning to leave Uptown Butte and not come back during the celebrations.
Lester said police will be making themselves highly visible over the weekend, hoping that will deter some from misbehaving.
He added that he doesn't expect a "crazier than normal" celebration. But police do expect higher than average numbers of people, and that could lead to more arrests.
"We'll be staying out there, talking to people and establishing a rapport so they can see we're just out there doing our job," Lester said.
To further keep the peace, Butte police will implement street closures this year.
Main Street will be closed from Granite to Broadway from 5 p.m. Friday, March 16, to 8 a.m. Sunday, March 18. In addition, Main Street will be closed from Broadway to Mercury, Park will be closed from Dakota to Wyoming, and Galena will be closed from Colorado to Wyoming.
"We'd hate to see someone come through with a car and injure some people, whether it be on purpose or whether it might be someone who might be intoxicated," Skuletich said.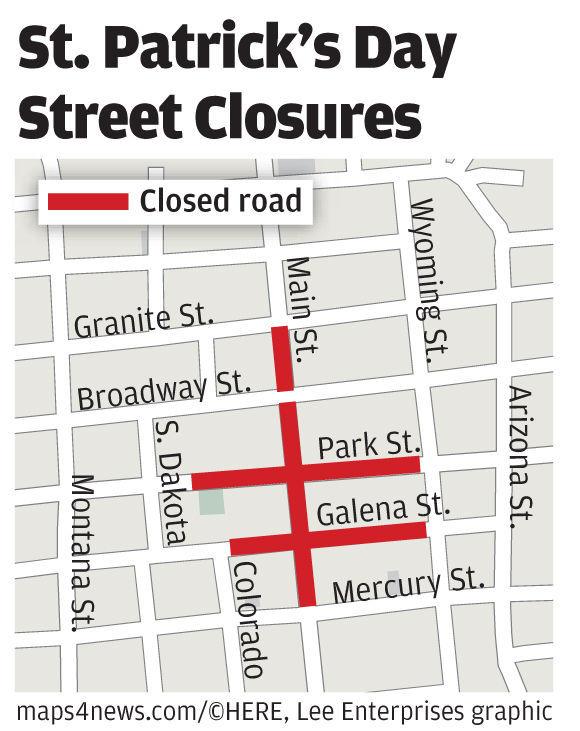 Skuletich said police are expecting larger crowds than normal this year on account of spring break and St. Paddy's day falling on Saturday but that winter weather conditions could mitigate crowd sizes.
He added that he encourages people to make use of Butte's bus and taxi services.
"We are hoping (celebrants) will be peaceful," he said.
Reporter Susan Dunlap contributed to this story.