Less than 24 hours after the end of the Montana Folk Festival, festival officials, business owners and law enforcement were dubbing this year's annual event an overwhelming and even record-breaking success. 
According to George Everett, festival director, volunteers were still adding up the sales and donations raised over the 3-day arts celebration on Monday.
However, Everett said based on preliminary counts beer sales reached a new record high, increasing roughly 20 percent from last year, and about $130,000 of donations for next year's festival were collected.
"There were overflowing crowds at most venues and we had aerial photography this year which should give us a good sense of the numbers," Everett said of this year's folk fest. "Our impression is that this was the biggest festival yet and now we're just trying to substantiate that."
12th annual Montana Folk Festival is a success!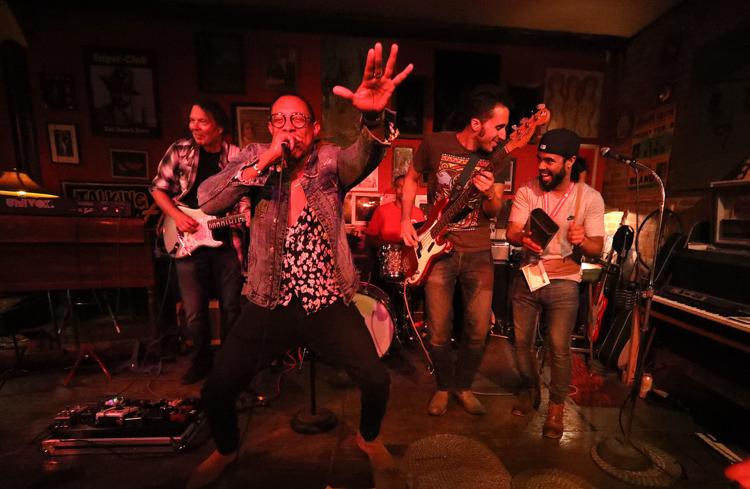 Montana Folk Festival swings into 12th year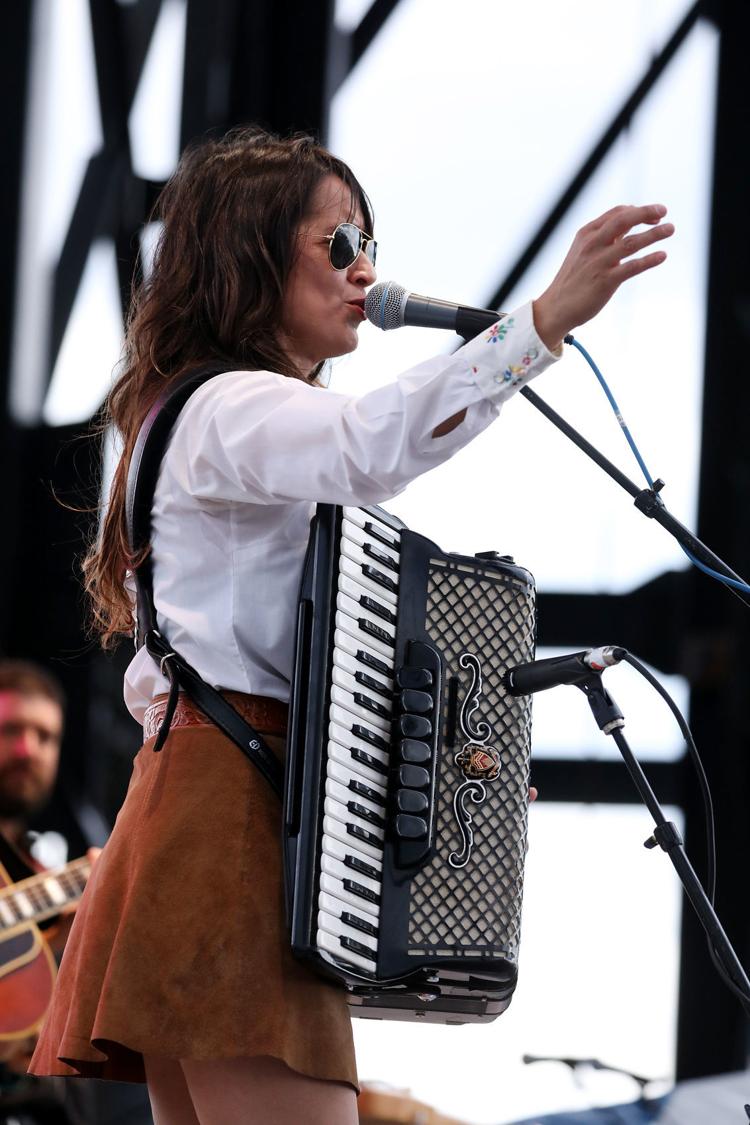 Western swing at the 12th annual Montana Folk Festival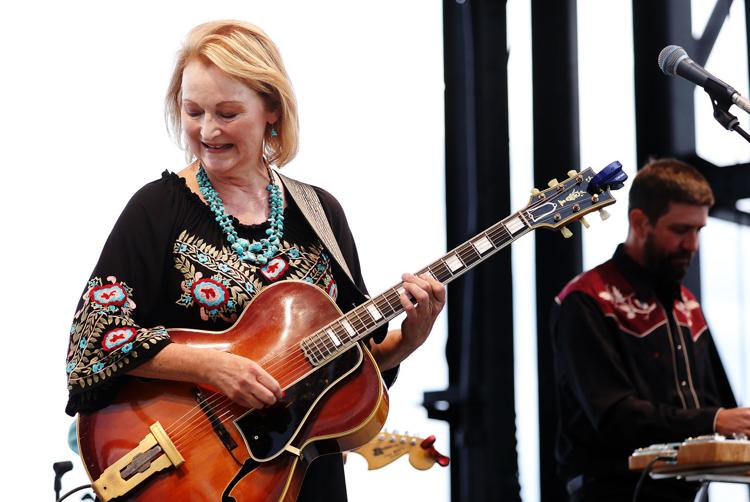 Carolyn Martin Band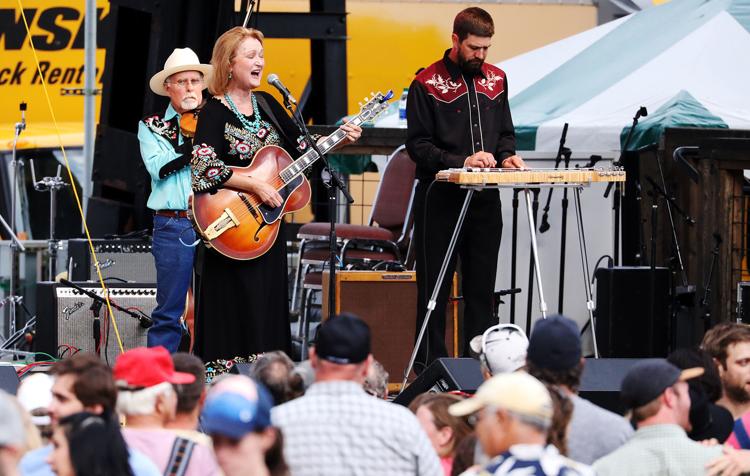 Reggae at the 12th annual Montana Folk Festival in Butte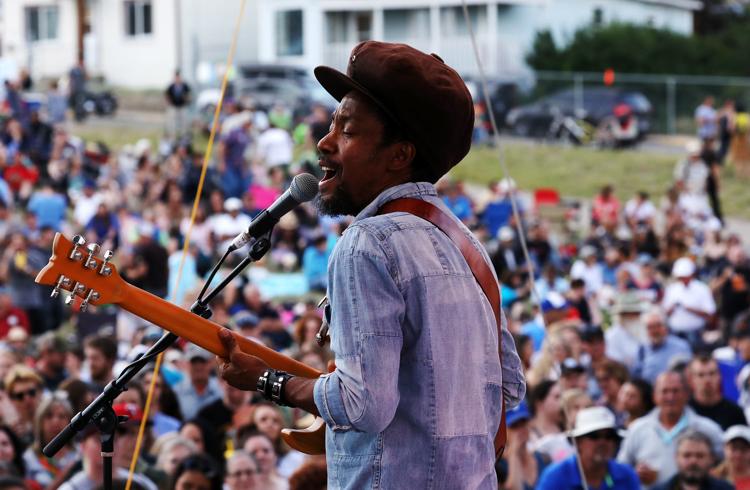 Taj Weekes at the Original mineyard in Butte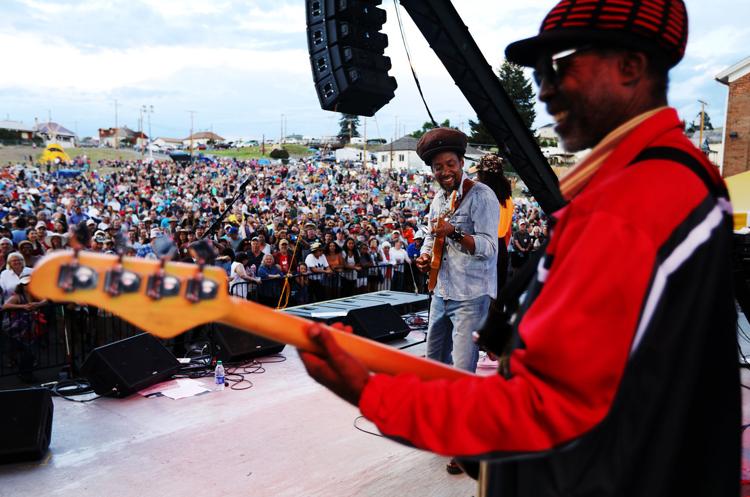 Reggae at the Original mineyard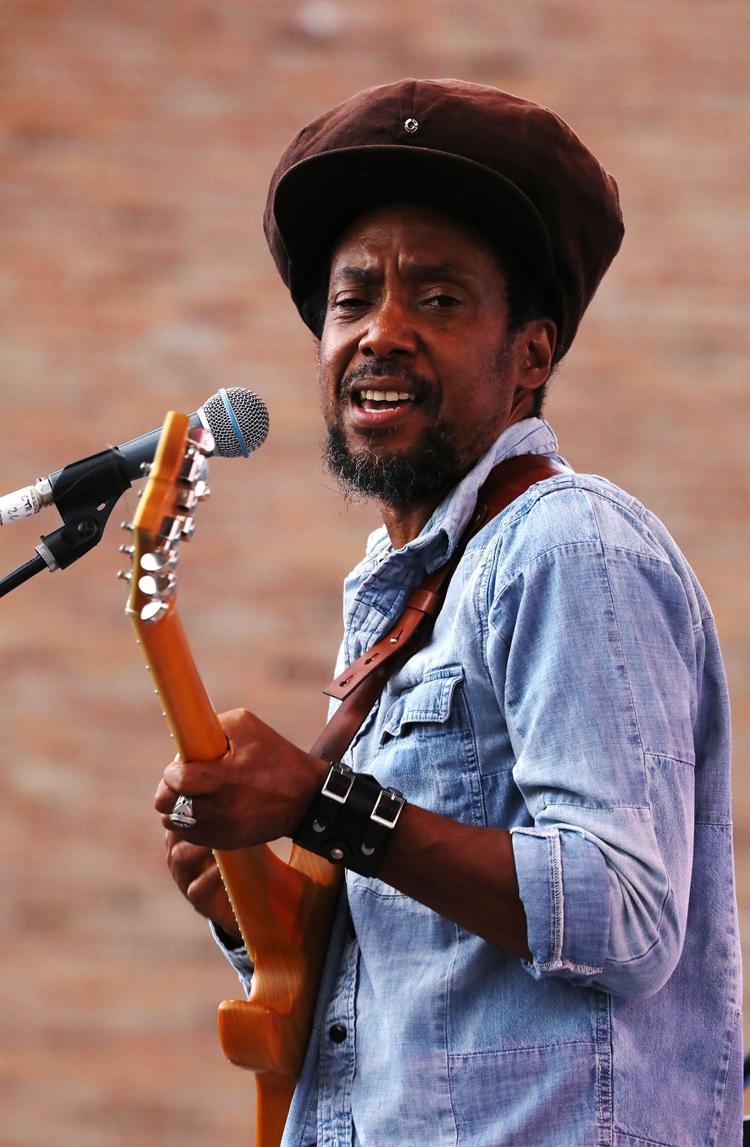 Butterfly garden in Uptown Butte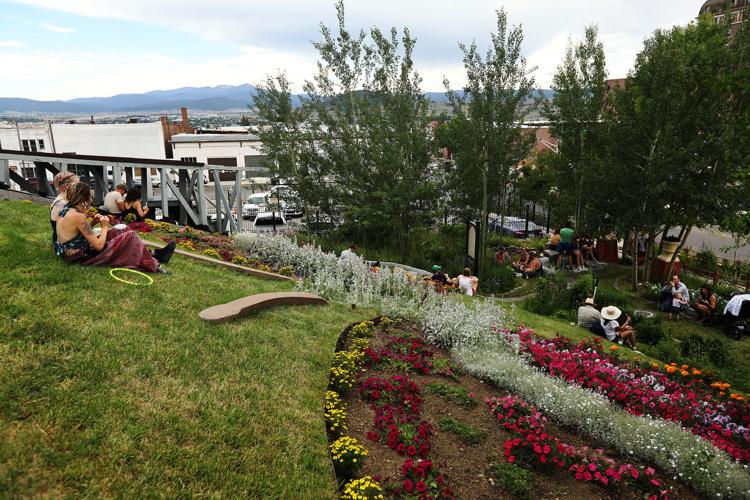 Kathleen Willams makes an appearance at the Montana Folk Festival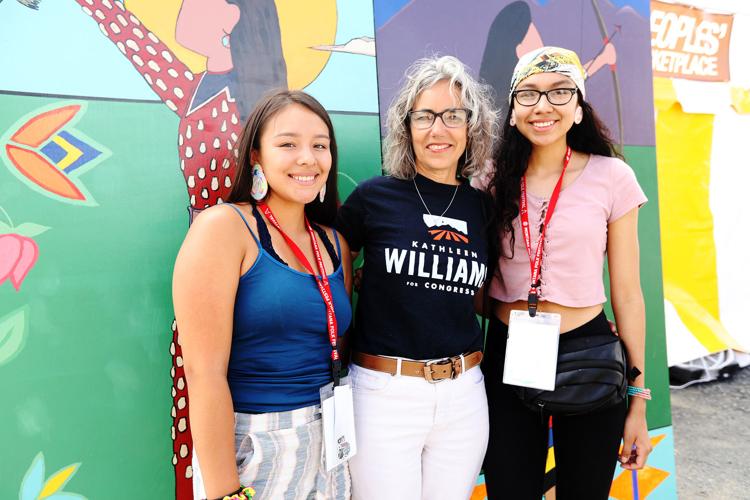 The preeminent master beatboxer Rahzel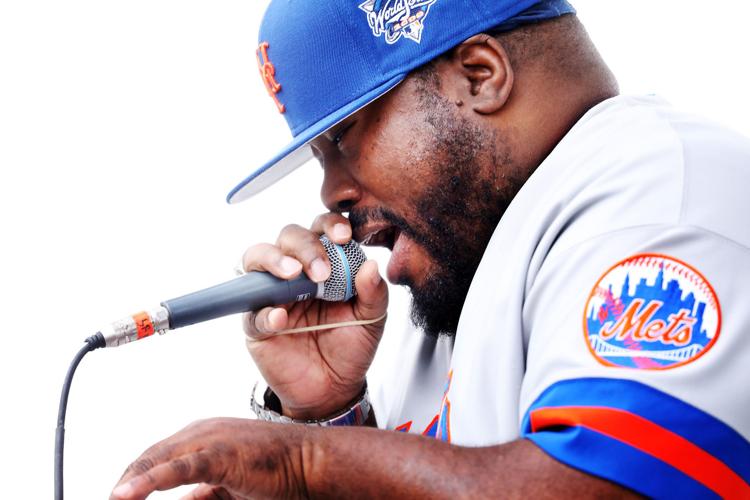 Kyle Huval & The Dixie Club Ramblers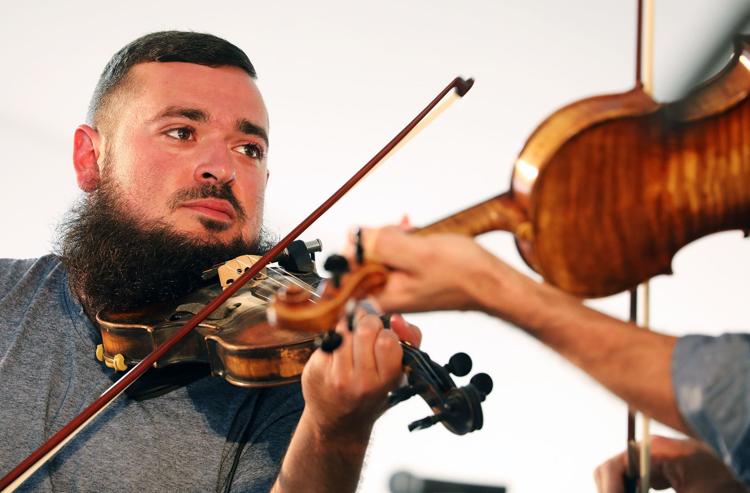 Kyle Huval at folk fest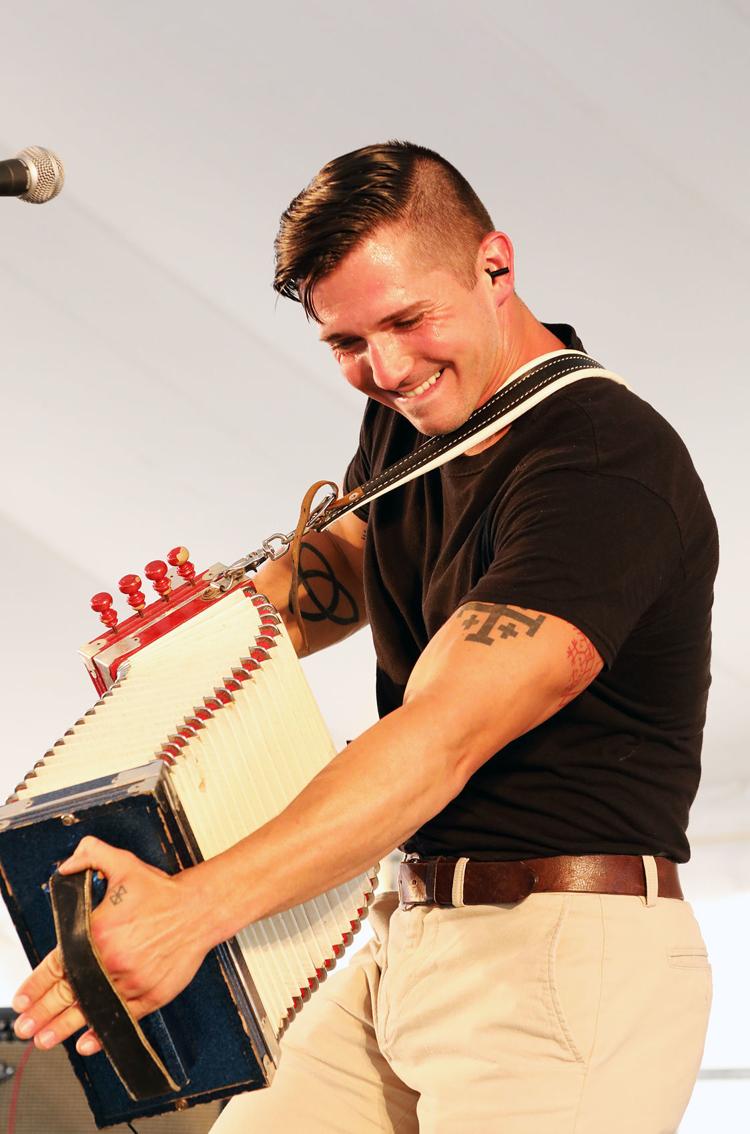 Led Kaapana at the Montana Folk Festival in Butte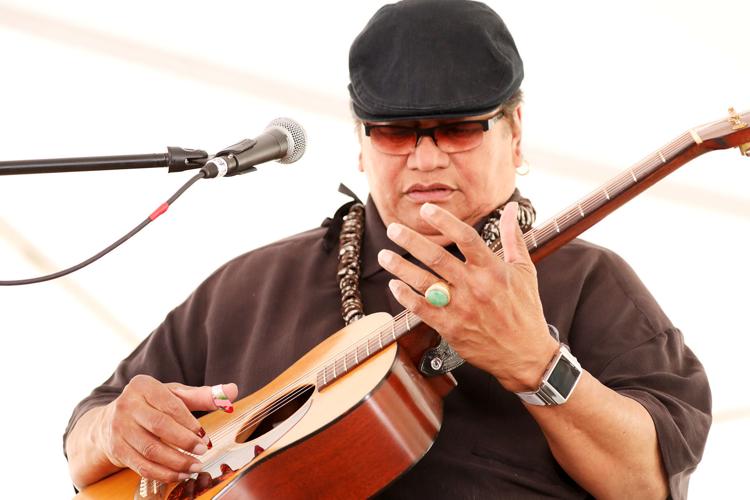 Traditional Native American hoop dancer comes to Butte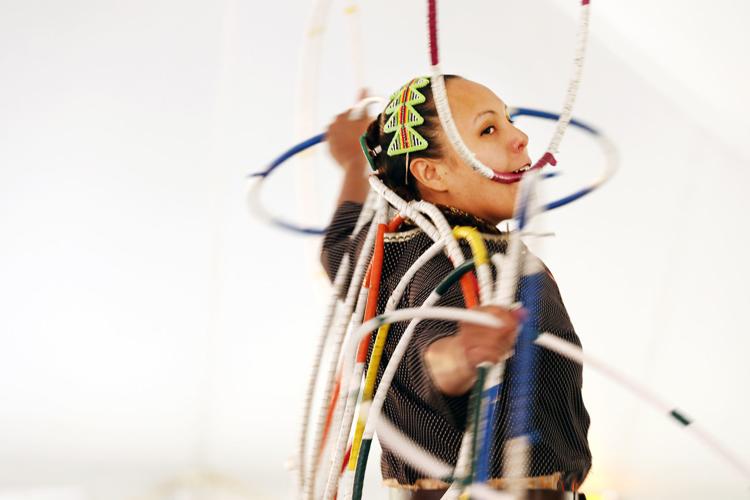 12th Annual Montana Folk Festival in Butte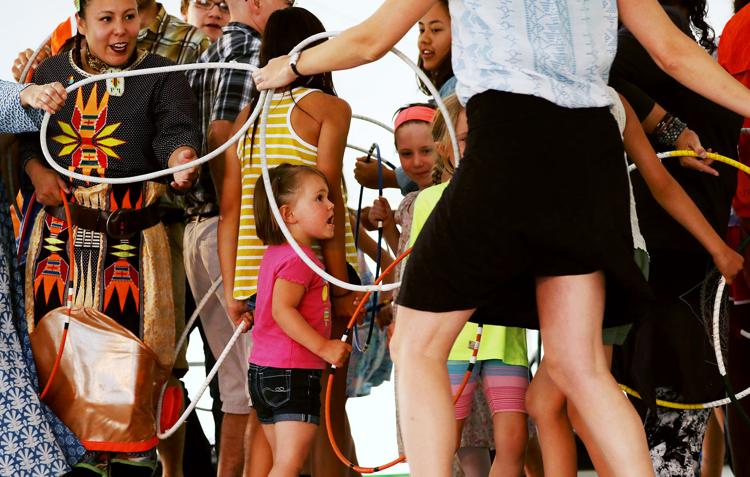 Jasmine Bell hoop dancing at the Montana Folk Festival
The world comes to Butte to dance and sing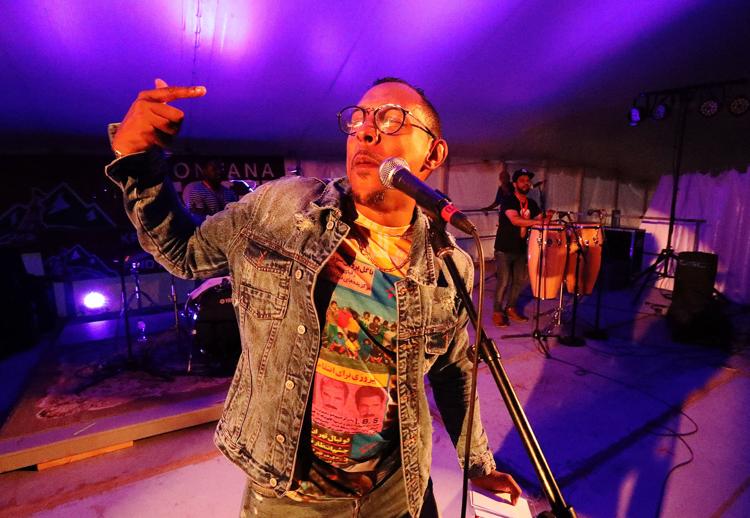 Dancing on top of the world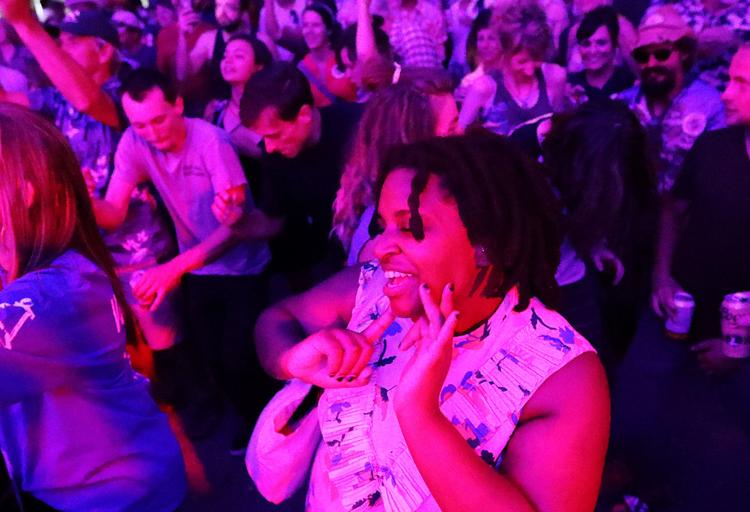 Let the folk-festing begin!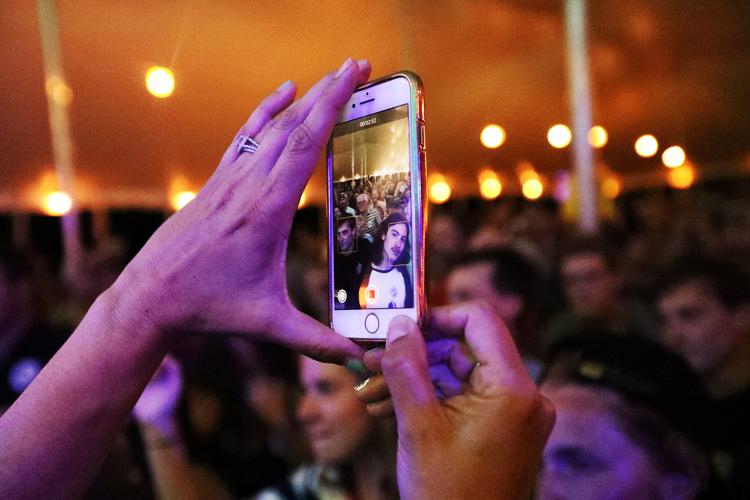 Music in the streets of Butte for Montana Folk Festival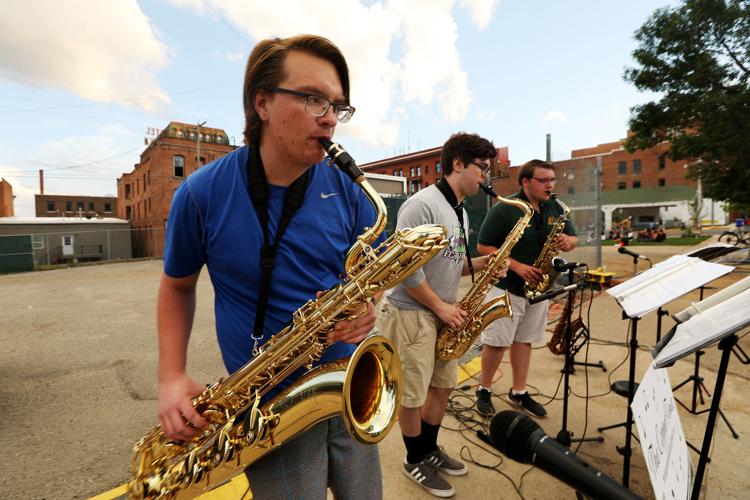 Dancing under the headframes in Butte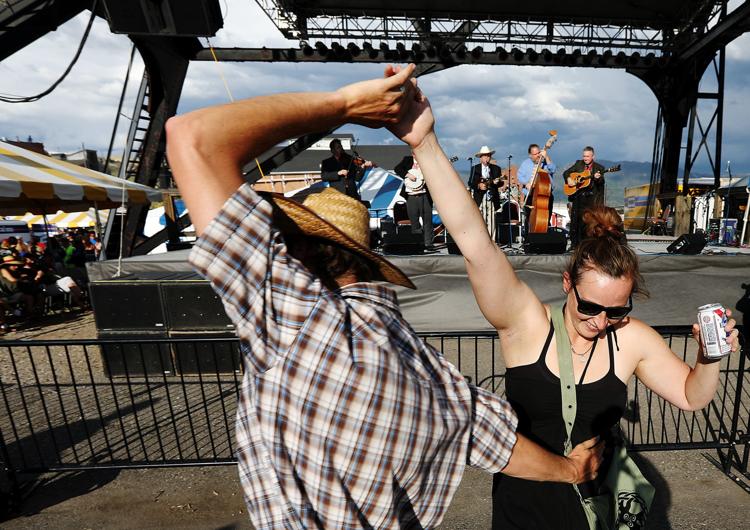 Montana Folk Festival kicks off in Butte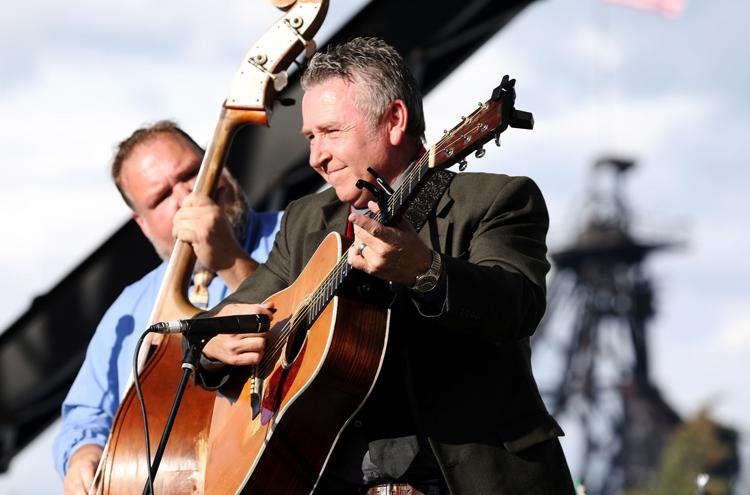 Dancing into Butte for the 2019 Montana Folk Festival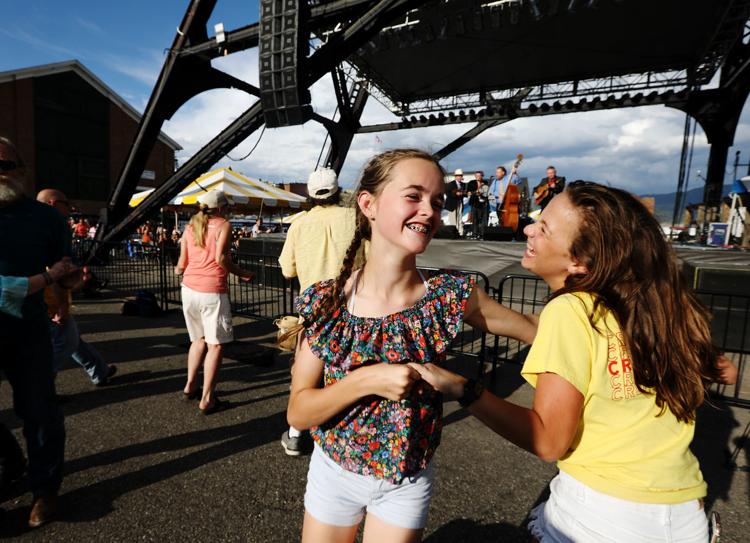 No better place to be on a Friday night in Butte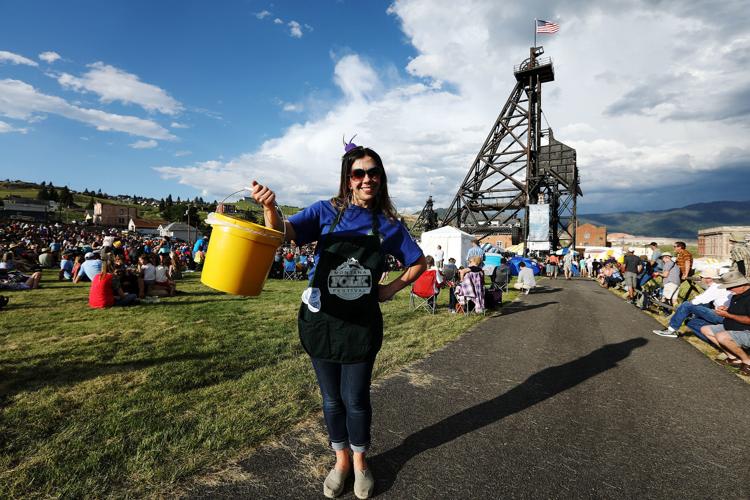 Free music festival brings a crowd to the Original Mineyard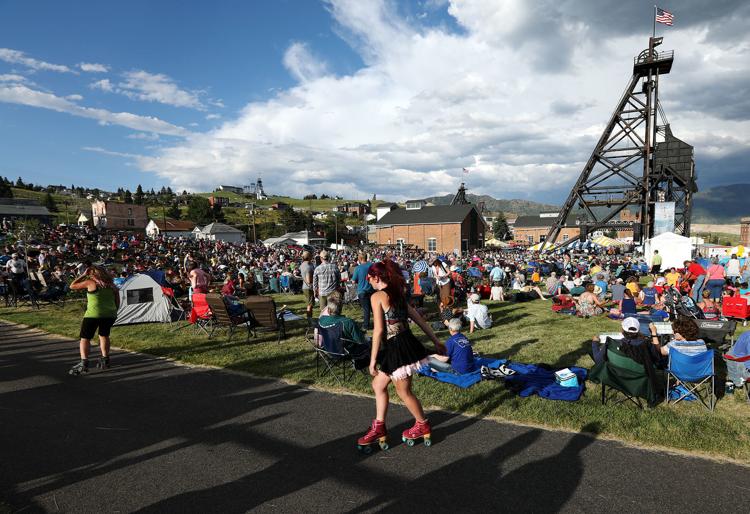 Butte is ready to Folk it up!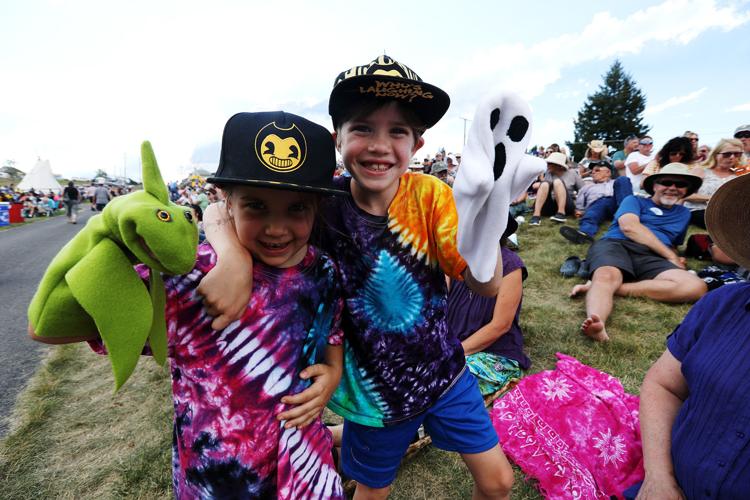 Montana Folk Festival brings visual and musical artists to Butte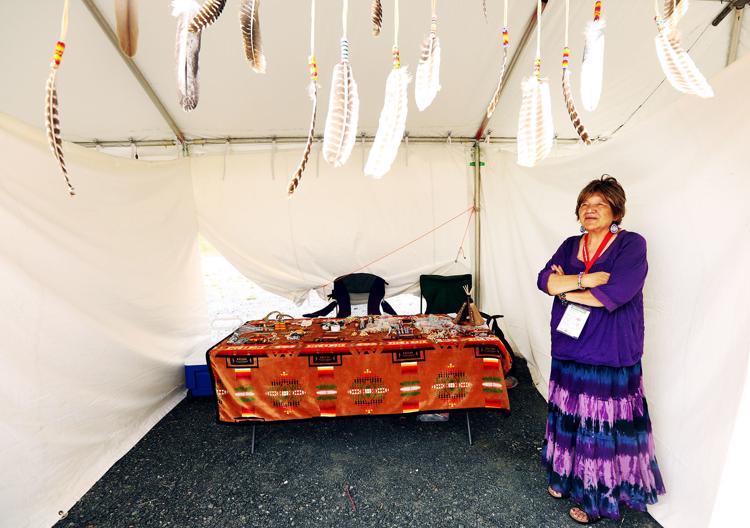 Ready for Folk Fest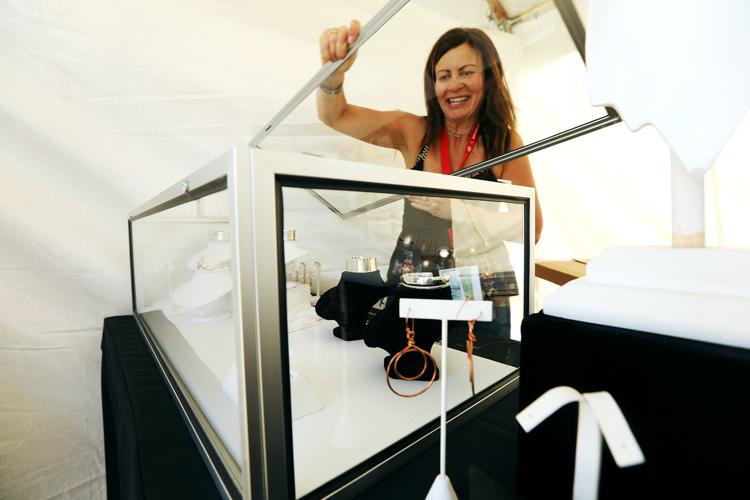 First Peoples Marketplace at the Montana Folk Festival in Butte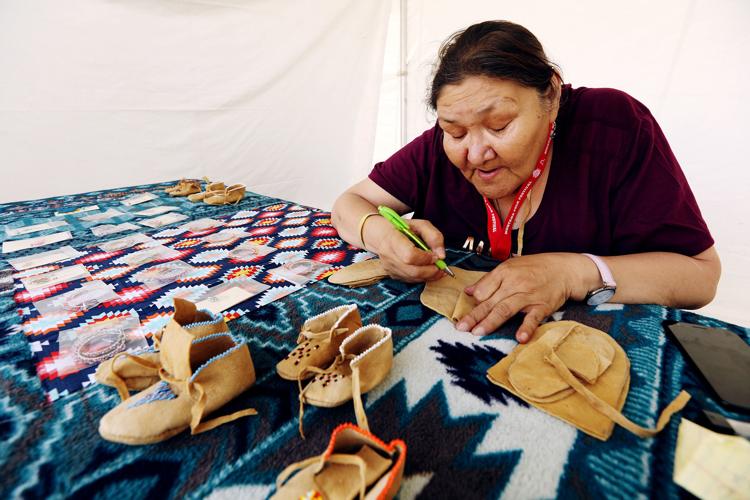 Montana Arts Market at the Montana Folk Festival in Butte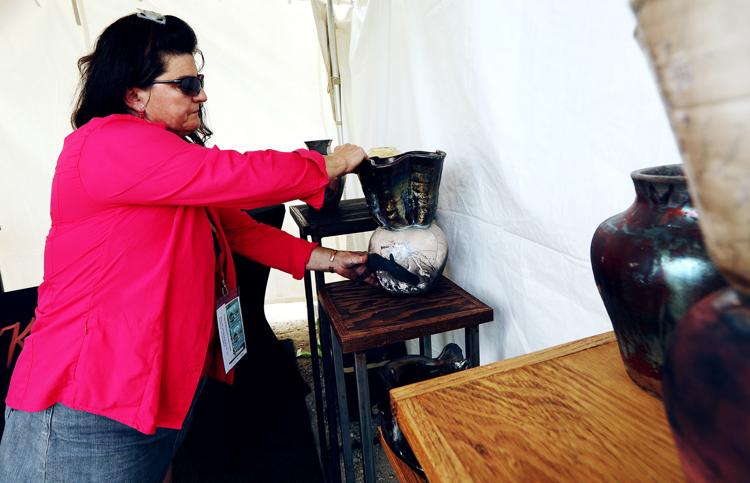 'Abso-Butte-ly!' local visual artists show work at the Montana Folk Festival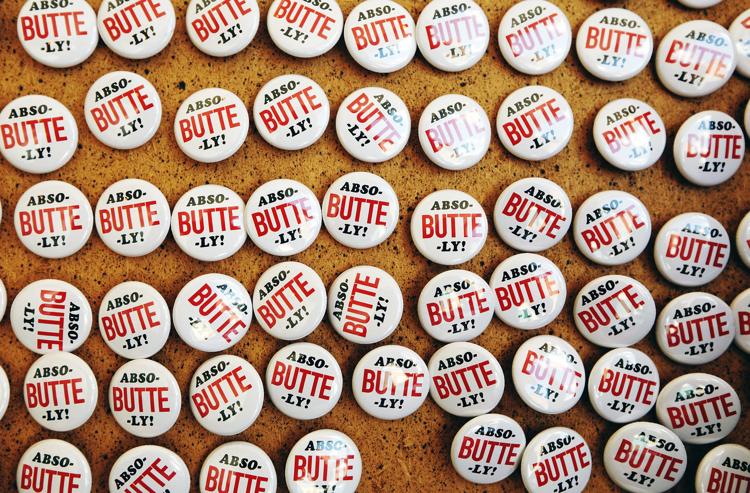 Butte artists prepare collaborative murals for Folk Fest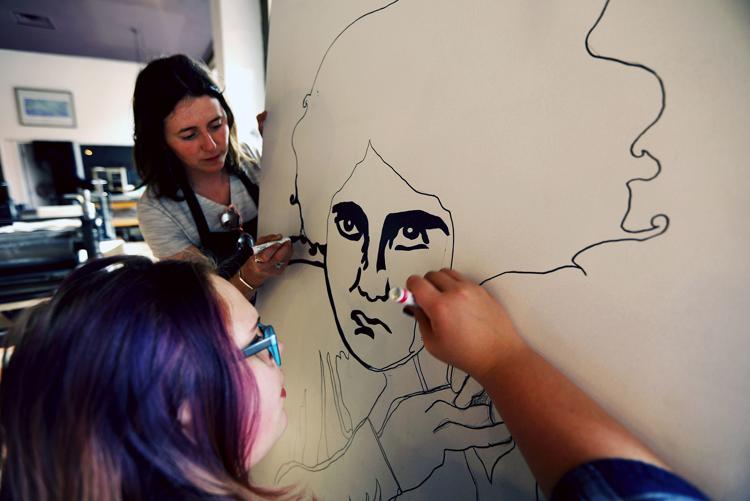 Native Youth Arts in Action makes art in Butte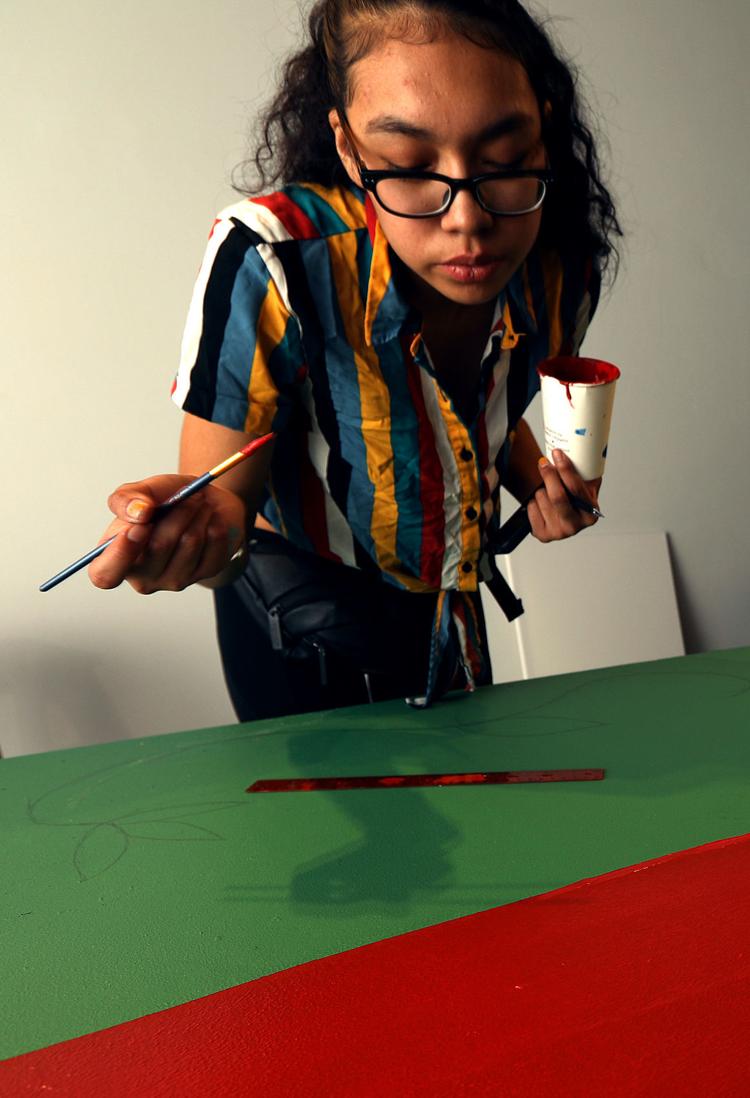 Indian Peoples Action and Creative Indigenous Collective bring artists to Butte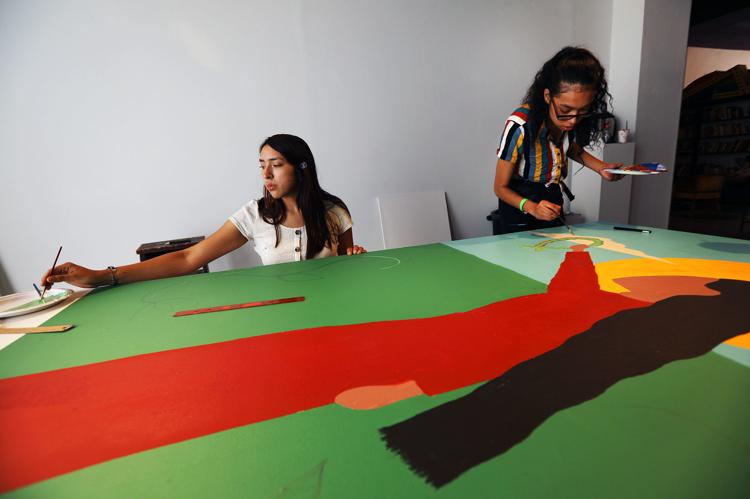 Mural project commemorates Montana's missing and murdered indigenous women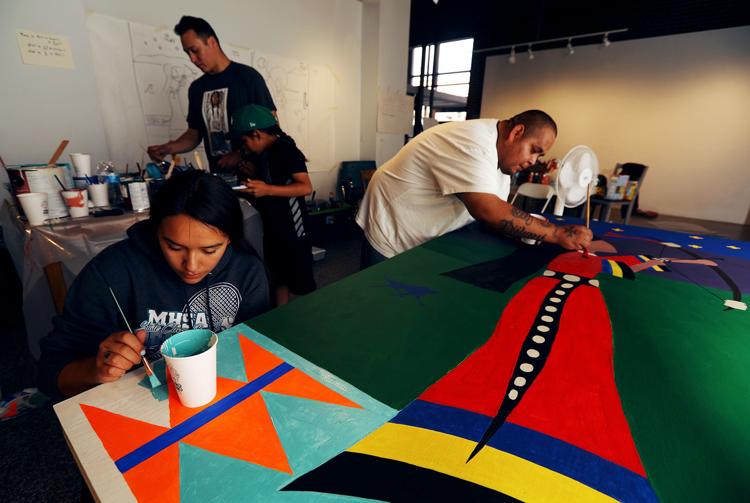 Visual artists bring their work to Butte for the folk festival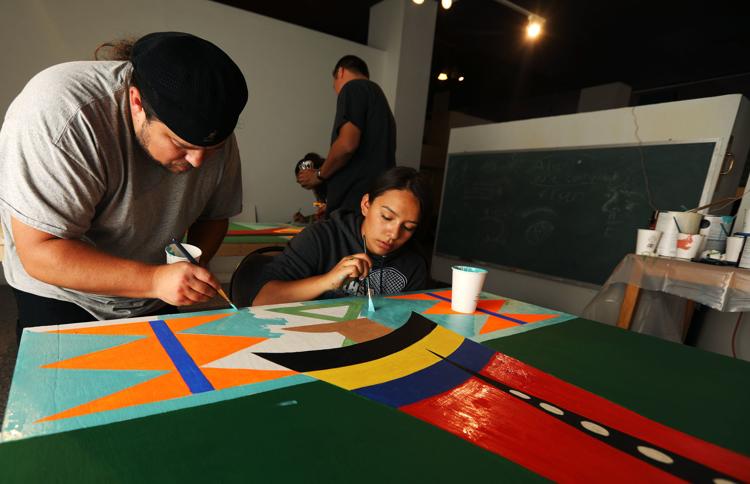 Native Youth Art in Action at the Montana Folk Festival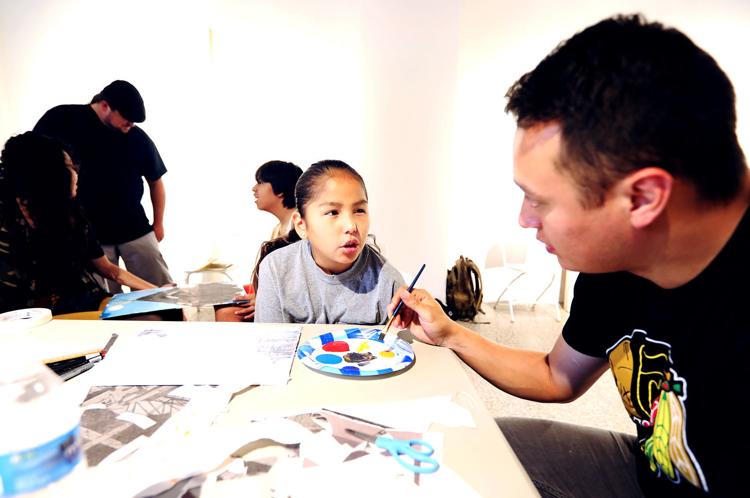 Everett and folk fest volunteers weren't the only ones who felt the magnitude of this year's Montana Folk Festival. Casey McConnell, owner of the North 46 restaurant on East Granite Street, said this was the biggest sales weekend her eatery has ever had.
"It was great as always to be a part of," McConnell said.
Selina Pankovich, owner of the M&M Bar and Café on North Main Street, described the weekend as a much bigger version of what her restaurant already sees.
"The M&M is a different monster in itself because it already draws a lot of tourists," Pankovich said. "But this weekend is always a much bigger magnitude." 
Pankovich went on to say the M&M also saw an increase in its sales this folk fest weekend compared to last. She said she organizes the weekly Music on Main summer concert series, but is always mesmerized by how much detail and organization goes into the annual folk fest.
"I think 99.9 percent of the population doesn't realize how much work goes into it," Pankovich said.
You have free articles remaining.
You're out of free articles
Sign in or create a FREE account to keep reading.
And while all of the work for this year's festival is nearly over, Everett said preparations for the next will start in a matter of weeks.
First, Everett said he and a group of volunteers will skim through the roughly 500 feedback surveys completed at the designated survey tent near the Original Stage over the weekend before sending them over to the Institute of Tourism and Recreation Research at the University of Montana. 
There, researchers will compile all of the survey data into a report Everett can use to see things like what people thought of the festival, how much money they spent and what improvements they'd like to see moving forward.
Everett said he feels there will need to be continued improvements to making the event more accessible to people with disabilities, and is excited to start working to make the Montana Folk Festival bigger and better for all who attend.
"Sometimes we'll get comments like "stop rain" or "too hot," but we also get a lot of really good, thoughtful comments," Everett said. "Getting this feedback is really important."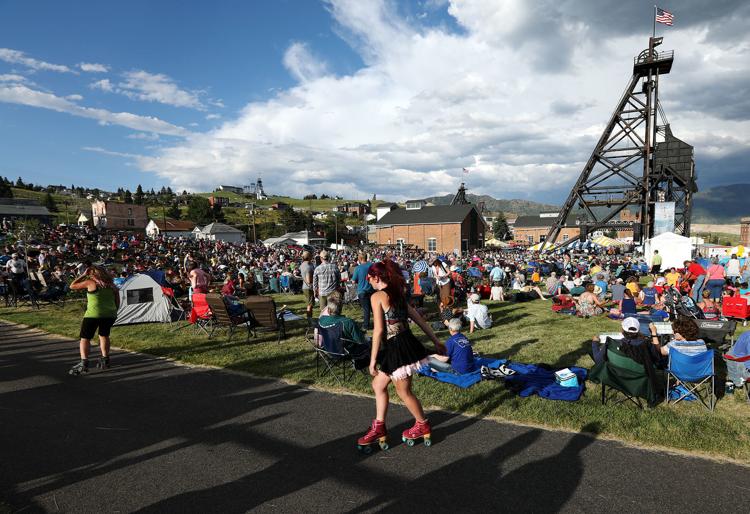 Although it seems this year's festival was bigger than the last, Butte police said they did not see much folk fest related crime. According to Sheriff Ed Lester, officers only made one arrest at the festival, which was a 28-year-old man who caused some issues at the Dance Pavilion and refused to leave.
"Despite the fact that there are huge crowds, we don't generally have a lot of incidents," Lester said.
Lester believes the visibility of officers, which were located at every venue and walked through the festival, along with the free shuttle service helps keep crime and DUI-related arrests to a minimum.
Overall, Everett said he's extremely happy with how this year's Montana Folk Festival went, and is excited to start preparing for the next.
"It was such a fantastic success, most all of the people we relied on to help have already committed to helping again next year," Everett said. "It's kind of addictive … but what's most important is knowing that people enjoyed it."