TGIF: Things to do in southwest Montana
'Zorro!' on stage in Virginia City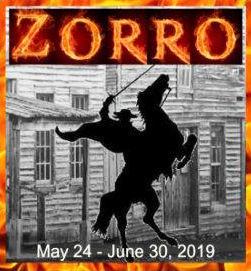 VIRGINIA CITY — The Virginia City Players present "Zorro!" through June 30.
Thrills, romance, and excitement abound. Boys and girls of all ages will want to draw their swords and join the fight against evil in this swashbuckling tale of a masked man who fights for justice.
Show times are Tuesdays, Wednesdays and Thursdays 4 p.m.; Fridays and Saturdays 7 p.m.; Saturdays and Sundays 2 p.m.
Ticket prices are $20 for adults; $18 for college students, military and seniors; $12 for children 17 and under. Season tickets are $54 for adults; $48 for college students, military and seniors; and $30 for children 17 and under.
Ned Ledoux headlines summer kickoff concert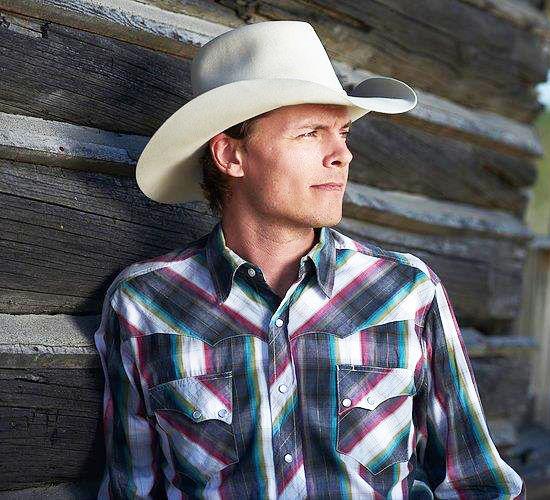 The Dillon Jaycees Summer Kickoff Concert with country star Ned Ledoux is Saturday, June 1, at the Beaverhead County Fairgrounds in Dillon.
Ledoux, son of the late country music giant Chris Ledoux, he has been playing music since he was a boy. A drummer in his father's band, Ledoux found himself with guitar in hand following his father's death in 2005.
"Once I got the taste of the road, and being in front of a crowd and just the sound of it, it was ... freedom," says Ledoux.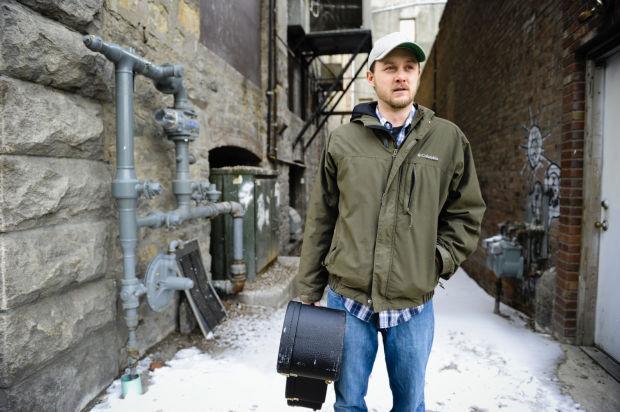 The evening kicks off with music by Montana favorite Matt Strachan, a country rock performer who hails from Helena.
Museum opens for another season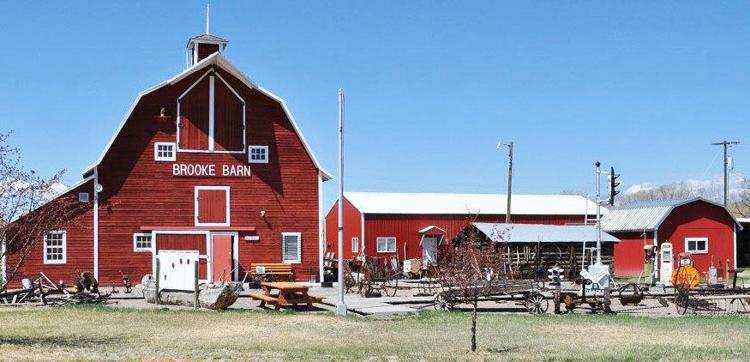 WHITEHALL — The Jefferson Valley Museum, 303 S. Division in Whitehall, will be open from Memorial Day weekend through September.
The museum continues to be restored by and run by volunteers. The upgrades are made possible by benefactors and grants. Current upgrades will be seen to the office space inside the main building and an ongoing renovation of the John Jardine Building where one can find "The Cowboy Room" and the car collection. Guiding the visitor into the buildings will be the historical Pipestone Urns which have been generously donated to the museum this year.
Inside the main building, visitors will wander through the War Room with its stories from the Spanish American War to the current conflicts and even a 42-star flag which bears some scrutiny, past new exhibits of gold mining memorabilia and the local CCC camp, through the kitchen, doctor's office, music room and the railroad room, onto the iron collection. Wedding gowns are also on display.
Each area has a story of the families that settled this area and the connection to other cities through mining, music and politics. Special tours are welcome by calling 406-287-7813.
Visitors from all 50 states as well as Canada, Mexico and Europe have come to the museum. Many come to search the genealogy files and gather historical family information.
This free museum is open Tuesday through Sunday from noon to 4 p.m. All are welcome to come and share the stories contained within this historical building.
'The Kilted Man' concert set for June 9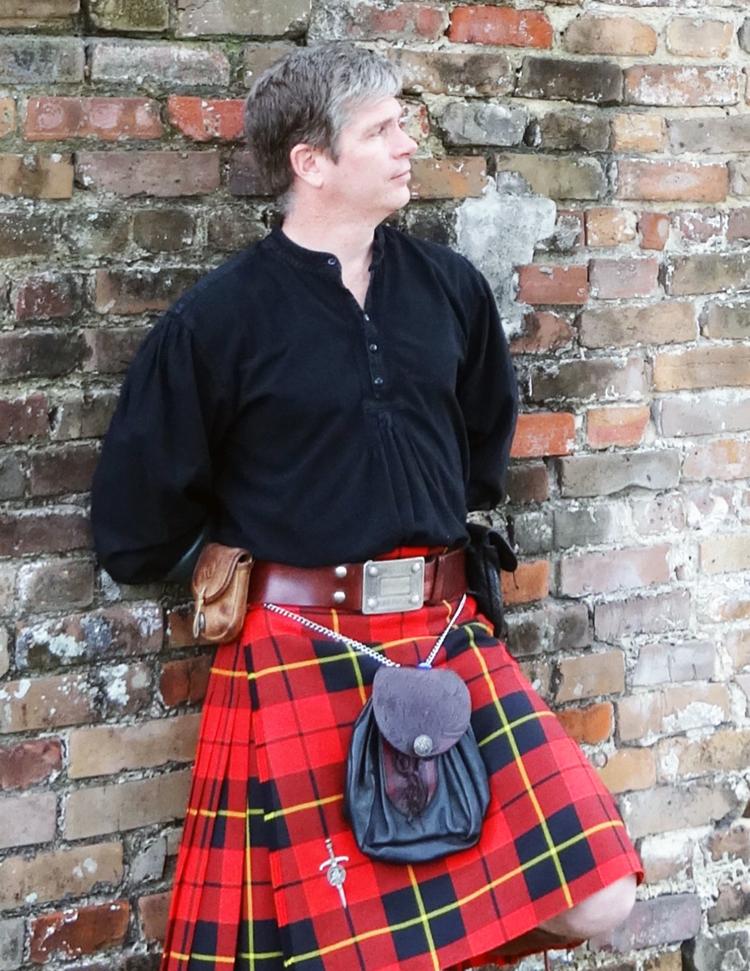 ANACONDA — Matthew "The Kilted Man" Gurnsey will perform at 7 p.m. Sunday, June 9, at the Hearst Free Library, 401 Main St., Anaconda.
Admission is free for the night of Celtic folk music.
Gurnsey delights audiences with his rousing performances of traditional Irish and Scottish music. Through the marriage of wit and finesse, he sings about wayward voyages, unrequited love and the vibrantly colorful lives of Celtic people.
His unique talents with traditional Celtic instruments such as the concertina, bodhran, bones and mandolin, add an air of authenticity to each piece and his rich bass voice provides the foundation for the beautiful melodies.
Garden club to meet Wednesday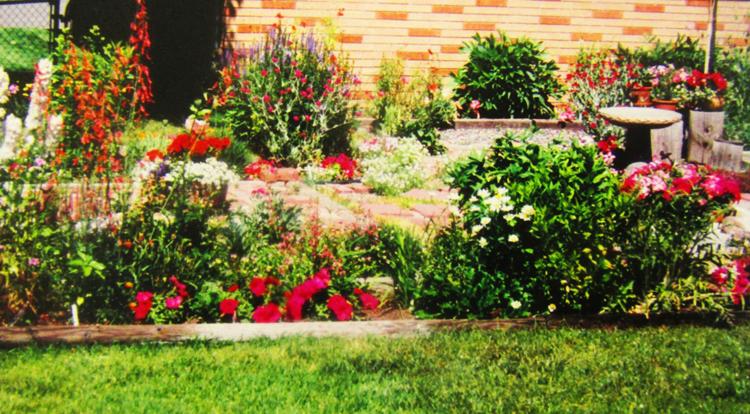 The Butte Garden Club meets at 7 p.m. Wednesday, May 29, at the Butte Archives, 17 W. Quartz St.
The meeting will feature two speakers.
Andie Conlon of the National Wildlife Federation will address planting your garden in a way to attract desirable wildlife such as pollinators and birds.
Next, former club member Evelyn Alexander will talk about the garden that she has cultivated for decades. Peace and satisfaction have been the main products of her garden.
Club memberships of $20 are due. The club will pay the dues of any first year new members.
Alive After 5 begins June 14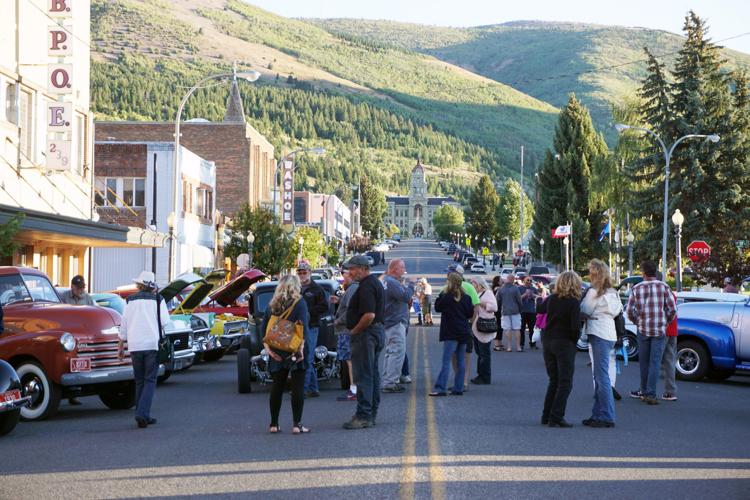 Alive After 5 takes place from 5 to 8 p.m. every Friday from June 14 through Aug. 16 in Durston Park. It includes live music, food vendors, and arts & crafts.
This year, laser tag and a jump house have been added as well.
Following is a schedule of musical acts for Alive After 5 in Anaconda:
June 14 — Smokestack and the Foothill Fury
July 5 — Wayne Brothers and the Night Life Band
July 12 — Genuine Article
Aug. 9 — Wayne Brothers and the Night Life Band
Aug. 16 — Ballad of the Bullit
Groundbreaking ceremony planned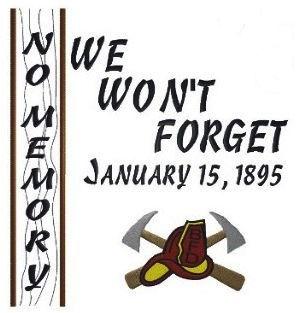 Butte Historical Memorials will have a groundbreaking ceremony for the sculpture to honor the 57 victims of the Kenyon Connell dynamite explosion of 1895 at 1 p.m. Sunday, June 9, at Fire Station 1, corner of Mercury and Idaho streets.
The disaster claimed 13 firemen and 44 civilians. 
The sculpture will include the fire chief, the oldest and youngest victims, the only surviving fire department horse, a faithful dog and fateful call box 72.
May, June events listed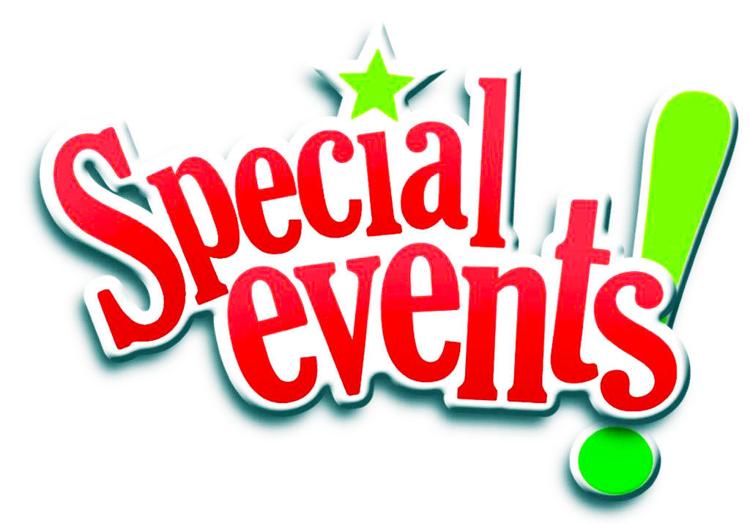 Get ready to make some plans as we head into summer. The events listed below are just some of the many Southwest Montana events on tap.
If you have an event you would like included in this listing, email the information to editor@mtstandard.com or call Tracy Thornton at 406-496-5552.
Firemen host seafood extravaganza — For decades the annual Philipsburg Volunteer Firemen's Clam and Oyster Feed has been a hallmark of the opening of summer. The clam and oyster feed will be held Friday, May 24, at the PVFD's new fire hall on the west edge of Philipsburg. Doors open at 5 p.m. The cost is $25 for adults and $5 for teenagers. Children 12 and under get in free. In addition, raffle tickets will be sold. For more details, call Jim Jenner at 406-859-8001 or email: jimjenner@mac.com.
Olberding gives talks on pandemic — Janelle Olberding will read from her latest book, "Butte and the 1918 Influenza Pandemic," Friday, May 24, at the Clark Chateau, 321 W. Broadway St. Doors open at 6:30 p.m., and the reading starts at 7. Light refreshments will be provided, with suggested $5 donation requested. Finally, she will be signing books from 2 to 4 p.m. Saturday, May 25, at Books & Books, 206 W. Park St. For more details, call 406-723-3361 or 406-565-5560.
Dance set at Anaconda Elks — The John Fox Sound will play music from the Big Band era, swing, polka, Latin, waltzes, and other dance music from 1 to 5 p.m. Sunday, May 26, at the Anaconda Elks Lodge. The cost is $10 for the general public.
Bike rodeo planned at Civic Center — The 21st annual Silver Bow Kiwanis Bike Rodeo is from 10 a.m. to 12:30 p.m. Saturday, June 1, at the Butte Civic Center. The event is open to kids of all ages. Participants learn about bicycle safety and get their bikes inspected. In addition, free bicycle helmets will be given out to all children, and there is free pizza and pop.
Come rain or come shine — Willie's Distillery will host its 7th annual spring pig roast, come rain or come shine, from noon to 6 p.m. Saturday, June 1, at 312 Main St., Ennis. The family event includes live music, free food, and the chance to win prizes.
Sheridan hosts garage sale — A community garage sale is from 9 a.m. to 2 p.m. Sunday, June 2, at Valley Assembly Church in Sheridan.
NCAT festival family fun — Summer Sosten Fest and Great Pasty Throwdown is a free festival for the whole family taking place from 11 a.m. to 4 p.m. Saturday, June 8, at NCAT. This festival will focus on local food with the Great Pasty Throwdown competition as the highlight of the day. Individuals and restaurants are invited to enter the contest to submit their best pasties. Festival goers will be able to judge for themselves by purchasing pasties from the restaurants who enter the contest. However, an official panel of judges will have the final word in awarding bragging rights to the best individual and commercial pasty bakers. The festival will also feature the Butte Bloom Plant & Seeds Sale with locally grown plant starts and seeds, as well as, tours and demonstrations on NCAT's SIFT Farm. The family-friendly festival also includes solar model car races, a bounce house, face painting, crafts, and a petting zoo for the kids. It will also include an exhibit of historic photos chronicling local food production, courtesy of the Butte-Silver Bow Public Archives.
Territorial Days to be celebrated — Deer Lodge will celebrate Territorial Days Friday-Saturday, June 14-15. The two-day event includes the Tina Schowengerdt Memorial 4D Barrel race at the Tri-County Fairgrounds. It also features classic cars, parade, street dance and a Jaywalkers Jamboree on Main Street. In addition, the annual Father's Day golf tournament at the Deer Park Golf Course, Deer Lodge. Details: 406-846-1625.
Boulder to host garage sale — Boulder Community Wide Garage-Yard Sale runs 8 a.m. to 3 p.m. Saturday, June 15. The event features a multitude of items, including appliances, clothing, dishes, furniture, knickknacks, linens, and more. Sale site maps available. Sign up or get more info at http://www.bouldermtchamber.org/events/.
Annual gem show at Civic Center — Butte Mineral and Gem Show is from 10 a.m. to 5 p.m. Saturday-Sunday, June 15-16, at the Butte Civic Center Annex, 1340 Harrison Ave. Admission is $3, children under 12 free. There will be 15 dealers in rock hobby items; 25 exhibits; and a silent auction. Details: Pete Knudsen, 406-496-4395.
Miners Union celebration set — Celebrate Miners Union Day at the World Museum of Mining 8 a.m. to 5 p.m. Saturday, June 15, at the World Museum of Minine. Admission is free. There will be a number of children's activities. Call 406-723-7211 or visit www.miningmuseum.org.
Baby shower planned — A community baby shower for new moms and moms-to-be in need of assistance will be held at 2 p.m. Sunday, June 23, at the Knights of Columbus Hall, 224 W. Park St. Participants must sign up at Healthy Family Network of Butte. Anyone wishing to donate, and the Healthy Family Network of Butte. Details: 406-782-1255.
Fairy & Wizards Fest June 29 — The annual Fairy & Wizards Festival is from 10 a.m. to 4 p.m. Saturday, June 29, at Tizer Gardens, 38 Tizer Lake Road, Jefferson City. Family friendly, dress up in your finest fairy and wizard garb. Admission is $7, includes kid activities, music, food, and kids' parades. Details: 406-933-8789.