TGIF: Things to do around Butte
Butte Farmers Market begins Saturday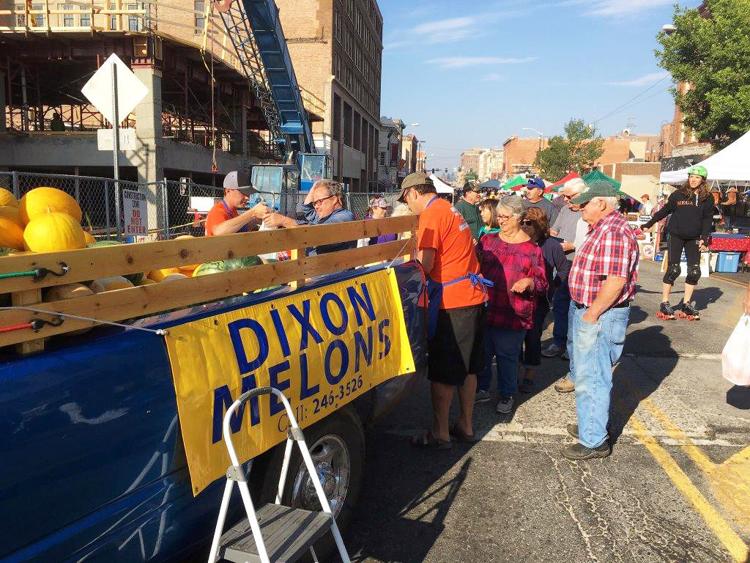 Saturday, May 18, marks the first Butte Farmers Market for the season. The weekly event will be held every Saturday through Oct. 5, offering fresh produce, other foods, all kinds of plants and a variety of arts and crafts.
Vendors line up from 8 a.m. to 1 p.m. every Saturday on both sides of West Park Street between Gamer's Café and the Phoenix Building.
A Butte fixture since 1995, the market has blossomed and grown, providing shoppers with colorful and hardy hanging and bedding plants, farm fresh eggs, and fruits and vegetables from gardens in the Butte area, the Hutterite colonies near Choteau and Hmong vegetable gardens in the Missoula and Bitterroot area.
Vendors also offer a wide variety of baked goods, packaged sausages, cut flowers, salsa and other prepared foods. A variety of arts and crafts by craftspeople from throughout southwest Montana are available each Saturday as well.
Some produce items are seasonal, so the Farmers Market is a great place to get Flathead cherries in mid- to late-July and melons in August. Some family-run cherry orchards in Montana make a point of having their fruit on hand each summer.
Kick up your heels at the Elks for Country Western Night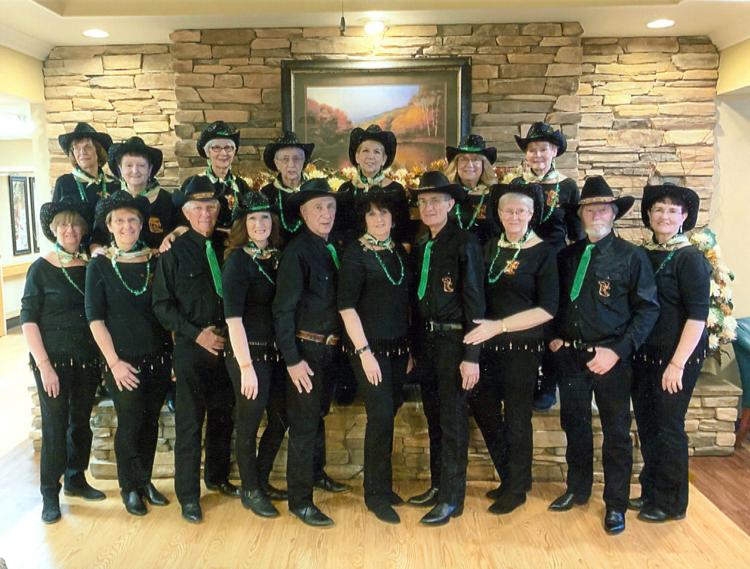 It's Country Western Night from 7 to 11 p.m. Saturday, May 18, at the Butte Elks Club, 206 W. Galena St.
The evening of dance begins at 7 with line dancing lessons, led by Colleen Klobucar and other members of the Copper City Divas & Dudes. At 8, all dancers are invited to kick up their heels with music by Kick Start.
The cost is $5. For more details, call 406-490-6935.
Author to give talk on latest book 'Butte and the 1918 Influenza Pandemic'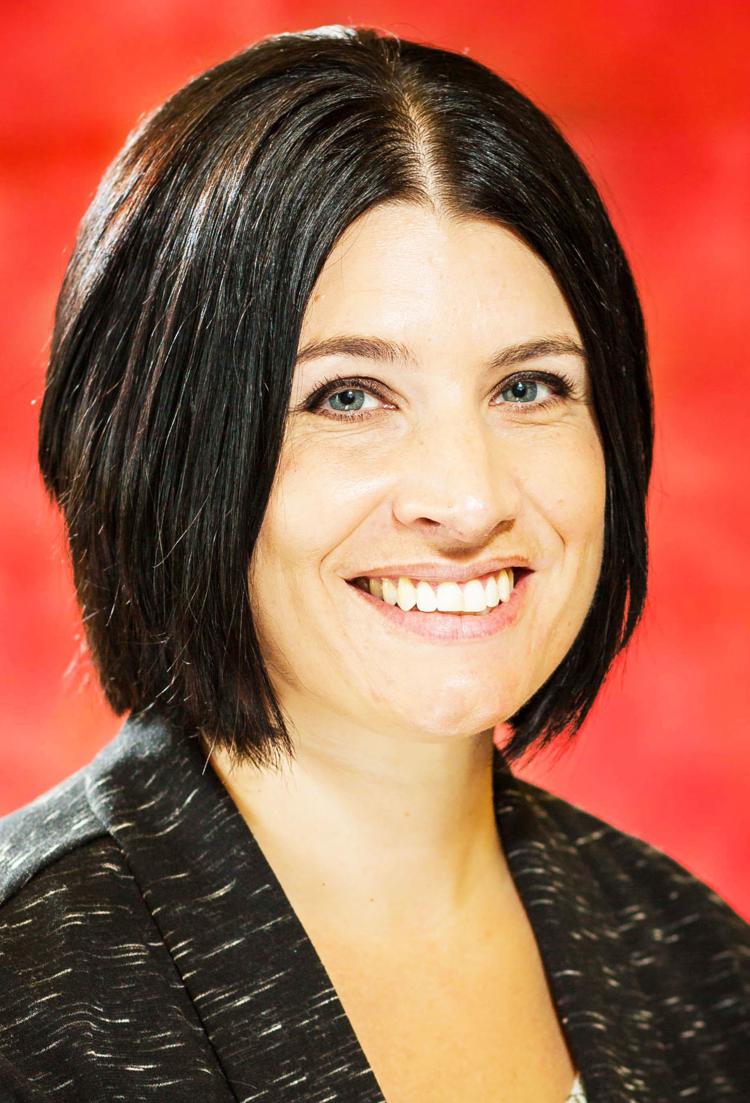 Janelle Olberding will talk about her latest book, "Butte and the 1918 Influenza Pandemic," at 6 p.m. Wednesday, May 22, at the Carle Gallery, located in the Butte Public Library (third floor), 226 W. Broadway St.
Olberding will also answer questions and sign books. Copies will also be available for purchase at the event. The following day, Thursday, May 23, she will be at the Butte-Silver Bow Chamber of Commerce, 1000 George, from 11 a.m. to 1 p.m.
The author will again read from her book Friday, May 24, at the Clark Chateau, 321 W. Broadway St. Doors open at 6:30 p.m., and the reading starts at 7. Light refreshments will be provided, with suggested $5 donation requested
Finally, she will be signing books from 2 to 4 p.m. Saturday, May 25, at Books & Books, 206 W. Park St.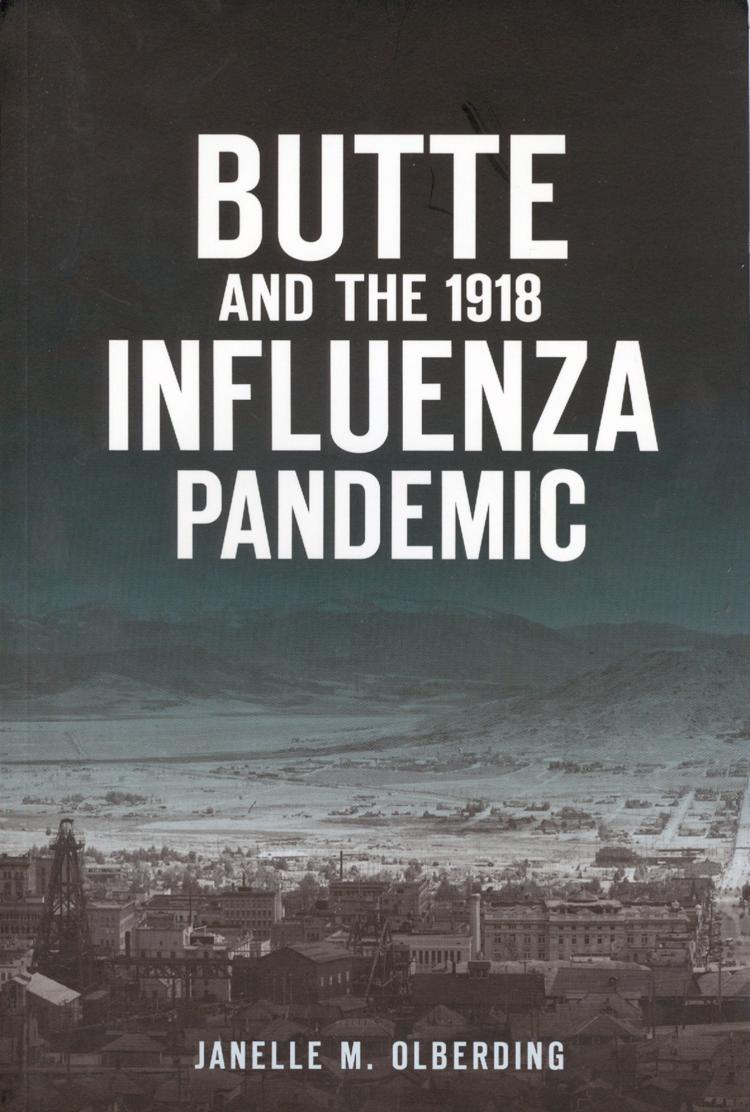 In less than six months, the Spanish flu killed almost 2 percent of Butte's residents and overwhelmed public health systems. Experimental treatments, civil unrest, death, and human resilience followed in the dramatic final weeks of the year. Olberding recounts the emotional struggle of the men and women who fought against, suffered from, and succumbed to influenza on the "Richest Hill on Earth."
An independent historian, writer, and lifelong learner, Olberding's interest in communicable disease was piqued while working in public health, and she began studying its effects on culture and history as a graduate student at Norwich University. She currently works in higher education and lives in Glendive, with her husband and daughter.
For more details, call 406-723-3361 or 406-565-55600.
'Backroads of Montana' segment airs Monday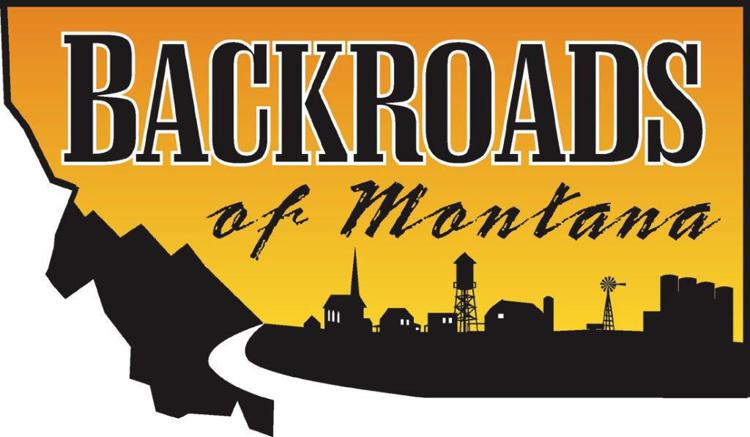 MISSOULA — A new episode of the awarding-winning travelogue "Backroads of Montana" will premiere at 8 p.m. Monday, May 20, on MontanaPBS.
"We head to some real out-of-the-way spots on this program,'" host and Montana native William Marcus said of this episode, titled "Rumors and Ringers."
The travelogue is produced by Marcus, Gus Chambers, John Twiggs and Ray Ekness.
Avon's Jack Price and friends keep the sport of horseshoe pitching alive in Montana. He's added horseshoe pits inside his garage so the competitions can continue during the winter months. And there's a former friend and world champion that is always on their minds.
Gallup City, the dream of former Montana Gov. Hugo Aronson, once boasted a hotel, a dance hall and a grocery store – all riding above an underground ocean of oil. Today, only prairie dogs and pheasants notice the hand-hewn wooden sign that marks its location in Pondera County.
An iconic black goat once roamed the steep cliffs near De Borgia on the west end of Mineral County. For more than a decade, locals nicknamed him Stinky and watched for him every time they drove past McGee Point.
Travel to West Yellowstone to meet participants and volunteers in Montana's Ski for Light program. The event enables visually impaired participants to experience Montana's great outdoors. Follow two legally blind skiers from Bozeman and Lewistown as they take in the sensations of cross-country skiing and snowshoeing.
The Missoula Smokejumper Base, the largest in the country, trains about 75 men and women firefighters each year to quickly reach and attack fires in remote and roadless areas in the West. Marcus will take viewers on a tour of the facility.
 "Rumors and Ringers" will re-air at 7:30 p.m. Thursday, May 23, at 5 p.m. Saturday, May 25, and at 10:30 p.m. Sunday, May 26.
Archives to host NCAT speakers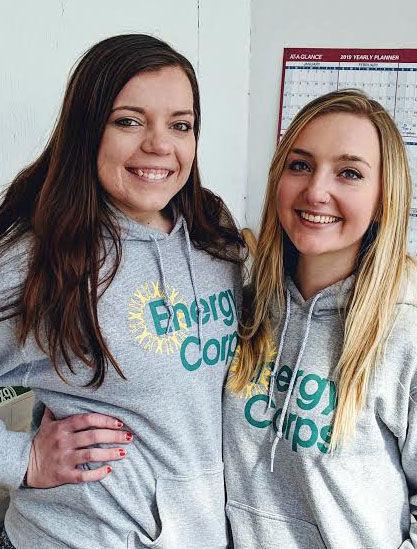 The Butte-Silver Bow Public Archives at 17 W. Quartz St., will continue its Brown Bag Lunch series at noon Wednesday, May 22, with a presentation by Madelynn Nelson and Melissa Englund from the National Center for Appropriate Technology (NCAT) about building community resilience and sustainability.
A resilient Butte can adapt to changes without losing the essential qualities that define what Butte is and what it does. The presenters will focus on resilience being more than just hazard preparedness, and more of resilience as an uplifting and celebration of a community and its culture. 
At the end of the presentation Nelson and Englund will talk about NCAT's upcoming Sosten Fest, and how it will aim to build resilience and sustainability in Butte through bringing the community together and starting important conversations.  This festival will focus on local food with the Great Pasty Throwdown competition as the highlight of the day.
Guests are encouraged to bring a sack lunch. Coffee and water will be provided. Details: 406-782-3280.
Voices of the Pintlers spring concert set for Sunday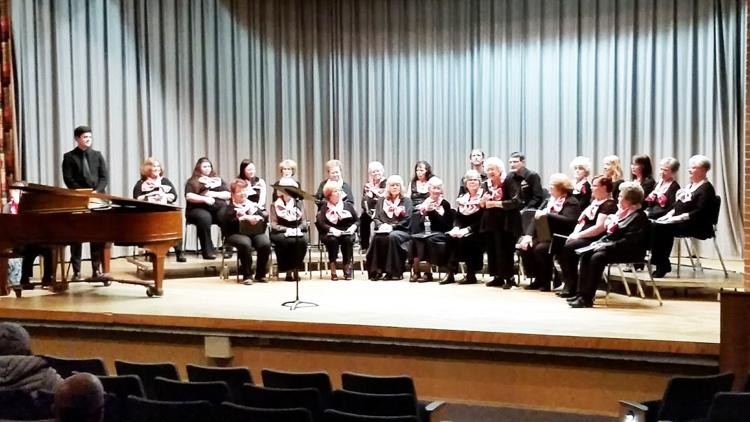 The Voices of the Pintlers will have their spring concert at 7 p.m. Sunday, May 19, at the Anaconda Junior/Senior High School Little Theater. A free-will offering can be given at the door.
The concert will include songs from Phantom of the Opera, West Side Story, and the individual songs such as "Every Time I Feel the Spirit," "Sourwood Mountain," "The Seal Lullaby,", "Coming Home," and "The Way We Were."
The choir is under the direction of Spencer Fehr and the accompanist is Lorie McMath.
Choir members are Jane Bing-Craig, Cookie Bizjak, Susan Bivens, Michael Briggs, Rae Driggs, Michael Drummond, Jacqueline Dudding, Nicole Fehr, Frances Glynn, Rose Mary Gross, Cynthia Hansen, Claudia Johnson, Mary Johnston, Sue Konicek, Madeline LaValley, Kaitlin Hurst, John Lombardi, Mary Rose Nielsen, Frances Robbins, Larry Rupp, and Maureen Watt.
The choir is sponsored by the Anaconda Adult Ed Program.
Firemen host seafood extravaganza
PHILIPSBURG — For decades the annual Philipsburg Volunteer Firemen's Clam and Oyster Feed has been a hallmark of the opening of summer. Traditionally held on the Friday of Memorial Day weekend, the all-you-can-eat event has grown to a truck and trailer load of fresh clams and oysters driven overnight to the event from the Washington coast.
The clam and oyster feed will be held Friday, May 24, at the PVFD's new fire hall on the west edge of Philipsburg. Doors open at 5 p.m.
"It's our major fundraiser each year," said Max Statler, president of the Philipsburg Volunteer Fire Dept. "The main course is the fresh seafood but we also have spaghetti, salads and desserts as well."
The cost is $25 for adults and $5 for teenagers. Children 12 and under get in free. In addition, raffle tickets will be sold.
Some events geared toward kids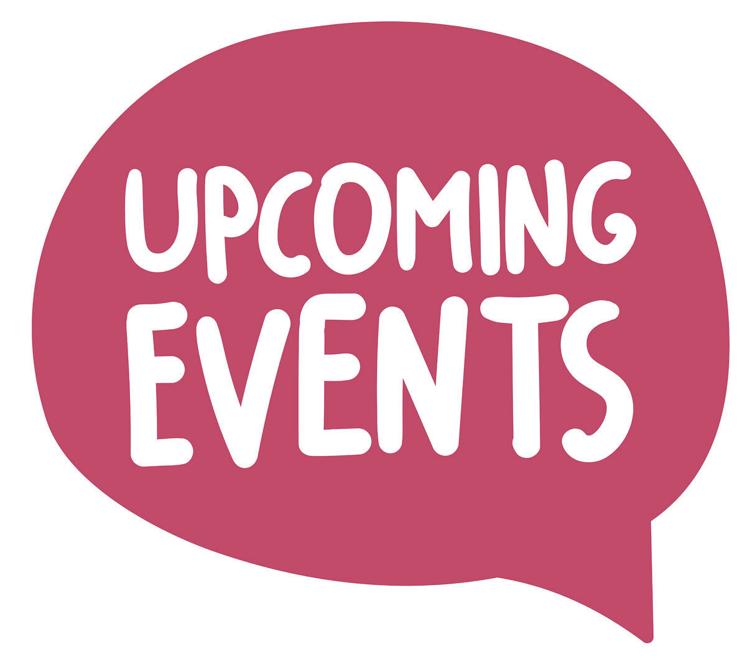 Listed below are some events that just may pique your interest. Also, if you have an event you would like included, email the information to editor@mtstandard.com.
Norwegians note Constitution Day — The Daughters of Norway, Solheim Lodge No. 20, will be celebrating Norwegian Constitution Day on Friday, May 17. Norway was granted freedom from Denmark in 1905. From 10 a.m. to noon, the group will be serving baked goods and coffee in the rotunda of the Butte-Silver Bow Courthouse. Artifacts will also be on display. The public is invited to attend. There will also be information on Solheim Lodge, which was initiated in Butte in 1913. At 11 a.m., Chief Executive Dave Palmer will raise the Norwegian flag as the group, led by Pete Godtland, sings the Norwegian National Anthem to honor the homeland of their ancestors.
Blues dynamo to perform at Covellite — Annika Chambers, the 2018 Blues Music Award nominee, will be performing on stage at 8 p.m. Friday, May 17, at the Covellite Theatre, 215 W. Broadway St. The dynamic monster vocalist from Houston, Texas, continues to shock and amaze many blues lovers who have the opportunity to hear her sing. With a variety of soulful, heartwarming and ground stomping tunes, Chambers is sure to rise above and beyond your expectations. Tickets are $15 in advance and $20 at the door. To purchase tickets, go to www.montanabooking.com.
Diary of Anne Frank staged in Deer Lodge — The first show on the Cutler Brother's stage this season will visit a dark time in our world's history as the company will produce "The Diary of Anne Frank." Shows run May 17-19 and are performed at 7:30 p.m. Fridays and Saturdays and 2 p.m. Sundays. The play has a cast of 13 local thespians. Anne will be played by Deer Lodge elementary 6th grader Sara Spring. Tickets may be reserved by calling the box office at 406-846-4096 or by visiting cutlerbros.com. Tickets range from $15-$20 and shows are generally on weekends.
'Romantic Musings' concert in Dillon — A classical music concert featuring wistful melodies and commentary takes place at 7:30 p.m. Saturday, May 18, at the First Presbyterian Church, 24 S. Pacific, Dillon. Carrie Krause and Julie Gosswiller perform "Romantic Musings," an evening of chamber music for violin and piano. The program features the Franck Sonata — perhaps the most beloved sonata of all time — composed for the revered early 20th c. violinist Eugene Ysaye to play at his own wedding. Admission at the door is $15 general/$5students suggested donation. Details: 406-599-3397 or go to info@baroquemusicmontana.com.
Kids to Parks Day Saturday — Montana State Parks will host a Kids to Parks Day event from 10 a.m. to 4 p.m. Saturday, May 18, at Lewis & Clark Caverns State Park, 25 Lewis & Clark Caverns Road, Whitehall. The event is free
  Come celebrate this national day of play at Montana's first state park. Kids to Parks Day was created to connect kids to their local, state, and national parks. Visitors of all agers can enjoy a variety of nature-based demonstrations, activities and interpretive talks throughout the day, including a skull identification booth hosted by ZooMontana, a noxious weed backpack coloring activity hosted by Jefferson County Weed District, a hunt for invertebrates hosted by Clark Fork Watershed Education Program, and much more. In addition, there will be a Junior Ranger program, a guided hike, and talks on bears. For more details, call the park visitor center at 406-287-3541.
Fun at the Big Hole River — Kids Day on the Big Hole River is Saturday, May 18 and is free and open to area youth ages 7-13. Bring your children out to enjoy a day of fun and learning on the banks of the Big Hole River near Melrose. Activities include fly casting and fly tying lessons, bug and trout identification, river safety, survival skills and more. Lunch is included and there will be prizes for all attendees at the end of the day. Registration forms and informational flyer can be found on the Big Hole River Foundation website at www.bhrf.org. Download the registration form or email us at bhrf@bhrf.org to request. Registration is open to the first 75 applicants and fills up quickly.
Holistic fair at Montana Tech — The Montana Mind, Body & Soul Fair will be from 10 a.m. to 6 p.m. Saturday, May 18, at the Montana Tech Student Union Building. The event showcases holistic and alternative wellness modalities and products. Keynote speaker is Danielle Egnew, who will be recording the first episode of her TV show "The Road Angel" in Butte. Admission is free. Details: Stephanne Cox, 406-491-4460.
Movie premiere at Mother Lode — "Zulu Summer – A True Story of Coming to America" will premiere at 7 p.m. Saturday, May 18, at the Mother Lode Theatre, 316 W. Park St. What started as a series of hilarious Facebook messages between a sincere Zulu prince and a suspicious late-night DJ in Butte, has evolved and blossomed into a cross-cultural friendship and ongoing educational exchange between the United States and South Africa. This documentary is a love letter to Butte, who during the summer of 2017 opened her arms to strangers from the opposite side of the planet. Tickets are $10 in advance, and $15 the day of the show. They may be purchased at the Mother Lode box office or by calling 406-723-3602.
Brew festival set for May 18 — Come rain or come shine, the 4th annual Tap into Ennis Festival will be from 3 to 7 p.m. Saturday, May 18, in downtown Ennis at Lions Club Park. Tickets are $25 and includes a commemorative cup, endless tastings, and two full drinks of your choice. The event is free to enter if you are not drinking. There will be food, music, family fun, a silent auction and more. Contact the Ennis Chamber of Commerce for more details, 406-682-4388.
Pinochle tourney planned — A "Finally Spring" pinochle tournament, hosted by Divide Grange #142, will be held at 1 p.m. Saturday, May 18, at the Grange Hall in Divide. Refreshments will be served and prizes will be awarded. Cost is $10. Details: Linda at 406-498-3344.
Dance set at Anaconda Elks — The John Fox Sound will play music from the Big Band era, swing, polka, Latin, waltzes, and other dance music from 1 to 5 p.m. Sunday, May 26, at the Anaconda Elks Lodge. The cost is $10 for the general public.
NCAT festival family fun — Summer Sosten Fest and Great Pasty Throwdown is a free festival for the whole family taking place from 11 a.m. to 4 p.m. Saturday, June 8, at NCAT. This festival will focus on local food with the Great Pasty Throwdown competition as the highlight of the day. Individuals and restaurants are invited to enter the contest to submit their best pasties. Festival goers will be able to judge for themselves by purchasing pasties from the restaurants who enter the contest. However, an official panel of judges will have the final word in awarding bragging rights to the best individual and commercial pasty bakers. The festival will also feature the Butte Bloom Plant & Seeds Sale with locally grown plant starts and seeds, as well as, tours and demonstrations on NCAT's SIFT Farm. The family-friendly festival also includes solar model car races, a bounce house, face painting, crafts, and a petting zoo for the kids. It will also include an exhibit of historic photos chronicling local food production, courtesy of the Butte-Silver Bow Public Archives. The festival will also offer table space for vendors, and NCAT is looking for co-sponsors for the event. Details are available on the website or call 406-494-4572.
Annual gem show at Civic Center — Butte Mineral and Gem Show is from 10 a.m. to 5 p.m. Saturday-Sunday, June 15-16, at the Butte Civic Center Annex, 1340 Harrison Ave. Admission is $3, children under 12 free. There will be 15 dealers in fossils, minerals, gems, jewelry and other unusual items; 20 exhibits; and a silent auction. Details: Pete Knudsen, 406-496-4395.
Miners Union celebration set — Celebrate Miners Union Day at the World Museum of Mining 8 a.m. to 5 p.m. Saturday, June 15, at the World Museum of Minine. Admission is free. There will be a number of children's activities. Call 406-723-7211 or visit www.miningmuseum.org.