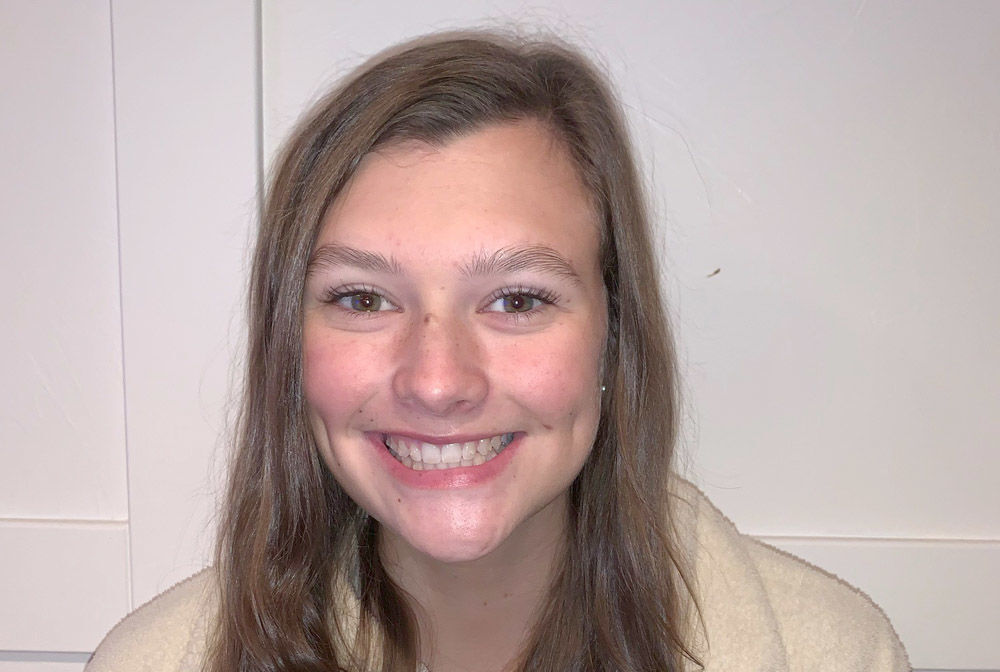 Editor's note: The following is part of a year-long series of Teen of the Month profiles. School officials select each student. At the end of the year, one of the students will receive a scholarship.
When it came time to nominate one of his Butte Central Catholic High School (BCCHS) students for The Montana Standard's Teen-of-the-Month feature, Principal J.P. Williams didn't hesitate to select senior student Avery Kelly.
"Avery is a phenomenal academic standout at Central, earning a 4.1 G.P.A. and taking all honors and advanced courses," he said. In addition to her positive attitude and leadership qualities, Williams said Kelly shines in more than just academics: "Avery is also a standout athlete at Central and in our entire athletic conference."
For Kelly, who has spent the entirety of her grade school experience in the Butte Central system, academic excellence and sports success is all about just doing what she loves with her friends. "I like how the teachers all know your names and when you walk through the halls you know everybody," she said.
Kelly said that although she enjoys math and science and currently is enrolled in honors biology and advanced math, her favorite subject is honors English. "I really enjoy reading," she said. Her favorite books include "My Sister's Keeper" by Jodi Picoult and the classic "Pride and Prejudice" by Jane Austen, which she recently finished for her English class. Her English instructor Kristina Billington has had Kelly in her honors class for the past two years and is impressed with her student's talent and academic maturity. "She is a wonderful writer and a model student," she said.
When she doesn't have her head buried in a book, Kelly is most likely to be found practicing or playing a team sport. Her favorite sport is volleyball, and she has been playing since the fourth grade. "I've grown up playing with the same kids. We all know each other really well," she said. Kelly also plays varsity basketball and tennis. "We all have a bond and I enjoy playing with my friends," she said.
Despite her busy academic and athletic schedule, Kelly still finds time for clubs and organizations — the National Honor Society, Health Occupations Students of America (HOSA), BCCHS Bishop Thomas Scholar Academy, and Key Club. Through her involvement in some of these clubs and organizations, she's positively impacted the community by volunteering with community dinners, clothing drives, and the Special Olympics bowling tournament.
Kelly's parents, Brodie and Nikole Kelly, were proud, but not surprised to learn their daughter had been recognized for her school success. "She's always been very driven and committed," Nikole said. "Whatever she puts her mind to, she'll accomplish," she added. Brodie agreed. "She's got a great work ethic. I think she's got natural athletic ability," he said. Both parents agreed that as the oldest sibling and cousin in the family, she's serving as a great role model for the younger children. "I grew up around kids so I'm really good with them," added Kelly, who has become quite an experienced and trusted baby sitter.
At the moment, Kelly is uncertain what career she will pursue after high school, but has started touring college campuses in the state and has recently visited MSU in Bozeman and Carroll College in Helena. Whatever path she decides to follow, Principal Williams has faith she will continue to excel.
"… I would definitely look for Avery to make an impact at the next level in collegiate academics and athletics …" he said.