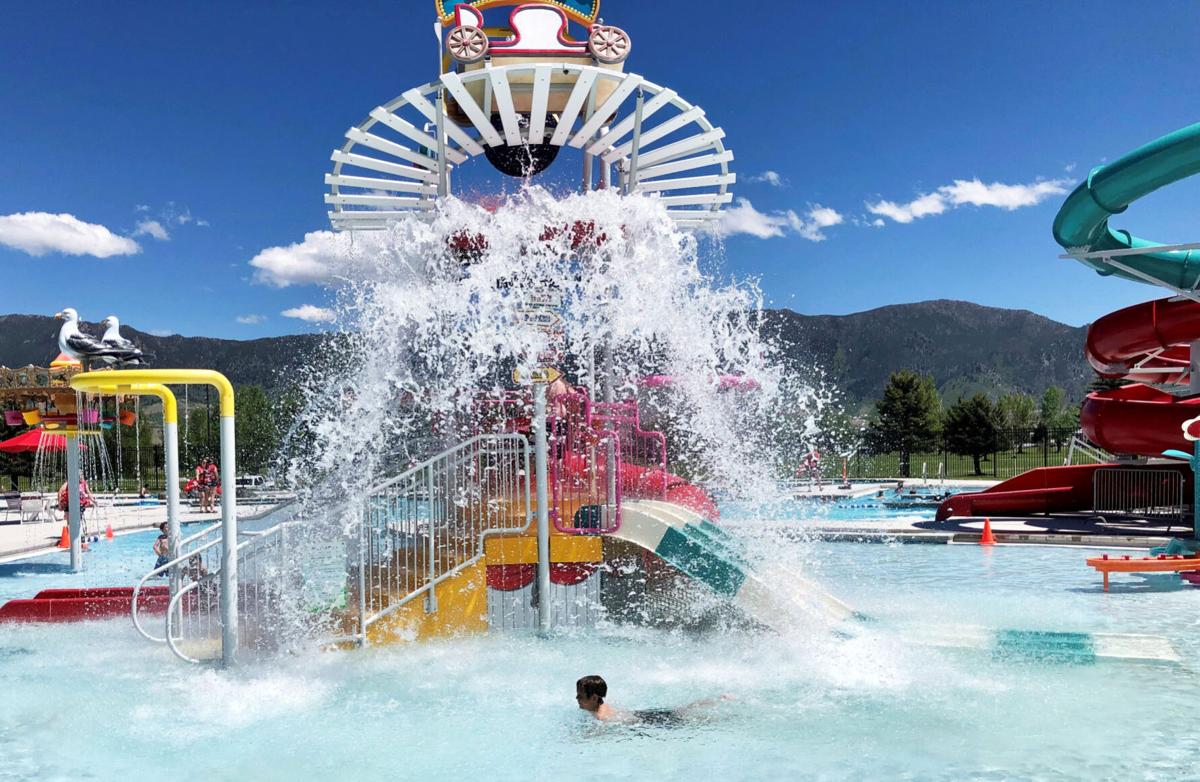 From ball fields to the water park to golf courses to Expedition League baseball, people are getting out and about in signs that normalcy is taking root in Butte again after its pandemic-induced absence last year.
Ridge Waters hit capacity Sunday, Highland View Golf Course was hopping, softball grounds at Longfellow Field and Father Sheehan and Stodden parks were alive with players, fans, chatter and cheers, and everywhere, people were parking where they shouldn't.
On Monday, with COVID attendance caps of 250 still lingering at the water park, some folks had to be turned away when the limit was reached quickly after a noon opening. They were encouraged to return at 4 p.m., when the second three-hour time slot started.
It's been hectic for county parks crews and officials, and while they're largely at full strength again after summer-help cutbacks last year, they're still trying to add lifeguards in hopes of letting more kids and families into Ridge Waters at one time.
But they're not complaining.
"It's been great," Parks Director Bob Lazzari said Monday after detailing the fast summer start to members of the Parks and Recreation Board. "It is nice to see people out and doing stuff."
With Basin Creek Reservoir on the cusp of opening for recreation and a weekend of events planned around the Fourth of July, it's only going to get busier.
The county was having a hard time hiring lifeguards for Ridge Waters but has managed to get 18 on board so far, said Mark Fisher, who manages the water park and Highland View. They want to get about a dozen more trained and hired.
If they can do that, Lazzari said, they could probably up the capacity limit to at least 300 for each of the afternoon sessions. The first runs from noon to 3 p.m. and the second from 4 to 7 p.m.
The $8.7 million water park has been wildly popular since its first season in 2018, but got a late start last year with attendance ultimately limited to 100 people for each of two open sessions. The cap was set at 250 per session for the start of this season.
That was based in part on the average number of patrons each day during summer 2019, well before the pandemic hit, of 238. That number, however, factors in days it was closed or partially closed due to weather.
The park can accommodate up to 920 people at once during normal times. But to even consider increasing the cap to 300 this summer, more lifeguards are needed to keep an eye on everyone at all times and cover all shifts, Lazzari said.
The county, like restaurants and many private businesses, has struggled to find enough workers in recent weeks as the pandemic eased. Lifeguards start at $10 per hour, but they get a 50-cent raise each summer they return, capped at $12 per hour.
Lazzari said job postings remain active for more lifeguards and the county will pay for training.
Phillip Borup, CEO of the Butte YMCA and a member of the parks board, said the YMCA is offering a dollar-an-hour bonus for lifeguards who work there this summer and stay through the end of the season.
"August is a very difficult time because you will have college kids taking off and high school kids want to take off the last one or two weeks anyway," he said. They might stick around, and not call off as much, if they can earn $200 to $400 more for the season.
Lazzari said that sounded like a good idea and he would run it past other county officials.
Among other updates Monday on the parks front:
• The county has hired a "camp host" to live in an RV at Basin Creek Reservoir, the last step needed before making the area south of Butte accessible to fishing, hiking, biking and picnicking. Some paperwork on the hire is pending but the area should open within two weeks, Lazzari said.
• County officials thought they had a local restaurateur lined up to open and operate a restaurant at the new Highland View clubhouse, but it fell through at the last minute due to a personal matter. That means the search continues.
• The Mining City Tommyknockers, coming off a six-game road trip, were to open a six-game home stand Tuesday. Games start at 7:05 p.m. at 3 Legends Stadium Tuesday through Saturday, with the first pitch set for 5:30 p.m. on Sunday.