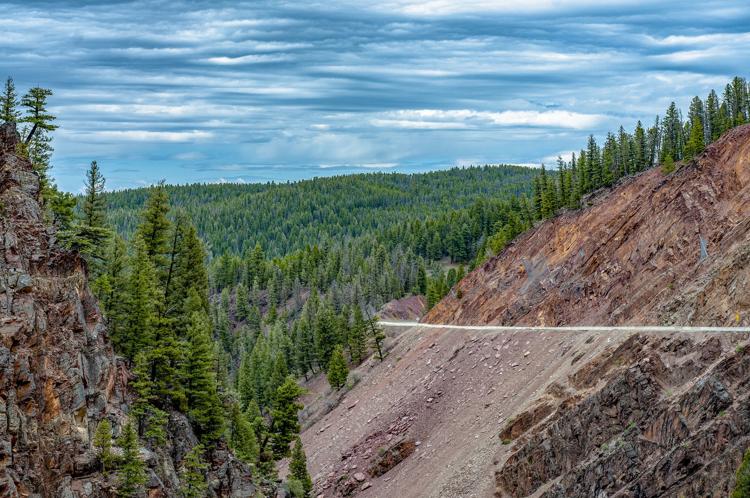 MAY
24 – Fireman's annual Clam Feed is from 5 to 8 p.m. in the town's new fire hall. The annual event is a fundraiser for the volunteer fire department.
JUNE
12 — Waffle Wednesday begins at 11 a.m. at the Granite County Museum. Donations are accepted for this homemade waffle lunch with all the fixings. Proceeds keep Philipsburg dressed with flags and flowers.
15 — Blues, Brews and BBQ, a community fundraiser, runs noon to 5 p.m. Backyard barbecuers can share and show off their skills. The public feed starts at 5 p.m. $20 for adults; $7 for kids; 12 and under. Details: 406-859-3450 or 406-859-3353.
JULY
You have free articles remaining.
Keep reading for FREE!
Enjoy more articles by signing up or logging in. No credit card required.
13 — The Philipsburg 46, a backcountry mountain bike race, is from 8 a.m. to 5 p.m., and combines a rugged riding experience with the western hospitality of Philipsburg.
26-28 — Flint Creek Valley Days is a weekend of parades, class reunions, live theater, dances, picnics, a horseshoe tournament, and live music.
28 — Classic car show, hosted by the Philipsburg Chamber of Commerce, is from 10 a.m. to 5 p.m. in downtown Philipsburg.
AUGUST
11 — The third annual Prospector Pickens Vintage Market is from 8 a.m. to 4 p.m. at Winninghoff Park.
17 — Summer Rotary Concert, sponsored by the Rotary Club, noon to 7 p.m. at Winninghoff Park. Gates will open at 11 a.m. Proceeds go toward community activities and local charities. Musical acts include Laney Lou & The Bird Dogs, Ryan Chrys & The Rough Cuts, and Shakewell Home Cookin'. During intermission, items will be auctioned. Food and beverages will be sold.