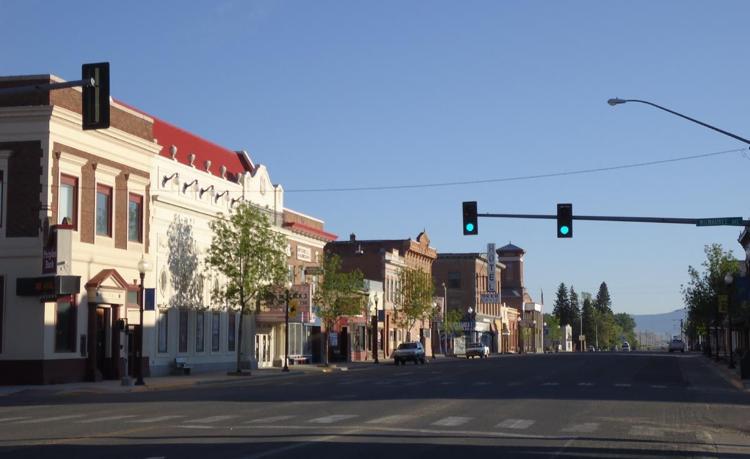 MAY
19 — All Deer Lodge museums open daily for the season – Old Montana Prison and the Auto Museum
JUNE
14-15 — Territorial Days includes the Tina Schowengerdt Memorial 4D Barrel race and the Tri-County Fairgrounds. It also features classic cars, parade, street dance and a Jaywalkers Jamboree on Main Street.
15 — The annual Father's Day golf tournament at the Deer Park Golf Course, Deer Lodge. Details: 406-846-1625.
28-30 — Deer Lodge Vintage Days at the Powell County Fairgrounds. Vendors of antiques, shaggy chic, and more will be on hand.
28-30 — The annual Big Sky Draft Horse Expo — Montana's largest draft horse show at fairgrounds. Details: 406-846-2094; http//drafthorseexpo.com and Facebook.
JULY
4 — Annual potluck dinner and fireworks will be held at Old Montana Prison.
18 — Bull-A-Rama at 7 p.m. at fairgrounds, details: 406-560-0020.
27 — Cookin' on the Clark Fork BBQ Cook-off and Brewfest, on Main Street in Deer Lodge. Features races, competitions, brews, live music, and Details: www.clarkforkbbq; Facebook.
AUGUST
14-18 — Tri-County Fair features exhibits, rodeos, livestock sale, tractor pull and more.
18 — Demolition Derby, sponsored by the Powell County Chamber of Commerce, is at the fairgrounds.
CUTLER BROTHERS LIVE THEATER
Located at 301 Main Street. Information and tickets: 846-4096 or cutlerbros.com. Performances 7:30 p.m. Friday and Saturday; 2 p.m. Sunday.
May 10-19 — "The Diary of Anne Frank"
June 14-30 — "The Music Man"
July 4-Aug. 4 — "The Complete History of America (abridged)"
July 12-Aug. 2 — "The Chopping Block"
GRANT KOHRS RANCH
Located at 266 Warren Lane, Deer Lodge, visitors arriving from the east: Take Interstate 90, exit 187. Drive through town, approximately 2.5 miles. Park entrance will be on the left. Arriving from the west: Take Interstate 90, exit 184. Turn right. Drive approximately 3/4 of a mile. Park entrance will be on the right.
July 9 — Cattle branding a Grant-Kohrs Ranch National Historic Site.
July 17, July 31 & Aug. 7 — Haying with horses and beaverslide stacker at Grant-Kohrs Ranch.