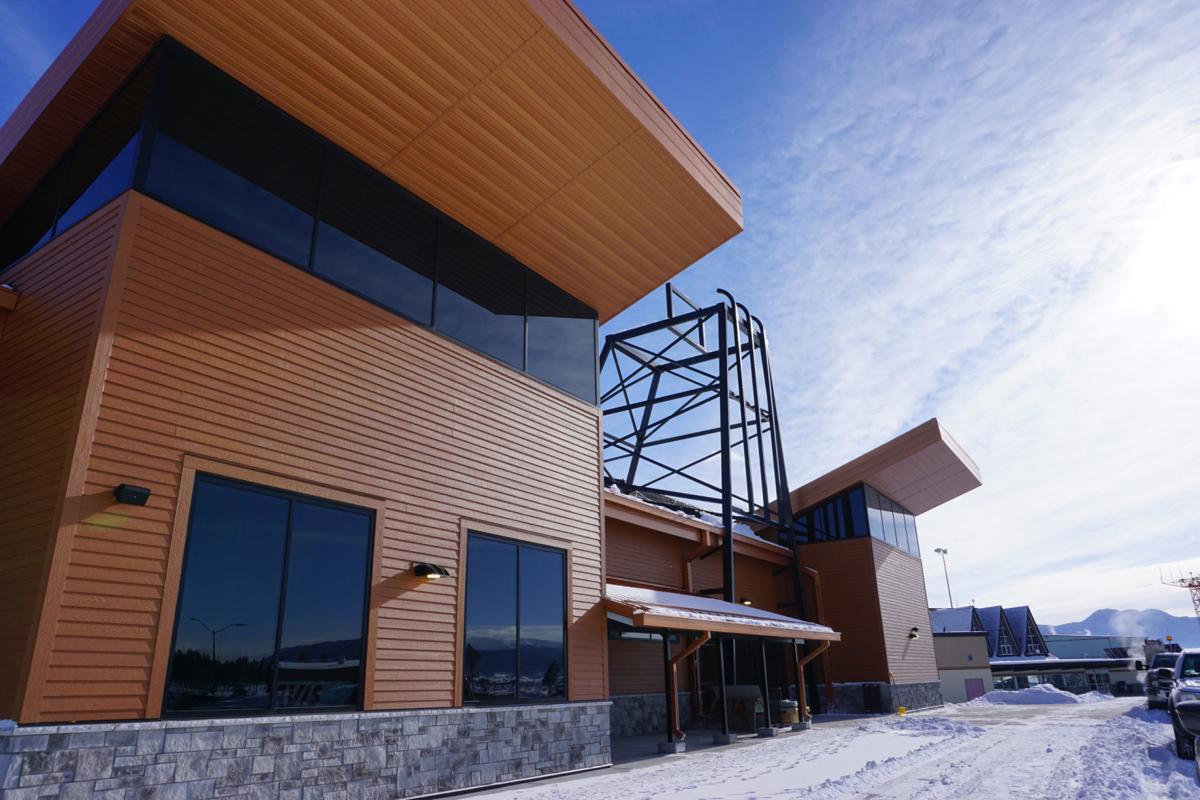 The Bert Mooney Airport is missing out on a whole lot of passengers.
That's according to a recent passenger leakage study commissioned by Bert Mooney officials, which estimates that only 31 percent of passengers from Butte and the surrounding areas chose BTM for their travel plans.
The study based its estimates on passenger activity during a 24-month period and looked at not only travelers from Butte but also travelers from surrounding communities, including Anaconda, Deer Lodge, Whitehall, Wise River, Madison County, Boulder, Dillon, and more.
According to the study, there are roughly 175,000 passengers up for grabs from Butte and surrounding communities each year, which means that BTM annually is missing out on around 120,750 (or 69 percent) of passengers, who are choosing airports elsewhere in the state – places like Bozeman, Missoula, and Helena.
The study notes that there are a number of reasons why Butte area passengers are choosing other airports in the state, including a desire for a direct flight to their destinations, ticket price, airline preference, shorter travel times, and more.
While the results may seem like bad news, they might actually be music to the ears of airport officials, who have been in talks with SkyWest Airlines about potentially adding a United Airlines flight to Denver to BTM's lineup.
Currently, the airport offers two daily Delta Air Lines flights (operated by SkyWest) to Salt Lake City, where most passengers transfer to flights bound for other destinations.
But with a Denver flight in place, passengers would have a lot more options in terms of connecting flights.
To reduce their risk, SkyWest is likely to ask for what's known in the industry as a revenue guarantee, a commitment of funds to be set aside for SkyWest or another airline should the company lose money on the new flight. The last projected revenue guarantee SkyWest gave airport officials was around $850,000.
According to JR Hansen, chairman of Bert Mooney's Air Service Development Committee and also a member of the Airport Authority Board, that figure is likely to come down based on the results of the leakage study. Why? Because the study shows just how many passengers the airport is missing out on, passengers who could potentially become Bert Mooney customers with the availability of a Denver flight.
Hansen said airport officials were on a conference call with SkyWest last week and had hoped they would have a new number on a minimum guarantee. However, SkyWest did not have a new, definitive figure in part because the airline was looking at projected fuel costs. Hansen added that he expects to get a new figure from SkyWest by the end of the year.
In general, revenue guarantees are raised among a variety of sources, including from Tourism Business Improvement Districts, major employers with a stake in air travel options, grants and, in some cases, individual private donations.
Butte's TBID has already committed $200,000 to a potential revenue guarantee, and airport officials plan to launch a campaign to raise the remaining funds.
Hansen said airport officials plan to roll out the campaign in earnest as soon as SkyWest provides a new figure for the guarantee.
"We have already started but what we are finding is people are not willing to make a commitment without quite knowing what the (minimum) number is, which makes total sense," he said. "There are some potential contributors to it that are interested but they are waiting until they know what the number is."
Hansen said money from a guarantee is only needed if the airline doesn't fill all its seats to cover their financial loss. But sometimes it is not needed because airlines do fill their seats. In that case, he said, most communities keep that money in a minimum-guarantee account and use it to try to lure additional flights to town.
"We aren't going to just stop with a Denver flight," he said. "We are going to try to get a flight to Dallas or other places."
As for the study, Hansen pointed out that researchers only looked at passengers from Butte and the surrounding areas and did not include passengers from elsewhere in the country who traveled to Montana. This means that, with a Denver flight in place, BTM could also potentially become a more attractive option for tourists.
"This is only half of the picture," he said.
Get local news delivered to your inbox!
Subscribe to our Daily Headlines newsletter.