Around 180 students in Butte walked out of class Wednesday as part of a national demonstration to honor 17 people killed in February's Parkland, Florida, shooting.
And at least some of those students say they'd like to see stricter gun laws on the books.
Judy Jonart, superintendent of Butte public schools, said about 40 students from Butte High School and about 100 from East Middle School joined young people across the country in a nationwide walkout.
Around 40 students from Butte Central Catholic High School also participated in the national demonstration, said Don Peoples Jr., president of Butte Central Catholic Schools.
Students in Butte's public schools who walked out Wednesday were counted as absent, Jonart said, while teachers, administrators and school resource officers stood by during the demonstrations to make sure students were safe.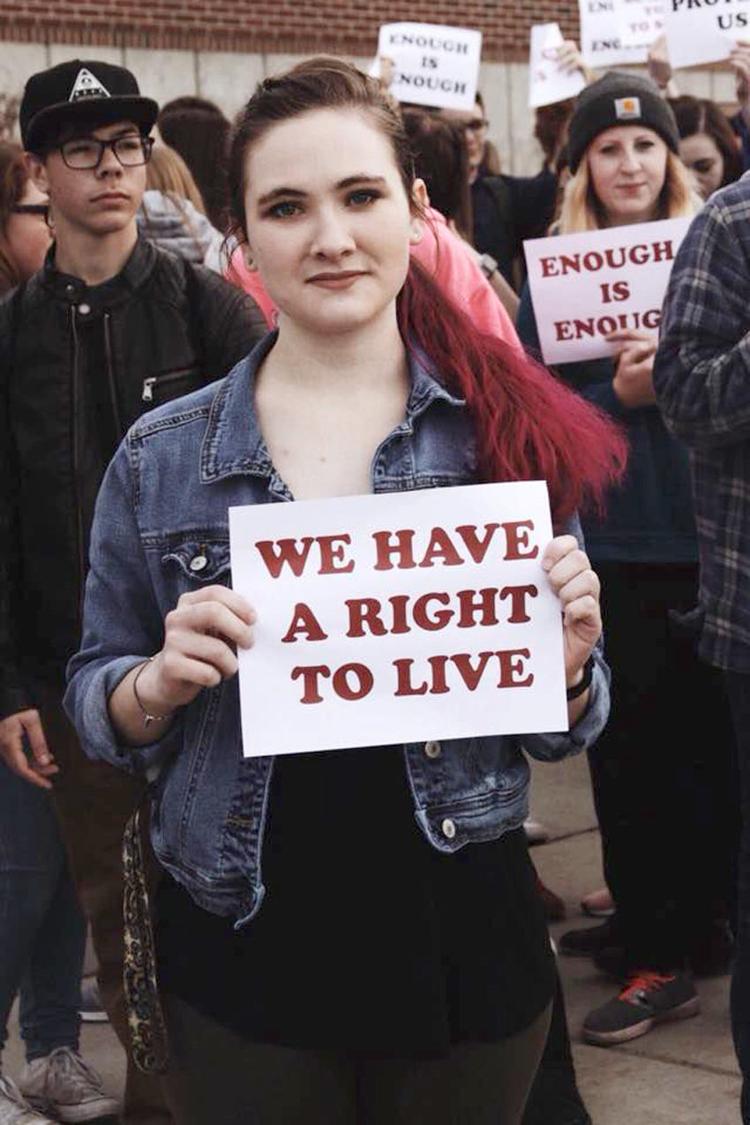 But other than that, the superintendent said, school officials tried to stay out of their way.
Peoples, meanwhile, said Butte Central students were not counted as absent. School officials there also stood by to ensure safety.
"We respect their freedom, their liberty to make a statement with the rest of the country," said Peoples, reflecting on a meeting between officials from Montana Catholic Schools, who decided not to impose disciplinary actions on students who walked out.
Butte High senior Shanna Madison, 17, said she raised awareness about the walkout on all of her social media accounts.
"I really hit it hard last night," Madison said.
She and two of her friends printed signs for the event, and passed them out during the demonstration. They bore slogans like "enough is enough," "I shouldn't be afraid to go to school," "fear has no place in our schools" and "we have a right to live."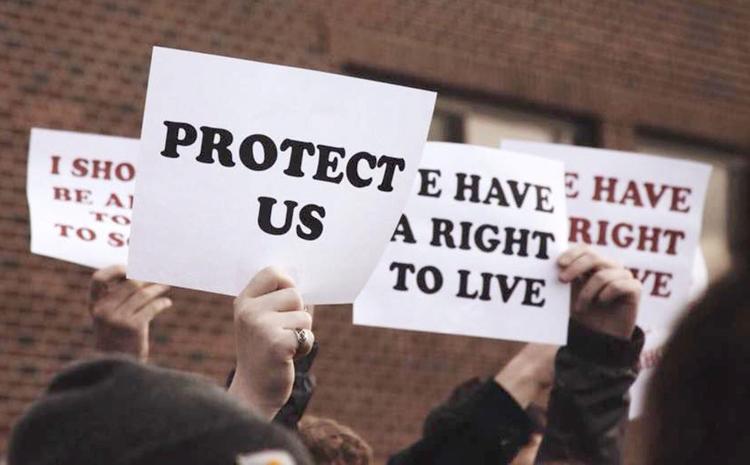 "I wish more than anything that Sandy Hook didn't happen" — that Columbine, the Pulse nightclub and Parkland shootings didn't happen, Madison told The Montana Standard by phone Wednesday.
When asked why she took such an active role in the walkout, Madison said she wanted to encourage students who wanted to participate but were afraid of disciplinary action or those who just needed an extra push.
In light of the recent events in Florida, Madison said, there's an increasing need for youth to be civically engaged.
"It's important especially for young people to get to know what's going on politically," said Madison.
Madison and other students who walked out Wednesday told The Montana Standard that they're concerned about school safety and that they'd like to see stricter gun laws. Some said they'd like to see restrictions set for those with mental-health issues, while others said they'd like to see age restrictions set for the purchase of semi-automatic weapons.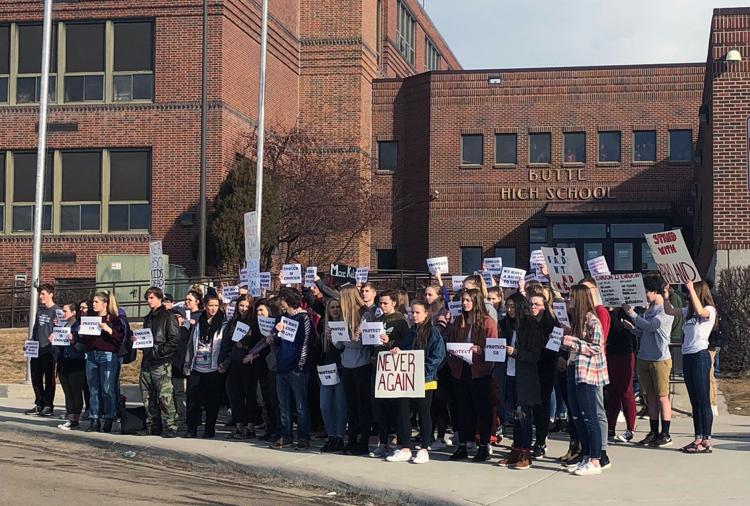 Butte High senior MacKenzie Coe, 18, says having those conversations can sometimes be difficult in a place where guns are part of the culture.
You have free articles remaining.
Coe said she has grown up in Boise, Idaho, and in Butte and that many of her friends' families hunt for sport and food.
Not all of her friends are supportive of where she stands on gun issues, but she says she understands where they are coming from.
She added that she doesn't want to take away anyone's guns. She just wants schools to be places where students don't have to worry about active shooters.
"In reality, I just want to stay safe at school," said Coe.
Coe said she'd like to avoid another lockdown like the one that occurred Monday, when a student purportedly made angry comments, causing staff to put the school on a precautionary lockdown.
The lockdown lasted only an hour, Coe said.
But with the Florida shooting looming in her mind, it was a tense 60 minutes during which she wondered whether every sound she heard in the building might be a shot from a gun.
"You could almost feel the air thicken with the question," said Coe, describing the 60 minutes in which students had little information about what was going on.
But not every student at Butte high felt the same as the students who walked out.
Butte High student Bai Stewart said she was glad that students honored victims of the Parkland shooting Wednesday but that political demonstration and honoring the deceased ought to be done separately.   
 "I'm not against stricter background checks or a longer process for purchasing guns, but the combination of protest and honoring the deceased seems utterly disrespectful to me," Stewart said in a written message.
Devin Amtmann, 17, a junior at Butte High, also walked out Wednesday.
She said she decided to take part because she wanted to honor the 17 people killed in Parkland, and she wanted to send a message.
"Something needs to change," said Amtmann.
Amtmann was joined Wednesday by Maddie Worley, 16, who described the event as "emotional" and Butte High senior Nathaniel Morin-Ferguson, 18.
"It was cool to see all the young people taking action and doing stuff that they think's important," said Morin-Ferguson. "I was happy to be part of it."
As for Madison, she said 40 students walking out of class on a Wednesday morning may seem inconsequential, but every small drop in the bucket helps.
"Some might not see this as progress, but I see it as progress," Madison said.
Students across the nation participated in planned walkouts Wednesday to demand action on gun violence one month after the Feb. 14 killing of …