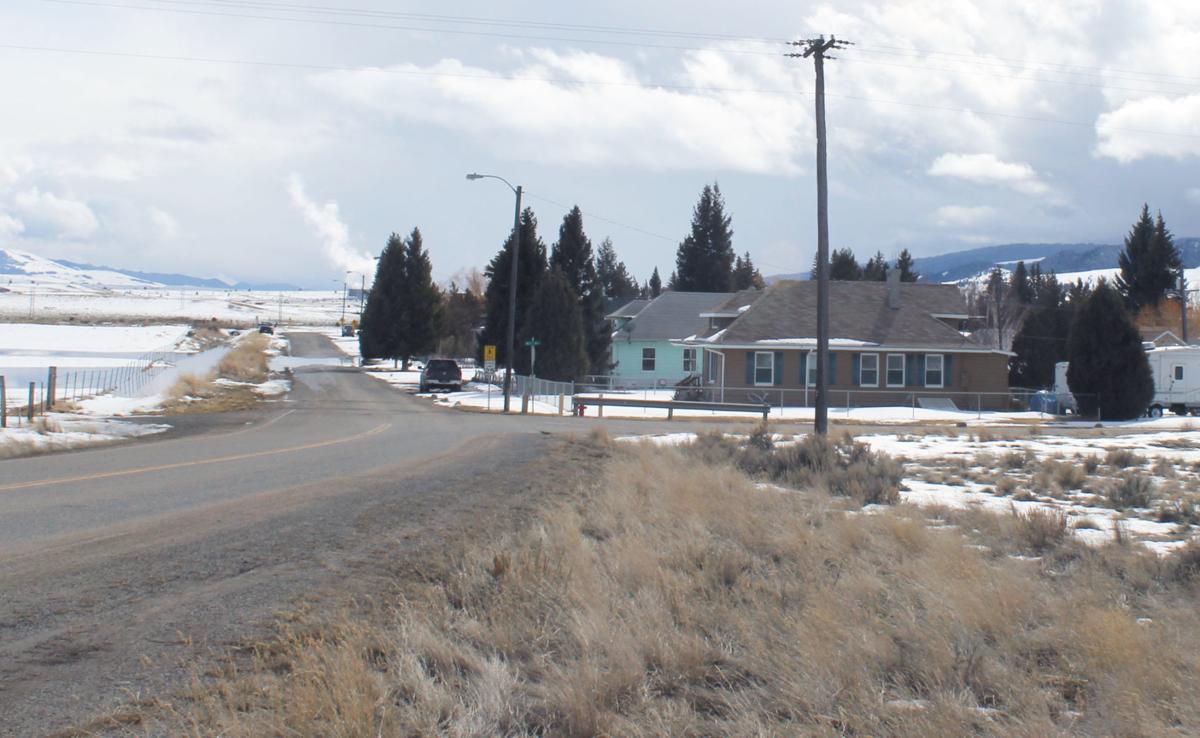 A state agency has ruled in favor of Love's getting a liquor license so it can sell alcohol in a casino at its planned truck stop complex next to Ramsay.
The Thursday decision by a hearing examiner for the Montana Department of Revenue is another regulatory victory for Love's and another setback to Ramsay residents who say the truck stop will bring traffic, noise, crime and pollution to their small, Mayberry-like community on Interstate 90 about 7 miles west of Butte.
"Love's has a significant and credible history of responsible and safe management of the business model proposed for the Ramsay location," the agency ruling said. 
Butte-Silver Bow officials say the Love's location isn't subject to zoning restrictions and the Oklahoma-City based truck stop giant has cleared at least one environmental hurdle and was working to obtain further OKs from the state.
"We're looking forward to opening our doors, being a part of the community and providing quality products and services to the people of Ramsay," Love's said in a written statement. "We're pleased that the agency recognized our decades-long commitment to safety."
Ramsay residents, through an attorney who helped them fight the liquor license, can appeal Thursday's ruling to District Court within 30 days.
"This is of course disappointing," said Jim Ayres, who is among Ramsay residents opposing the truck stop. "I was really hoping we would win this thing and it would give us a lot of momentum."
He said residents still contend that Ramsay's own zoning rules are being broken and they have another attorney working on that claim. But Thursday's ruling was a set-back, he said, and he wasn't sure whether they would appeal.  
If it holds, the ruling allows Love's to obtain a liquor license from the now-defunct 5 Mile Bar & Casino in Butte so it can serve alcohol at a casino. Love's says it needs the casino and liquor license for its truck stop to be competitive in Montana.
Grounds for the state denying a license can include a location that can't be properly policed by local authorities or the welfare of nearby people being adversely affected — claims several Ramsay residents made in writing and in person during an all-day hearing in June.
They said they love their tiny community because it is quiet and safe and kids can play and ride bikes in the streets with little worry. That will all change with the truck stop and casino, they said.
But the hearing examiner, Laura Cunningham, ruled against them.
Sheriff Ed Lester testified that a truck stop would likely increase traffic, accidents, noise and pollution, and crimes such as petty theft and disorderly conduct might increase. But Cunningham also noted that according to Lester, his department would add the area to its routine patrols.
"Sheriff Lester also identified three licensed premises in Butte-Silver Bow that his department routinely patrols that are located further away from the Butte (police) headquarters than Ramsay," Cunningham said in the ruling.
Protesters failed to prove that property values in Ramsay would decline, she said. And she said claims that the truck stops in Rocker "were examples of what they did not want in Ramsay," were only based on conjecture.
"No traffic studies were presented, no evidence of alcohol impairment resulting in damage, injuries or death was received and no expert opinions were submitted to establish the danger," the ruling said.
"The school buses that transport children from Rocker to Ramsay and back presumably interact with traffic, including commercial trucks, at the Rocker truck stops, yet no evidence was presented to show that these interactions present a clear, unmitigated danger to  the schoolchildren who commute to Ramsay," it said.
Cunningham also said that Love's has more than 400 truck stops across the U.S. and had presented evidence that it "administers a comprehensive and robust training system for all of its employees who sell alcohol."
"Such history indicates that Love's will operate the license in a manner that is not only lawful, but also ensures, to the best of its ability, that there will be no adverse effects upon the welfare and safety of the local public," she wrote.
Love's Travel Stops & Country Stores has more than 480 truck stops and stores in 41 states. It opened its first in Montana off of I-90 in Hardin, about 60 miles east of Billings, in 2017.
According to plans, the one at Ramsay will include a truck stop, Arby's restaurant, casino, tire shop and parking for at least 110 semis.
Get local news delivered to your inbox!
Subscribe to our Daily Headlines newsletter.