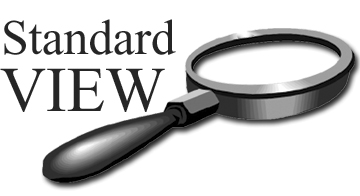 Montana Tech caused a stir last week when it announced its speakers for the spring commencement ceremony. Greg and Susan Gianforte are Bozeman millionaires who founded RightNow Technologies and are leading efforts to get more Montana kids involved in the sciences.
But the Gianfortes also support organizations that believe dinosaurs co-existed with people and that the Earth is only 6,000 years old – not exactly the type of stuff you'd expect to be taught in the lecture halls at Tech, one of the West's leading science and technology universities.
Tech pledges to uphold the rights of gays, and last month Butte Silver-Bow passed an ordinance barring discrimination based on sexual orientation. The Gianfortes have publicly spoken against efforts for a similar law in Bozeman and have supported organizations that believe gays can be turned heterosexual.
Not surprisingly, students and faculty at Tech are a little miffed. Some have pledged to skip the speeches. And one group of students is even considering staging its own, separate, commencement ceremony with a different speaker.
We think that's a mistake. Go and hear what the Gianfortes have to say.
Greg Gianforte started a little tech company in Montana (yeah, not California or Seattle or New York) and grew it into a business that created hundreds of new jobs and sold for $1.5 billion in 2012. He's launched five software startups and was a vice president for McAfee. He founded Bootstrap Montana, a program to help new entrepreneurs grow their businesses and obtain loans. And most recently, he's leading a program (announced in September at the Montana Economic Summit in Butte) that's helping Montana high schoolers learn computer programming.
According to his website, Gianforte has spoken at the Harvard Business School, Cornell School of Business, Stanford, Stevens Institute of Technology, Berkeley, Marquette, London School of Business and both the University of Montana and Montana State University.
The man knows a thing or two about business, regardless of his opinions on dinosaurs. He told the Standard his and his wife's speeches won't include anything about their social views.
Besides the practical knowledge students may absorb, there's the principle. As an institution of higher learning, part of Tech's job is to expose its students to an array of viewpoints. By no means do we share the Gianfortes' opinions about gay rights and evolution, but we believe students and faculty at Tech are mature enough to determine for themselves what to think.
Nor do we believe Tech should be compelled to choose only those speakers guaranteed not to offend a single student or faculty member.
We encourage Tech's graduating seniors to avoid the same mistakes as their peers at other universities who have boycotted commencement speakers. Rutgers students are threatening to protest former Secretary of State Condoleezza Rice, who is speaking at their commencement this year.
In 2009, Notre Dame some students skipped or protested President Barack Obama's commencement speech over his views on abortion. In his speech, the president took the issue head-on, calling for "open hearts, open minds, fair-minded words" and "common ground."
It's good advice for Tech students thinking about a protest, and for all about to embark on their adult lives.
You may not agree with the Gianfortes, but that's life. Listen to what others have to say, even if you don't share their beliefs. Stand up for what you believe in, but learn what you can from people, and do it with respect.