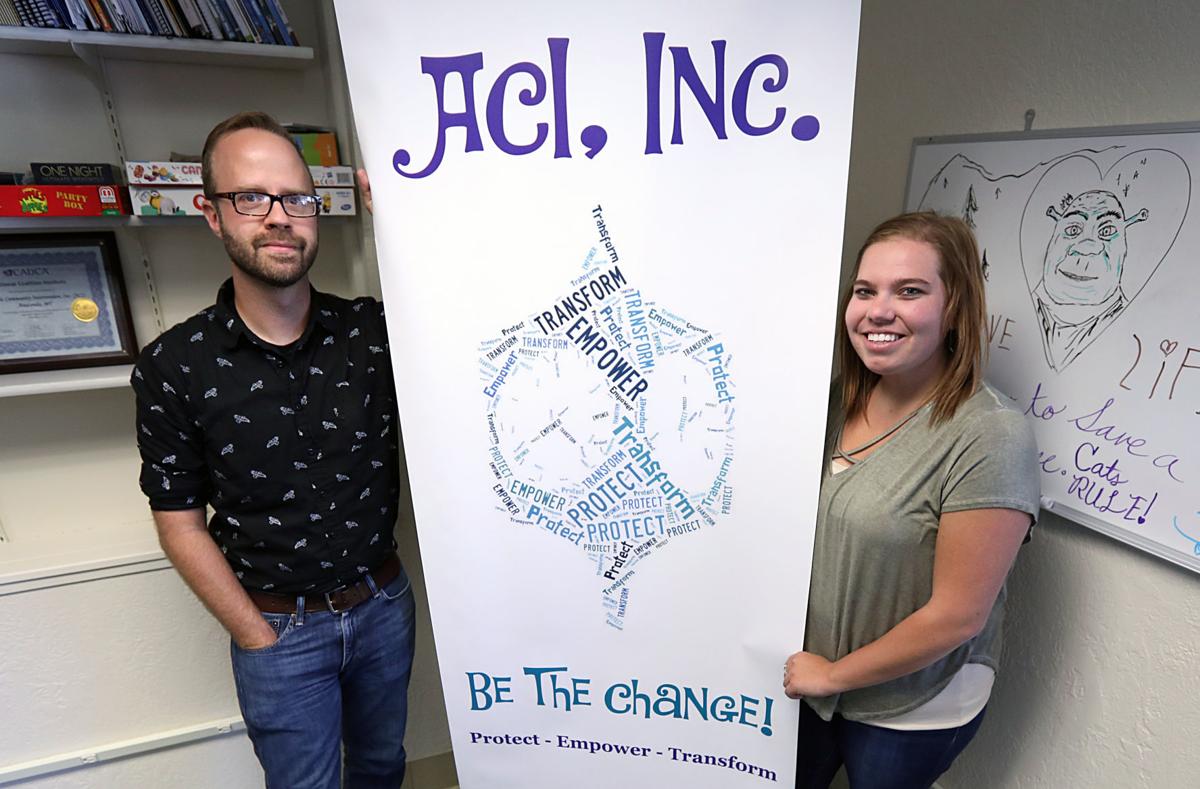 Since late last year, Beaverhead County has lost the local Office of Public Assistance, the local Western Montana Mental Health Center, the local job service office and its local Medicaid and Medicare office.
So you might expect Kim Martinell, who is the lead prevention specialist for the Southwest Chemical Dependency Center in Dillon and who serves on eight local boards that work toward boosting mental health and combating substance abuse, to be down.
But the opposite is true. Her optimism is infectious.
"I am so excited for Beaverhead County, because we are in such a good position for change, because there's so much good stuff going on," Martinell says.
And on Wednesday, Martinell got word of another "very big win for Beaverhead County": the Southwest Montana Community Health Center and the Be the Change 406 Coalition, which Martinell heads, received a $125,000 grant from the White House Office of National Drug Control Policy to combat youth substance abuse.
Jennifer Malone, CEO of the SWMCHC, says news that the grant had come through was thrilling: "We're just doing backflips. We're super excited."
The money will be used by 13 collaborating partners for a variety of initiatives designed to create drug-free communities, including building peer-support groups for young people, promoting the use of an evidence-based curriculum proven to reduce youth substance misuse and otherwise pushing for "a cultural shift in how" people view — and handle — mental health and substance-abuse issues, Martinell says.
As Martinell seeks ways to ramp up the efforts of the Be the Change 406 Coalition with the infusion of new funding, she might look to neighboring Deer Lodge County, where Anaconda Community Intervention has been working to combat substance abuse among young people since the 1980s — and which also received good news from the Office of National Drug Control Policy on Wednesday.
ACI was awarded its own $125,000 grant for fighting substance abuse among youth. The grant is a continuation of funding that ACI first received in 2011.
Speaking in their office space near Anaconda Junior/Senior High School on Wednesday afternoon, Matt Buerkle, ACI's project coordinator, and Teah Fuller, the group's community coordinator, ticked off all the various initiatives their group funds, supports and operates, from summer camps to children's fairs to a prom after-party to Breathalyzer tests at school dances to the Anaconda Leadership Academy.
As Buerkle says, the group's focus is on "positive alternatives" for young people who might otherwise be drawn to drugs and alcohol.  
And Anaconda Junior/Senior High School Principal Shawn Hansen says the group has provided just that. "They do a great job for us," Hansen said.
In Dillon, Martinell plans to use the money to pursue similar kinds of collaboration with existing groups, including not only schools but also law enforcement, the hospital, local government and Beaverhead County Mental Health Local Advisory Council.
Already, she says, there's "a really strong collaborative effort" at work in the area — and she believes the grant will support the broader effort to "make change happen."
Martinell notes, too, that such collaboration was critical for getting the grant, as the Montana Healthcare Foundation funded a grant writer, Katie Loveland, to write the grant.
Funding for the area programs came with the support of both Sen. Steve Daines and Sen. Jon Tester, whose offices say both legislators worked to secure the grant money for the Montana programs.
In emailed statements, Daines said the "funding is critical to protecting our youth from getting involved in drug use and keeping our streets clean and our families safe," while Tester argued that these "grants will give folks in southwest Montana additional tools to curb drug and alcohol abuse and get our future leaders back on the track to success."
A third Montana group, Lincoln County Unite for Youth in Libby, also received a $125,000 grant through the program on Wednesday.
Funding for the program is awarded in five-year blocks, though the Office of National Drug Control Policy has to renew the $125,000 in annual funding each year. Organizations are eligible to receive the grants for up to 10 years, total.