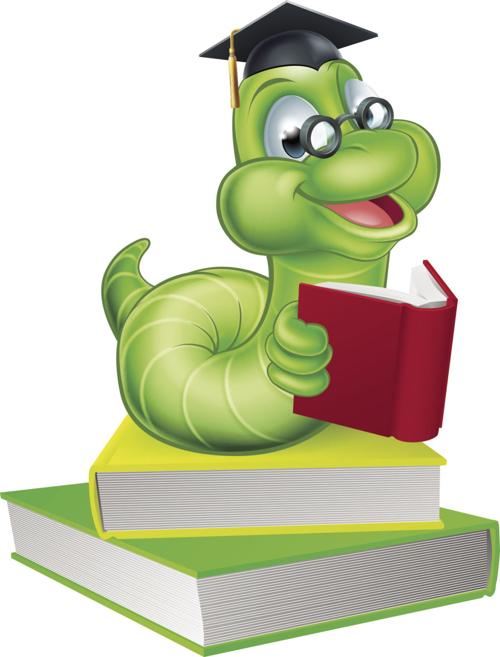 Library to host fundraiser
Friends of the Hearst Free Library will host "Chocolate, Wine & Cheese 2020" from 2 to 4 p.m. Sunday, Feb. 9, at 401 Main St., Anaconda. 
Join other library patrons for an afternoon of hand-made chocolate delicacies, a variety of wines, and cheeses from around the world. Tickets are available at the library. They are $15 in advance or $18 at the door, and includes up to four glasses of wine.
Attend the Mule Deer Foundation Banquet 
The Treasure State Mule Deer Foundation Banquet will be held starting at 5 p.m., with dinner served at 7 p.m., Saturday, Feb. 8, at the Copper King Hotel, 4655 Harrison Ave.
There will be raffles, live auction, silent auction, ladies raffle, kid's raffle, and much more. For more information, or for ticket purchases, call Mary Meyer 406-207-0700 or mary.meyer.mt@gmail.com.
Fly fishing films coming to Mother Lode
The 14th annual Fly Fishing Film Tour is hitting the road and headed to your backyard with a fresh catch of new films from 7 to 9 p.m., Saturday, Feb. 8, at the Mother Lode Theatre, 316 W. Park St.
The F3T is the largest fly fishing film event of its kind. Come for the action and stay for the giveaways and camaraderie, from your local fly shop to a community of like-minded anglers, as they aim to inspire, feed your fishing addiction, and build awareness for conservation efforts both near and far. For more updates go to www.flyfilmtour.com.
The cost is $15 for general admission, and are available online or at the StoneFly Shop.
Japanese Temple slideshow offered
The Butte Public Library will offer a slide show on Japanese Temples at 6 p.m., Tuesday, Feb. 11, 226 W Broadway St. All ages are welcome. A local Butte student, who just graduated in Japanese studies and has traveled to Japan, will present.
This class is offered in conjunction with our exhibition of historic Japanese Kimonos. The class will take place in the Carle Gallery. There will be a series of events being offered during the exhibition.  
'The Snow Queen' in Dillon Feb. 8
DILLON — Journey with fun-loving Hobgoblins to the "land of colored ice" this as they tell the tale of a young girl and her quest to find her best friend. You may find yourself believing in malevolent mirrors, yetis, talking reindeer, and snow chickens when the Missoula Children's Theatre and 60 local students perform an original musical adaptation of "The Snow Queen."
"The Snow Queen" will be presented at 3 and 5:30 p.m., Saturday, Feb. 8, at the BCHS auditorium, 104 N Pacific St. Use your season ticket, or purchase tickets at the door; $5 for adults and $3 for students.
The local cast features Jasmine Salix as Gerda; Owen Vazques-Mora as her best friend, Kay; and Beth Cornia as the Snow Queen. Ari Decker will play Gerda's Grandma/Old Robber Woman, and Grace Cornia will play Kay's Grandma/Lappish Woman. The Gardner Woman/Finnish Woman will be Daisy Rhodes. Ryanne Hutchinson plays Bae; Joshua Mangels plays Yeti; Addy Pilon plays Little Robber Girl; and Mr. and Mrs. Crow will be Micah Kizzar and Lilla Guiberson. Jayson Molenda and Laura Martin will play the Prince and Princess. 
The imaginative, fun-loving Hobgoblins are Kelle Mosher, Kyrah Mitchell, Adalise Chagua, Beatrice Penn, Violet Rhodes, Landen Wendland, Shiloh Howell, Shaylie Howell, Aven Pflieger, Amelie Copple, Phineas Fitch, Amelia Pflieger. 
The Snow Animals are Snow Leopard: Holly Scheefel, Rabbit: Hannah Kidd, Bears: Ean Field, Silas Barba, Foxes: Salem Parker, Tessa Johnson, Buffalo: Ivy Scheefel, Owl: Amelia Maki, and Goose: Eli Freeman.
The Robbers will be played by Leah Kenealy, Sage Rhodes, Keltie Guiberson, Eliza Kenealy, Kaia Salix, Mattea Moreni, Alydia Wendland, Camden Angelo, Constance Martinez, and Cidney Morgan.
And the Snow Chickens are Isaac Freeman, Teaghan Pilon, Haley Streett, Braelie Watkins, Jamie Barba, Jeff Rhodes, Brookly Kidd, Mercedes Lentz, Silas Leonardson, Orrin Kenaley, Layne Wendland, and Sophia Roberts. 
Serving as Assistant Directors will be Daniel Leonardson and Olivette Copple. The Missoula Children's Theater directors are Amanda Dolph (Primary Director) and McKenna Brand (Hob).
The Missoula Children's Theatre residency in Dillon is brought to you by the Southwest Montana Arts Council with support from Pioneer Federal, Savings and Loan, the United Way of Beaverhead County, and the Quality Inn of Dillon. For more details, visit SMACarts.org or call 406-683-6208.
Be the first to know
Get local news delivered to your inbox!