Snowmobile fun run Saturday at Wise River
The Jackpine Savages Snowmobile Poker Run is Saturday, Jan. 13, with signup from 9 to 11 a.m. at the Wise River Club. Snowmobilers will ride the scenic byway and return to the Wise River Club for prizes and dinner.
Tech student receives $2,000 fellowship
Montana Tech student Isaiah Robertson has been selected to receive a $2,000 2018 Montana Water Center graduate research fellowship for his proposal titled "Limitations to Photosynthesis in Silver Bow Creek."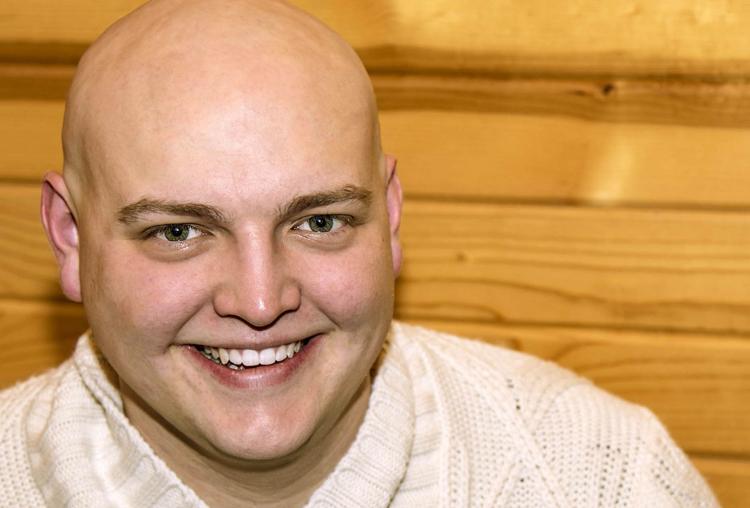 Robertson, from Sobieski, Wisconsin, is a graduate student majoring in geochemistry. The proposal was submitted to The Montana Water Center, a Montana organization that aims to investigate and resolve water problems by fostering water-resource stewardship and sponsoring statewide water-related research. The fellowship assists Montana graduate students doing research related to the state's water resources.
Robertson graduated from the University of Wisconsin-Stevens Point with bachelor's degrees in Biology and Water Resources. At Tech, he is an active member of the Laboratory Exploring Geobiochemical Engineering and Natural Dynamics (LEGEND) in the Department of Chemistry and Geochemistry. Robertson's research interests include biological dynamics of aquatic ecosystems, nutrient cycling, causes and limitations to eutrophication, and botany. The funds from this grant will assist with research for Robertson's master's thesis.
Film premiere at Whitehall's Star Theatre
WHITEHALL — Bill Pullman, the star of "The Ballad of Lefty Brown," and the film's director, Jared Moshe, will be in Whitehall's Star Theatre on Friday, Jan. 26, for the film's screening and a reception.
Tickets are $50, and proceeds go to the Jefferson Valley Museum. The movie was filmed at Bannack State Park, Harrison, Virginia City, and Nevada City. It also features actors Peter Fonda and Kathy Baker.
Tickets includes access to three events — a meet-and-greet with the film's star and its director at 5:30 p.m., the film's premiere at 6 p.m., and a reception in the Whitehall Community Center at 8 p.m.
The reception includes appetizers, a cash bar, silent auction, and photos with the stars. Tickets can be purchased at the Star Theatre or by emailing whitehallpremiere@gmail.com.
Toastmasters list winners
This week's Top O' The Mornin' Toastmasters winners were Diana Jensen, best speaker; Mike Gribben, best evaluator; and Billie Holmlund, best topic respondent.
The next meeting will be at 6:30 a.m. Monday, Jan. 15, at Perkins. Guests are always welcome.
Book club to meet Jan. 19
The Butte-Silver Bow Public Library Book Club will meet from 1 to 2 p.m. Friday, Jan. 19, on the third floor at 226 W. Broadway St.
This month's reading is "The Sound of Gravel" by Ruth Wariner. Copies are available for checkout from the circulation desk on the first floor. Please come for a lively conversation about this interesting book.
Post office closed for MLK Day
On Monday, Jan. 15, the U.S. Postal Service will observe the federal holiday Martin Luther King Day, marking the birthday of the civil rights leader. All post offices in Montana will be closed, and there will be no mail delivery or retail service on this day.
However, customers are encouraged to still drop mail that is ready for delivery (stamped or metered) in blue street collection boxes so they can be processed the next day.
Post offices will reopen on Tuesday, Jan. 16, with full mail delivery and retail service.
Library features 'The Big Sleep'
ANACONDA — A free screening of the 1946 film "The Big Sleep", starring Humphrey Bogart and Lauren Bacall, will be at 6 p.m. Wednesday, Jan. 24, at the Hearst Free Public Library.
Directed by Howard Hawks, the movie is based on the 1939 Raymond Chandler novel of the same name. In 1997, the classic film was added to the National Film Registry.