Dillon artist receives watercolor award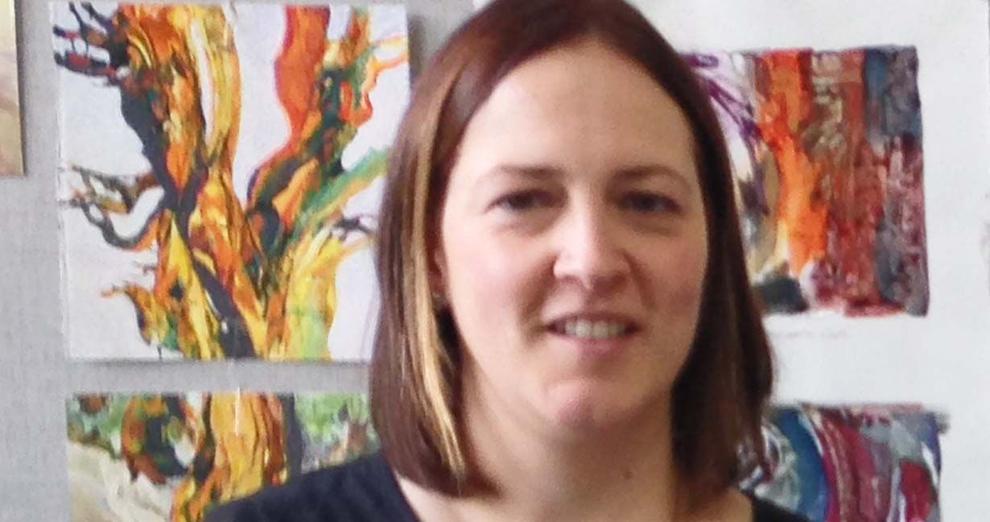 Dillon watercolor artist Jessica Glenn was the recent winner of the President's Award at the Montana Watercolor Society's water media fall juried exhibit in Kalispell.
Her painting featured a light-filled representation of the stick game at a Native American powwow in Arlee. Glenn, a signature member of the society, has works on display at The Tendoy Fine Art Gallery in Dillon as well as other galleries around the state.
"I'm pleased to have won this prestigious award," says Glenn. "This show is open to artists across the United States, and to get juried in is exciting, let alone receive this recognition."
Twenty-two artists from around Montana gathered for the society's workshop also held in Kalispell, including Jean James, also a Dillon artist, who was awarded a scholarship to attend.
Diabetes workshop begins Oct. 26
The March Diabetes Learning Opportunity will start Thursday, Oct. 26, at St. James Healthcare. The classes continue Nov. 2 and 9.
Participants will work with a certified diabetes educator and a registered dietitian to create a customized self-management plan that works for you. The three-week session focuses on counting carbohydrates while including the foods you enjoy, what to do with your blood sugar readings, and how your medications work. We will also discuss what diabetes is and how to prevent complications.
Insurance can be billed for the classes, which are 9 to 11 a.m. Call Ida Reighard, RN, CDE, to register at 406-723-2960.
Neighborhood meeting Thursday
Members of the Centerville neighborhood will meet at 7 p.m. Thursday, Oct. 19, at the Centerville Fire Hall. Details: Mary at 406-782-3642.
Veterans dinner planned Wednesday
American Legion Post #1 and Auxiliary will have their monthly dinner Wednesday, Oct. 18, at the Legion Hall on Motor View Drive in Butte.
Steak, mashed potatoes and gravy, vegetables, salads, and desserts will be served. Cost for the dinner will be $10. Hall opens at 6 p.m.; dinner will be served at 6:30 p.m. Please join us as we enjoy dinner with our veterans. A short meeting will be held after the dinner.
UM Western notes alumni weekend
DILLON — The University of Montana Western will celebrate its Hall of Fame and Alumni weekend Friday and Saturday, Oct. 20 and 21.
The event kicks off on Friday with a cocktail hour 5:30 to 6:30 p.m. in the Lewis and Clark Room in Mathews Hall on the Montana Western campus followed by dinner and the Hall of Fame induction ceremony.
On Saturday, tailgating will begin at noon, followed by the Bulldogs vs. Eastern Oregon University football game and the introduction of the 2017 inductees during halftime. Later that evening, a no-host social will be held starting at 8 p.m. at The Den Steakhouse & Bar in Dillon.