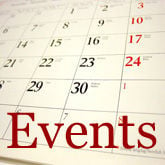 Anaconda Lady Elks party is Dec. 11
ANACONDA -- The Anaconda Lady Elks will have their Christmas party on Thursday, Dec. 11, in the lodge. Cards start at 1 p.m., with a dinner to follow.
Reservations are due by Tuesday, Dec. 9. Call 406-563-3593.
Treatment plant groundbreaking set
A groundbreaking ceremony for the new Butte Metro Wastewater Treatment Plant starts at 1 p.m. Monday, Dec. 8, at the Metro Treatment area, 800 Centennial Ave.
The program includes brief speeches by Butte-Silver Bow Chief Executive Matt Vincent, Public Works Director Dave Schultz, Chris Brick from the Clark Fork Coalition, and Rich Day from Trout Unlimited.
The more than $30 million plant will bring the Metro Sewer's effluent water up to state and federal standards, resulting in significant improvements to the water that is discharged to Silver Bow Creek, according to a news release from the county. Certain nutrients will be removed, helping reduce algae blooms that lower oxygen in the water and can lead to dead zones in the creek.
Overall costs are funded through low-interest loans the county obtained from the state. All aspects of the treatment plant will be upgraded, including liquid treatment and preliminary treatment. The project should be completed in late 2015.
Suicide prevention workshops today
The American Foundation for Suicide Prevention's Montana Chapter will be at the Main Uptown Library, 226 W. Broadway St., hosting two events:
Friday, Dec. 5, 8:30 a.m. to 4:30 p.m. -- Workshop for Survivors of Suicide Loss and Professionals: Training to Facilitate Suicide Loss Bereavement Support Groups
Saturday, Dec. 6, 8:30 to 11:45 a.m. -- safeTALK Training - Suicide Prevention Training
Participants must be at least 16 to register.
Both workshops are free, and a meal will be provided on Dec. 5. Preregistration is required. Contact joannye@iwks.net or call 406-321-0591.
Ukelele classes Saturday at library
Have you always wanted to play the uke? Want to jam and have fun?
The Butte Ukulele Club is open to all skill levels.
Class meets Saturday, Dec. 6, in the Butte Public Library, 226 W. Broadway St., with beginner crash course 1 to 1:30 p.m., and jam session 1:30 to 3 p.m.
Chord charts will be provided. A limited number of ukuleles are available to place on reserve. Call 406-723-3361, extension 6302 or email programming.bsbpl@gmail.com to reserve a ukulele or for more information.
Butte Elks Lodge memorial service Sunday
The Butte Elks Lodge will have its annual memorial service at 3 p.m. Sunday, Dec. 7, in the lodge.
Departed members are David C. Boulter, John P. Kelly, Lee R. Roush and Irvin Mueller. Friends and families are invited.
Details: Frank Snyder, 406-494-6614
Holiday bazaar Saturday at Depot
A "Stress-free" Holidays Bazaar will be held at the Butte Depot, 818 S. Arizona St., from 10 a.m. to 4 p.m. Saturday, Dec. 6. Admission is free. It is sponsored by Montana Parents.
Kids compete in Battle of the Books
A total 210 students recently participated in the Butte Public Library's Battle of the Books contest.
That included 12 sixth grade teams and 23 fifth grade teams from seven schools.
1, Mango-Tango Bookmarks, Butte Montessori School, Hannah Morin-Ferguson, Carson Barry, Grant Smith, Maiya Carpenter, Ethan McGillen and Marcus Manson
2, Nerd Power, Hillcrest, Erik Johns (captain), Kian O'Neill, Zach Merrifield, Bode Jensen and Banner Cetraro
1, Six Musketeers, Hillcrest, Olivia Quinn (captain), Sydnie Byrnes, Mollee Conlan, Isabel Russo, Kodie Hoagland and Mia McCarthy (alternate).
2, Super Reading Space Ninjas, Whittier School, Joscelyn Cleveland, Capt. Rylyn James, Jacob Nielsen, Maria Krsic, McKenzie Case, Allie Russell (alternate).
3, RKJJS, Central Elementary
4, Oatmealers, West Elementary
Safe driving course offered Dec. 11
The AARP four-hour safe driving course will be offered on Thursday, Dec. 11, at the Belmont Senior Center. The course runs 9:30 a.m. to 3 p.m. There will be one hour for lunch. The charge is 15 for AARP members and $20 for non members. Call Nancy Gibson at 406-723-7773 to register.
Preservation group plans year-end event
The public is invited to help Butte Citizens for Preservation and Revitalization celebrate 2014 accomplishments and learn about its 2015 initiatives at a Christmas gathering and year-end celebration at 6 p.m. Tuesday, Dec. 9, at the Broadway Café, 32 E. Broadway St.
A $10 fee will pay for pizza, salad, soda and tea. Beer and wine may also be purchased. RSVP by the weekend so enough food is ordered: email to info@buttecpr.org or phone 406-491-0744.
Daughters of Isabella dinner Dec. 11
Daughters of Isabella, Our Lady of Victory Circles, will have their Christmas dinner at 5 p.m. Thursday, Dec. 11, at the Uptown Cafe.
For reservations, call 406-723-4258.
Anaconda Lady Elks party set Dec. 11
ANACONDA -- The Anaconda Lady Elks will have their Christmas party on Thursday, Dec. 11, in the lodge. Cards start at 1 p.m., with a dinner to follow. Reservations are due by Tuesday, Dec. 9. Call 406-563-3593.
Hearst Library bazaar Dec. 13
Friends of the Hearst Free Library in Anaconda will host their third annual holiday bazaar from 10 a.m. to 4 p.m. Saturday, Dec. 13, at the National Guard Armory in Anaconda. Santa will make an appearance at 2 p.m.
Forty vendors from around the region will be selling items for every gift-giver.
Diabetes Prevention parade Dec. 13
The Diabetes Prevention Program of St. James Healthcare and students of Butte High School will have their third annual parade at 2 p.m. Saturday, Dec. 13, beginning on East Park Street. There is a $5 entry fee and it is for ATV and side-by-sides only.
More than 29 million people have diabetes. This ATV parade is to help people in Butte with that disease. All proceeds go to the Diabetes Prevention Program. Details: 406- 723-7867.
Drum Brothers to perform at Library
Butte-Silver Bow Public Library will host the Drum Brothers to lead in a rhythm circle from 6 to 7 p.m. Thursday, Dec. 18, at 224 W. Broadway.
The Drum Brothers have performed since 1994. Their concerts feature ethnic sounds from around the world. Performers and educators, they teach classes and clinics around the U.S. and in Canada.
Participants will also have the opportunity to view the exhibit, the "First People's Juried Art Exhibit," before it closes Dec. 27.