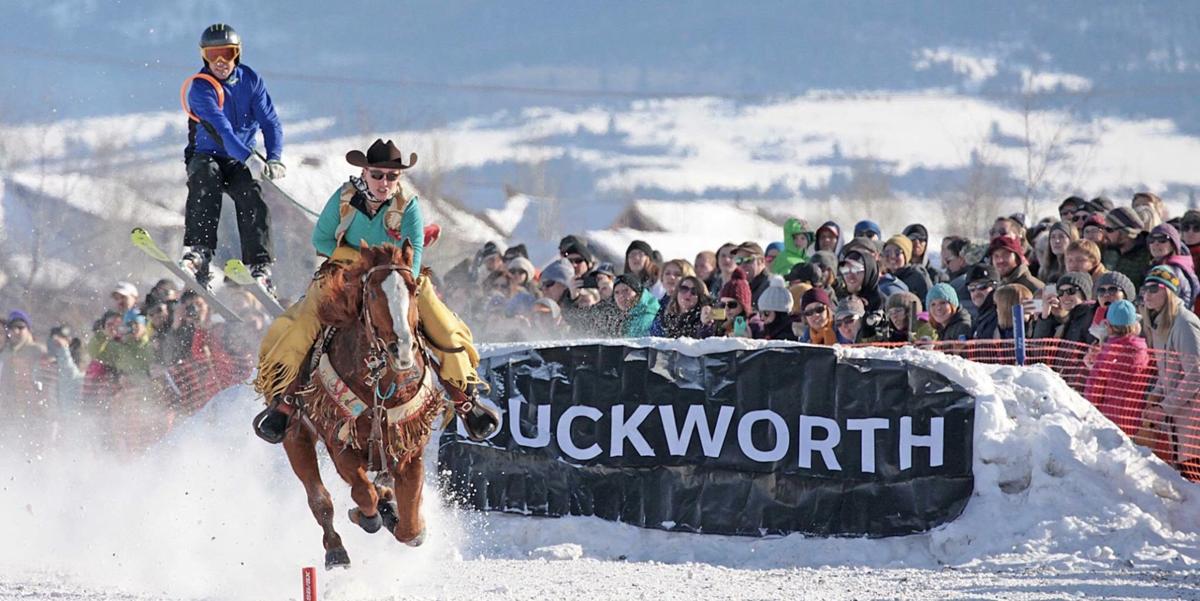 This year is the first year that a skijoring competition will be a part of Snöflinga.
The winter sport of skijoring — being pulled at fantastic rates of speed, on skis, behind horses — has a noble history.
According to "a brief history of the sport," by Loren Zhimanskova on the skijorinternational.com site, Laplanders have skied behind reindeer to cover vast expanses of snowy countryside for hundreds of years. In the early 1900s, Zhimanskova writes, skijoring behind horses was done frequently in Switzerland and France.
But the evolution of the sport in the United States can be credited largely to men from the U.S. Army's 10th Mountain Division, who came home after World War II and wanted to keep skiing. With few ski lifts around, some of the former "Soldiers on Skis" got their cowboy friends to attach a long rope to their saddle horns, and held onto the other end as the horse was ridden, at high speeds, down a snow-covered roadway or across a field.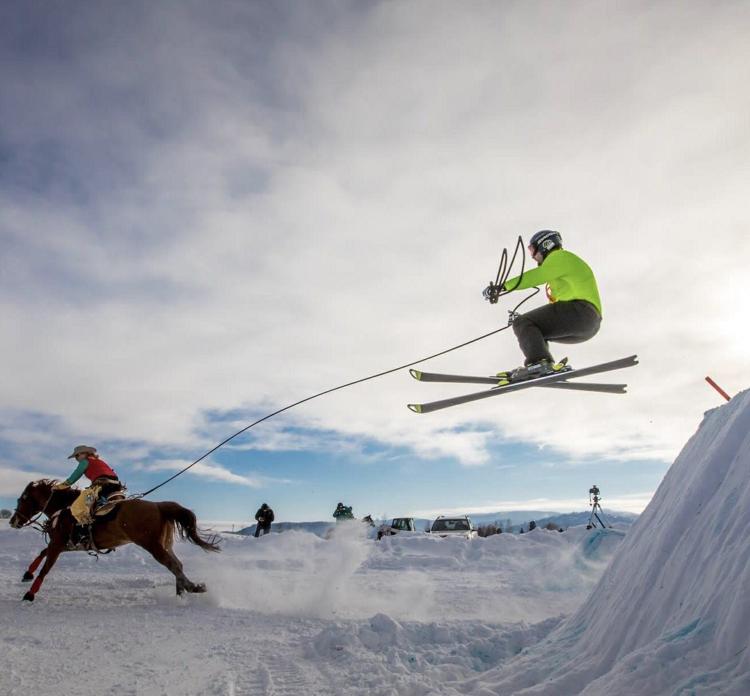 Today, skijoring has developed into a very technical, competitive sport. Horses, reaching speeds of up to 30-40 mph, tow skiers over a series of jumps, through slalom gates and in pursuit of "capture rings" on both straight and curved tracks. Butte's course is a straight track, 800 feet long.
Corie Downey, who is organizing Snöflinga's skijoring event, scheduled Saturday and Sunday, Jan. 19-20, has been competing in the sport for three years. She says she's expecting as many as 60 teams — a team consists of a horse, a rider and a skier — in the Open Division and another 40 or so in the Novice Division.
The competition site is near the YMCA at 2900 Hansen Road.
 The event, affiliated with the Skijor USA governing body, is expected to draw competitors from a wide area. Downey says she spoke to skiers from Alberta who are planning on coming, and she said participants from as far as Colorado, Wyoming, Idaho and Utah are also expected, in addition to Montanans.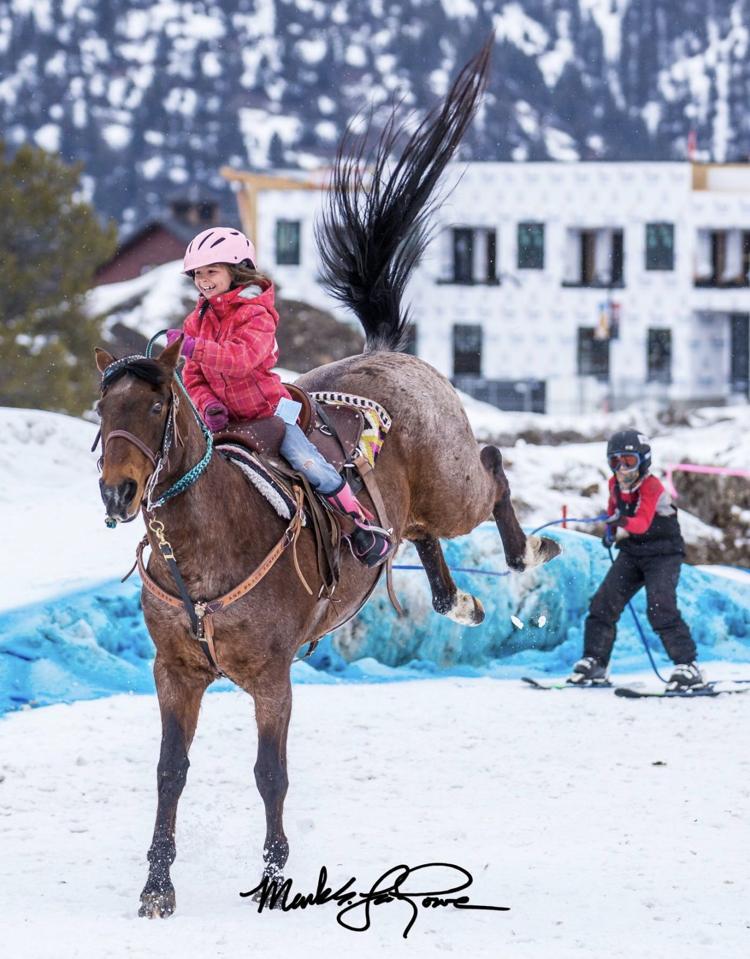 The competition uses a "3D" scoring method. According to Skijor USA, the 3D system identifies separate competitive classes, maintains three levels of competition, but effectively places teams in the proper division according to their race results. All competitors, regardless of ability, run on the same track. The three divisions are then determined by time brackets.
No horse will run more than twice in a day, Downey said. "We ask a lot of our horses, to run as fast as they can, so we don't want to run them more than that," she said. "It's a hard and fast rule." Also, even if a horse does have two runs in a day, it will not pull the same skier more than once.
Downey encourages those who are interested in the sport and might like to try it to come to the event. She said there will be a skijoring clinic on Friday, Jan. 18, at the competition site, beginning at 1 p.m. The Mining City Trail Riders, a Butte snowmobile organization, have volunteered to pull first time skijor skiers. "That will allow people new to the sport to try skijoring behind a more controlled mode of transportation," she said, adding that it's a lot easier to stop a snowmobile in the event of a fall than it is to stop a horse.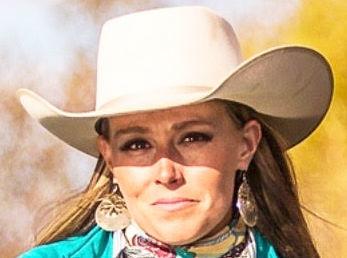 Downey said she was also grateful to Butte snow removal contractors, who have volunteered to bring snow cleared elsewhere to the site to make sure that there's plenty of snow for the track.
"There will be food and drink vendors onsite. The race will begin Saturday morning at 10 a.m. and will likely end around 3 p.m. A Calcutta begins at 7 p.m. Saturday at the Butte Plaza Inn that the public is very much encouraged to attend," she said.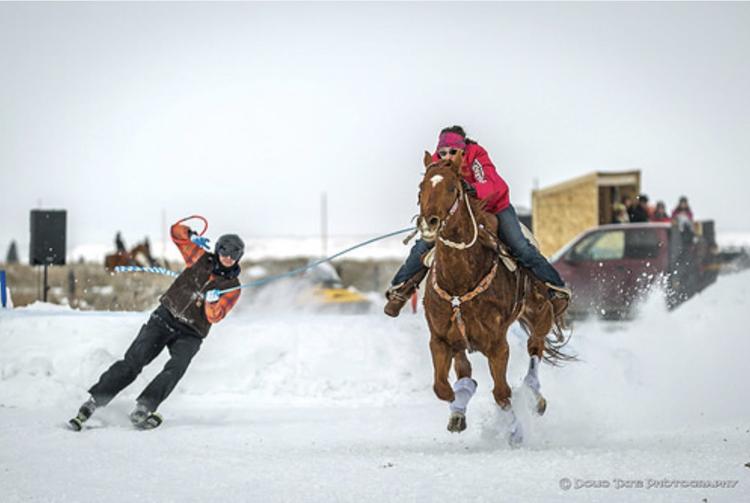 The race will begin at 11 a.m. on Sunday and again will likely end by 3 or 4. Skijor Butte is offering a youth division (12 and under) also Murdoch's Ranch and Home Supply of Butte has generously donated the prizes. Jeffery Contracting has donated the equipment and time to build the track and the Mining City Trail Riders have also donated the use of their Sno-Cat groomer.
"There really are so many people from the community who have stepped up to make this happen. It is a very large undertaking," Downey said.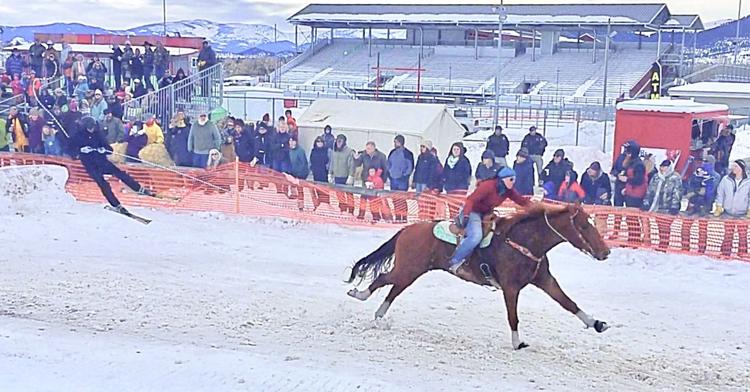 Get local news delivered to your inbox!
Subscribe to our Daily Headlines newsletter.