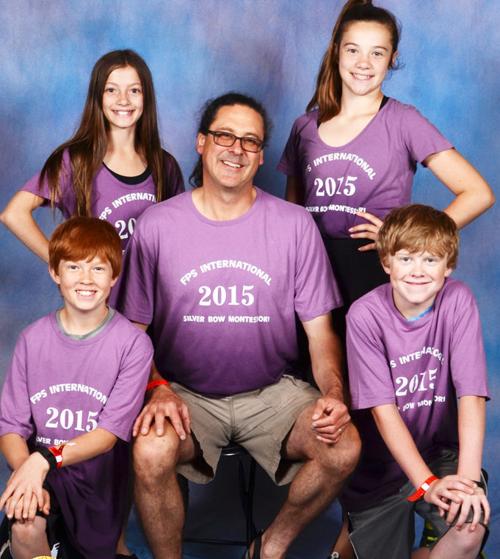 Elementary students from Silver Bow Montessori School represented Montana June 10-14 at the International Conference of Future Problem Solving Program International at Iowa State University in Ames, Iowa.
Carson Barry, Grant Smith, Hannah Morin-Ferguson and Maiya Carpenter were the delegates from Montana in the Global Issues Problem Solving team competition, junior division.
The Montessori students competed among 57 elementary-aged teams consisting of champion teams from each state, province or nation represented. The FPS-IC had teams from 31 states and 13 countries. The students were coached by Don Kronenberger, director and elementary teacher at Silver Bow Montessori School.
The FPS international conference focused on the topic of intellectual property. Competitors prepared written problem-solving analyses in response to a future scene and performed presentations of their action plans.
The FPS IC's opening and closing ceremonies featured flag processions in which Hannah Morin-Ferguson carried the flag of the State of Montana. In addition to the academic competition, students traded mementos with participants from around the world, toured local attractions and held a variety show.
The Montessori students received the invitation by winning Montana first place at the Washington State Bowl of the Future Problem Solving Program International, in Stanwood, Wash., in April 2015.