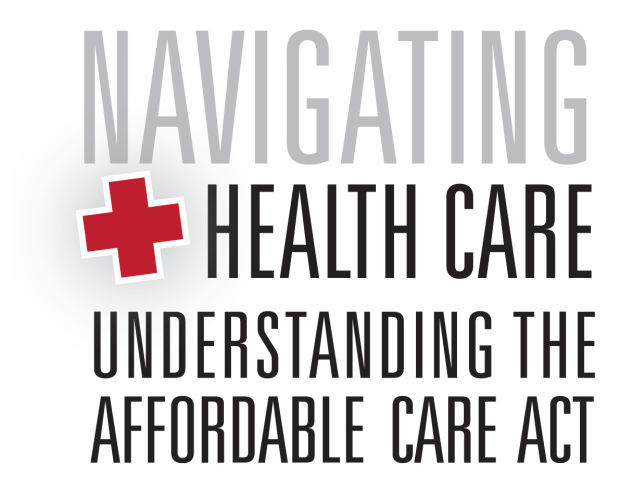 HELENA — Nearly 36,600 Montanans are covered by individual health-insurance policies they've selected on the Affordable Care Act's online marketplace, federal health officials reported Thursday.
But private insurers in Montana also said they've signed up almost twice that amount covered on all
individual polices, through April 15, when policies chosen outside the online marketplace are included.
Officials with Blue Cross and Blue Shield of Montana, PacificSource and the new Montana Health Cooperative said they've signed up 71,300 people for individual coverage, including the marketplace policies, since last October.
"Compared with where we were at three months ago, this has been a huge success," said Jerry Dworak, chief executive of the Co-op. "When we were talking in October and November, we were just hoping for a miracle, and I guess the miracle happened."
Still, neither federal health officials nor Montana insurers could say how many people who've chosen policies in Montana previously were without health insurance – and how many may have
simply bought new policies to replace old ones.
Federal officials also Thursday they didn't know how many of the signups have actually paid for their policies.
Montana insurers, however, said the vast majority of the customers they're counting have paid, and that they expect 90 percent of the signups within the past month to pay their premiums.
The online marketplace is a key component of the ACA, the health-reform law also known as "Obamacare," and its goal of expanding health coverage to all Americans.
Starting last October, individuals needing health coverage could shop the marketplace for private health insurance policies. If their income is lower than 400 percent of the federal poverty level – about $46,700 for a single person – they may be eligible for a subsidy to help pay for their policy.
Federal and insurance company officials have said 80 percent to 85 percent of Montanans buying on the marketplace have been eligible for a subsidy.
The marketplace had a disastrous rollout in October, as the federal website used by Montanans didn't work for several weeks. After the Obama administration assigned a special team to improve the site, it began improving by the end of November.
Individuals needing coverage had until March 31 to obtain insurance, or face a possible tax penalty. Insurers gave customers until April 15 to get through the sign-up process.
The 36,584 Montanans covered by marketplace-selected policies are part of 8 million people nationwide, who have chosen policies on the on-line marketplace, federal officials said.
The level of Montana signups through the marketplace is one of the highest in the nation, as a percentage of its population, at about 3.67 percent. Other states with high percentages include Vermont at 6 percent, Idaho at 4.75 percent and California at 3.7 percent.
While insurers selling policies in Montana said they're generally happy with the results, they said measuring the true effectiveness of the ACA will have to wait a couple of years.
"We continue to view it as a marathon, not a sprint," said Todd Lovshin, vice president and Montana regional director for PacificSource. "We cannot think about this in the short term."
Consumers who didn't use the marketplace, and bought directly from the three insurers selling on the marketplace in Montana, chose policies covering 34,700 people.
Blue Cross led the way with marketplace-chosen policies covering 20,000 people and off-marketplace polices covering 31,000 people.
The Co-op was second, with 11,000 people covered by marketplace polices and 1,500 people covered by non-marketplace policies.
PacificSource came in third, with 5,000 people covered by marketplace policies and 2,200 off the marketplace.
Obamacare Marketplace-Lindeen050114
Lindeen's office to examine Obamacare marketplace numbers, impact
HELENA – State Auditor Monica Lindeen, whose office regulates insurance, said Thursday the latest enrollment figures for the Affordable Care Act don't tell the whole story, and that she'll be taking a closer look.
"We are in the process of gathering more information to analyze the full impact of the health-care law in our state," she said in a statement.
Federal officials Thursday said 36,584 Montanans are covered by individual health-insurance policies they chose on the ACA's on-line marketplace, through April 15.
Insurers selling policies on the marketplace also said customers bought policies outside of the marketplace that cove an additional 34,700 people.
Adam Schafer, deputy state auditor, said Lindeen's office will be looking at how many of the buyers were without health insurance before buying on the marketplace.
"To the extent that we can, we want to figure out how many of these people may have already been insured, or not," he said.
Schafer said the office also will examine what types of coverage people obtained, how many group policies were purchased on a small-business online marketplace, and how many people tried to buy on the marketplace but found out they couldn't get a subsidy, because they were too poor.
Those earning less than 100 percent of the federal poverty level — $11,670 for a single person – cannot get a subsidy. In Montana, many of them also don't qualify for Medicaid coverage, because Montana didn't expand Medicaid as allowed under the ACA.
Get local news delivered to your inbox!
Subscribe to our Daily Headlines newsletter.