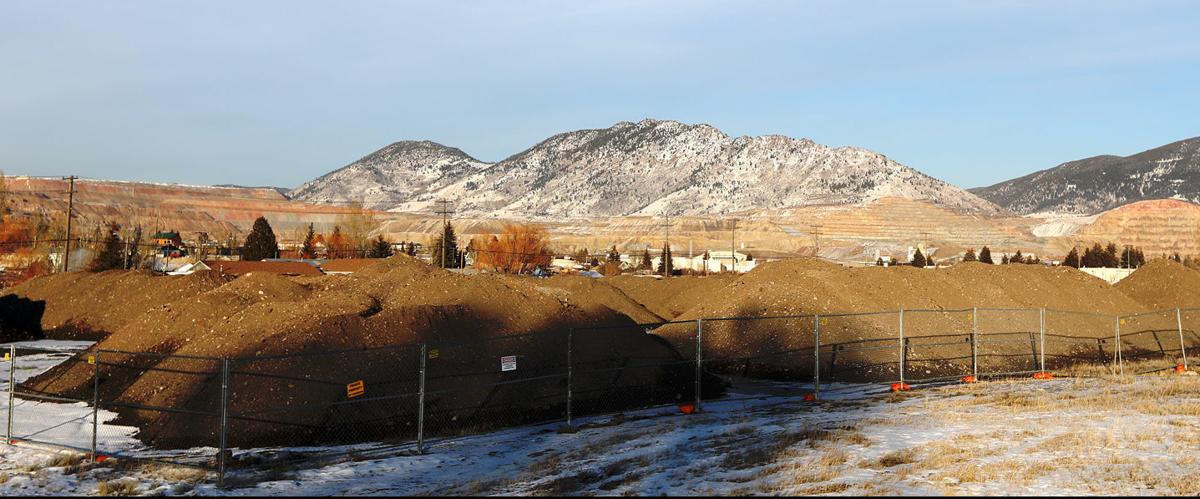 After three weeks of furlough due to a partial federal government shutdown, Butte's consent decree could face further delay and might not be ready for signature until the end of summer, according to the Environmental Protection Agency.
The shutdown reportedly did not stall progress on the consent decree for Anaconda, though its signing was previously pushed back. 
Officials initially anticipated decrees for both Butte and Anaconda would be finalized by the end of 2018. 
Despite the delays, the goal of delisting both Butte and Anaconda as Superfund sites in 2024 and 2025, respectively, has not slipped, according to Doug Benevento, administrator of EPA's Region 8, which includes Montana. 
Benevento said Tuesday that since his return to his Denver office Monday, he and his staff have already prioritized both Butte and Anaconda's Superfund sites. He also said there is work being done right now and that the consent decree could reach signature by mid-summer, which would not be significantly later than the most recent target date of early summer.
"There's not a concern. Work has been going on for some time," he said. 
He also said EPA, which had an extra work week after Christmas despite the shutdown beginning on Dec. 22, had pushed out as much paperwork as the agency could so state agencies and responsible parties would have something to chew on while EPA workers stayed home.
Benevento said EPA will be aggressive about staying on schedule and meeting the 2024 delisting goal for Butte and the 2025 delisting plan for Anaconda.
But Benevento said there was "some impact" from EPA employees being forced to stay away from their desks from the beginning of the new year until last Friday.
"Not having us around did cost some time. We're trying to assess what that is," he said by phone.
The furloughed period pushed back Benevento's plan to begin unveiling information to the public in Anaconda. He had intended to travel to Montana in January to make a presentation to the Anaconda-Deer Lodge County commissioners highlighting details from the agreement in principle, which was reached last July.
Anaconda's more than 300-square-mile Superfund site was caused by around 100 years of copper smelting. EPA, the state and Atlantic Richfield, who absorbed the Anaconda Company's liability in 1977, reached a verbal agreement on how to finish the remediation last summer.
The furlough also caused a hiccup for Jacqui Barker, the new Montana-based community involvement coordinator, who was supposed to start last week.
She begins work next week and will immediately get a tour of Butte and Anaconda, Benevento said.
Benevento said he plans to reschedule his travel plans to make an appearance in Anaconda in February, though he doesn't have an exact date for that trip set.
He said he won't be able to talk about what Atlantic Richfield agreed to in July that will enhance the cleanup. The parties made some agreements on issues that are outside of the remedy, Benevento said.
U.S. District Judge Sam Haddon placed a gag order on the consent decree talks in 2003. Haddon partially lifted that order last fall at EPA and Atlantic Richfield's request.
EPA can only enforce what it can prove Atlantic Richfield must do to repair the damage caused by the environmental degradation. Butte's degradation was caused by more than 100 years of historic copper mining. 
Once the consent decrees are signed, the battles about what EPA should make Atlantic Richfield do will likely be over, as the rest of the cleanup will begin. It took 12 years to reach a verbal agreement on the Butte Hill.
Although Benevento originally said he expected a signed consent decree by the end of 2018 for both Butte and Anaconda, those deadlines have now passed. Anaconda is now expected to reach a signed consent decree by fall or winter of 2019.
If all the parties, including the public, at either Superfund site cannot reach final agreement and the consent decrees go unsigned, EPA will still force Atlantic Richfield to do the remediation work.
The work will still be expected to be complete by 2024 for the Silver Bow Creek/Butte Superfund site and 2025 for Anaconda's site, Benevento has previously said. But if EPA has to use its enforcement powers for either site, the towns could lose the amenities that EPA cannot force Atlantic Richfield to provide.
Benevento said he cannot speculate about what would occur at the Butte and Anaconda Superfund sites if the government shuts down a second time in mid-February, as President Donald Trump has suggested could happen if Congress does not provide funding for a wall on the United States-Mexico border.
Get local news delivered to your inbox!
Subscribe to our Daily Headlines newsletter.